The importance of babycare products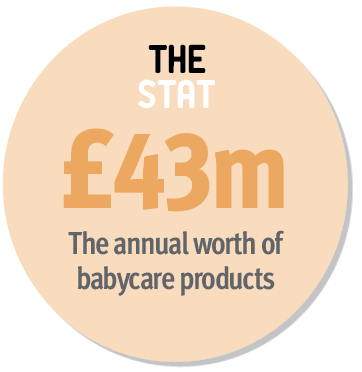 With the country starting to open up once again, parents will once again be on the move, bringing a significant opportunity for retailers to provide babycare products in a convenient time and place. From nappies to formula to baby food to medicine to toys, there are so many things that retailers can stock to make parents' lives easier.
"After moving towards bigger, less frequent trips during the 2020 lockdowns, babycare shoppers have moved back to doing more frequent trips in 2021 – in the convenience channel this has driven an increase in babycare purchase frequency from 4.8 times per year to 5.6 times (a 17% increase) in the past year," says a P&G spokesperson.
"The size of a babycare trip in convenience has remained virtually the same, however, at an average spend of £3.47 vs £3.52 a year ago, meaning that average annual spend per shopper in babycare convenience has grown by 15%, from £16.90 to £19.44."
Top of the tots: perfecting your babycare range
Clare Denham, UK head of channel, shopper and category development at Danone Specialised Nutrition, adds: "As we return to a new normal, shoppers are prioritising convenience and lifestyle-based options more than ever. As a result, this past year we have seen positive opportunities for growth in our category. Parents are back on the go and want convenient and simple-to-use solutions and purchasing journeys. We've seen this reflected in sales of liquid formula milk formats now making up almost a fifth (18%) of value sales in the baby feeding market."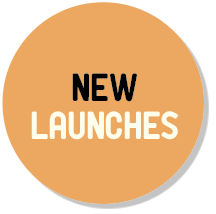 Organix has launched Little Ruskits, a vanilla-flavoured finger food that make an ideal first food for weaning babies. Created with 33% less sugar on average than other branded baby rusks and biscuits, they were launched to provide parents with a healthier choice.
Organix has also launched Veggie Mini Mix Ups. Made with real organic vegetables, created to give little ones a taste of grown-up, savoury flavours during their first year of weaning. The mini shapes come in Green Pea, Carrot & Beetroot and Parsnip varieties.
Pampers has launched Baby-Dry Night Pants, absorbent pants for extra night protection. They have a 360 degree fit that flexes, double leg cuffs and up to 12 hours of extra protection.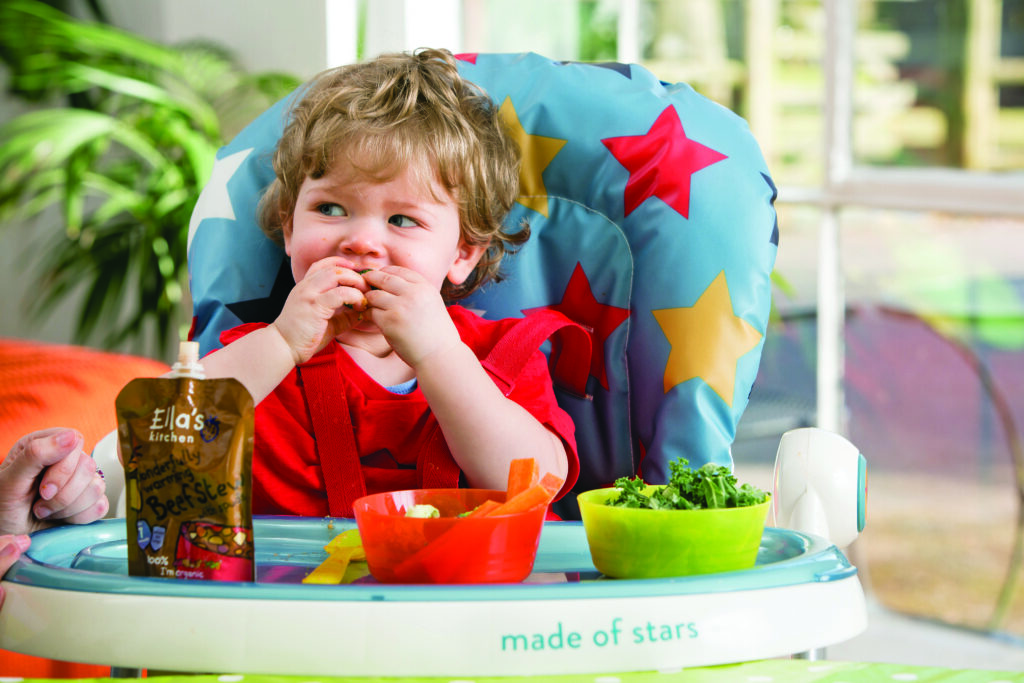 Cutting no corners
Retailers should offer well-known brands alongside cheaper options, but in general, parents are willing to spend a bit more on a quality product or one they know and trust when it comes to their children.
"We have brands and we have a cheaper range as well, it's a mixture," says Bijal Patel, from S & D Supermarkets in Northampton.
"Those who are buying the brands will stick to the brands, especially when it comes to formula and medicine."
Babycare suppliers have reacted to customer demands for high quality products, but there is also now a growing desire for sustainably produced options and ethical purchasing. Retailers should look out for brands that are trumpeting this and get their products on their shelves.
How Pancake Day can drive sales and boost your store's reputation
"Every parent is passionate about giving their little ones the best start in life, which is why when it comes to meals and snack times, they look for healthy, nutritious food that is good for them. And parents are becoming more conscious than ever about the ingredients that make up the food they and their little ones consume, how it has been farmed, and the impact on the environment.
"They want to do their bit in not only safeguarding their families' health, but they are increasingly driven by the ethical aspect of their purchasing, and also crucially, its impact on the environment," says Mandy Bobrowski, marketing director at Organix.
Top tips from P&G, owner of Pampers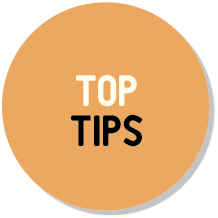 Stock a wide range of nappy sizes
When parents are shopping for nappies, the one thing they won't compromise on is buying the correct size of nappy for their little one. Convenience store shoppers are typically time-pressured retailers should ensure they stock a wide range of nappy sizes, which is just as important as stocking the right pack size to avoid them going elsewhere.
Smaller pack sizes and price-marked packs (PMPs) are convenient for shoppers and retailers
Smaller sized nappy packs, such as carry packs or essential packs, are a win with shoppers in the convenience category as they offer an easy 'grab and go' for parents when they are out and about, or without personal transport. PMPs can also be beneficial for shoppers and convenience stores as they call out the price and save retailers' time as there is no need to add shelf edge labels. But PMPs are not a deal breaker – smaller pack sizes are an ideal impulse purchase whether price-marked or not.
Parents love nappy pants
Nappy pants are becoming increasingly popular with shoppers and are worth stocking along with taped nappies to provide shoppers with more choice. Pampers Nappy Pants are available from size 3 and offer up to 12 hours of leakage protection with their super absorbent core and 360° fit to baby's shape.
Baby wipes aren't just for little ones
Four out of five of baby wipe purchases are used for purposes other than baby bottom/nappy changing, and 60% of baby wipes are bought by households without babies. We have also seen a clear rise in consumer hygiene and cleaning habits following the Covid-19 pandemic which has increased consumer interest in wipes. Convenience stores can therefore benefit from stocking baby wipes such as Pampers Sensitive wipes, Pampers Pure wipes and Pampers latest offering, Pampers Kids Hygiene on-the-go wipes.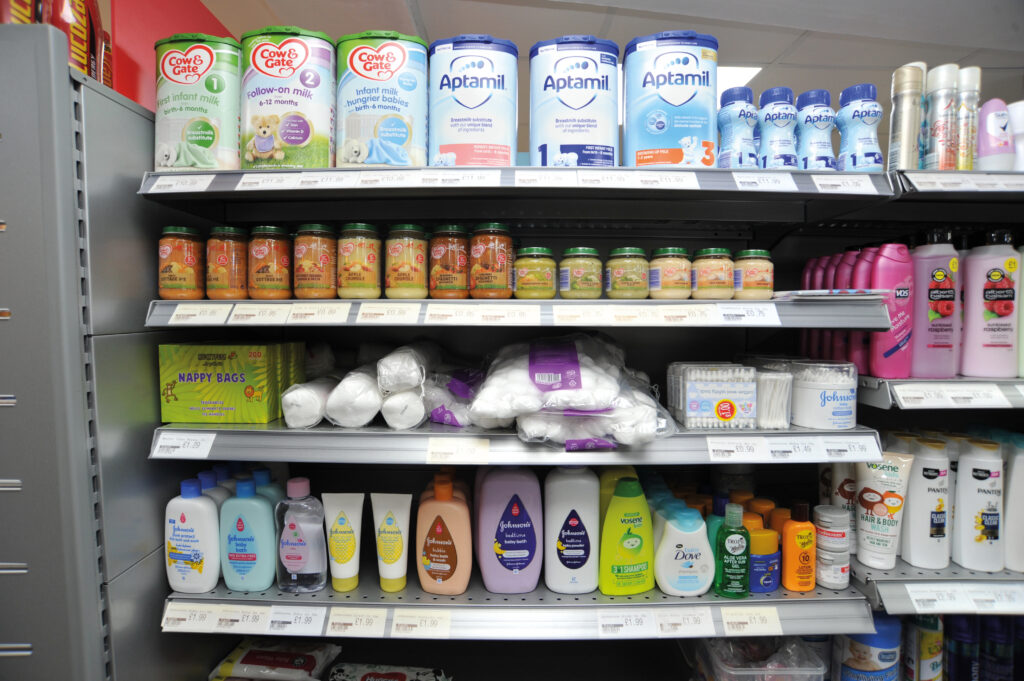 Retailer view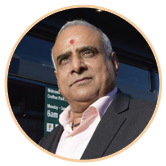 "We offer the standard powder milks, SMA to Actamil. For baby food, Kiddylicious, Heinz and others have started doing pouches now. The glass jars have gone out of fashion and pouches are coming in. We stock all the essential things that babies need, like Calpol. We always stock up on things that parents might need at any time.
"Organic options are also something that we're doing more of recently, with parents prepared to spend a bit more money on it to get a quality product. Although, the mums who buy Ella's and high-quality products also like making it at home fresh as well. We stock Pampers, but also sell Bamboo Nature, which are more ecologically friendly.
"Parents are definitely more conscious of the environmental point of view, so while Pampers is a staple, we've started doing a lot more eco-friendly childcare items. Even organic cleaning products can be popular. Johnson & Johnson has a staple organic shampoo and Sudocrem.
"When you're out and about, it's about the convenience more than anything else. We always tell customers that, if they're in the shop and their kids are in the shop and hungry, they should just open the food straight away for them and not worry about coming to the till. Kids won't wait. It's about keeping them happy."
Read more category management advice and features