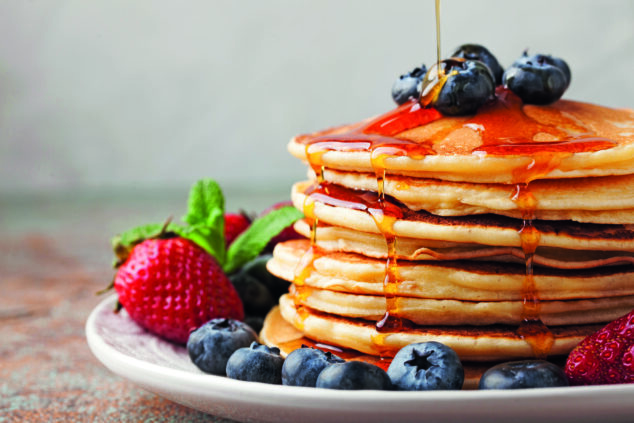 The last-minute opportunity
As seasonal events go, Pancake Day attracts less fanfare than most. It doesn't see quite as much build-up as Easter, Christmas or Halloween, and can sometimes seem a bit of an afterthought, sandwiched as it is between Valentine's Day and Mother's Day.
However, it's for this very reason that retailers can bolster their reputations by providing for shoppers who may not have paid close attention to their calendars.
"With many shoppers forgetting at least one essential ingredient on the day, Pancake Day is one of the best opportunities to boost sales of grocery items such as flour, eggs, lemon juice, jam and spreads due to those last-minute panic purchases," says Frances Booth, UK category & marketing manager at Lotus Bakeries.
With 2022's Shrove Tuesday coming a full two weeks after Valentine's Day, unlike the mere two days separating the events this year, retailers have more time to work out how to approach their Pancake Day ranges.
Even if sales don't spike around the time, it's important that retailers show they're aware of what's on the calendar and can provide what their shoppers, need for any occasion, says Terry Caton of Londis Chesterfield.
"We get behind every seasonal event and will create theatre in store. You've got to make customers aware that you've got the products and range they need so they're confident they can walk into the store and pick up what they need locally. It's about making sure we've got a credible local offer," he says.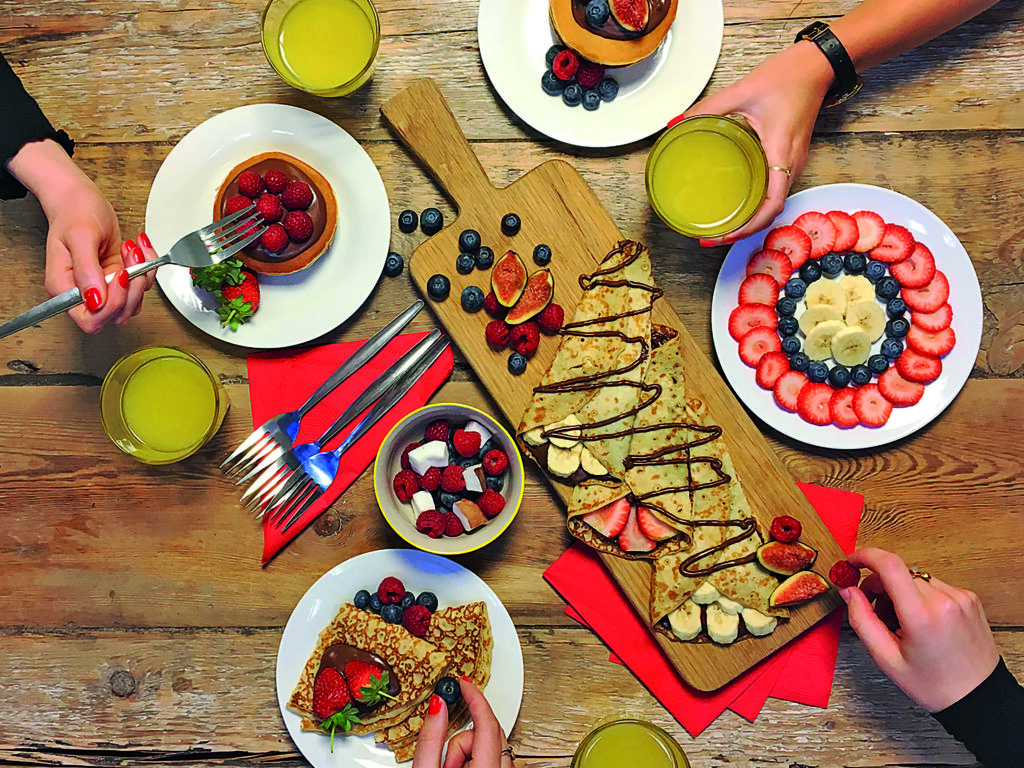 What to stock
Depending on their size and availability, retailers have some flexibility when it comes to their Pancake Day offering. Larger stores may already have many of the event's more evergreen products such as milk, flour and eggs, which benefit customers all year round outside of pancake-making, and may simply need to work out how to fi t in a themed display.
Smaller shops, however, with space at a premium, may be better served by focusing their range on quick-fix items for shoppers. "Parfetts always has pancake mixes, Jif Lemons and own-brand chocolate and hazelnut spread on promotion so we'll do a small display on the counter and have signs outside in the week leading up to it," says Ian Handley of Handley's Go Local in Northwich, Cheshire. "We do have flour, sugar, milk and eggs, but the displays focus mainly on the pancake mixes. We won't have it in-store for much more than a week beforehand."
Supplementary products such as spreads and toppings will help increase overall basket spend, so the right ones for the occasion are key. "The key product we recommend stocking is the core Nutella jar – the number one product within the spreads category," says Levi Boorer, customer development director at Ferrero UK. "The 350g jar is a priority line, so retailers should make it widely available in the week leading up to Pancake Day, as shoppers tend to be fairly last-minute in purchasing for the occasion."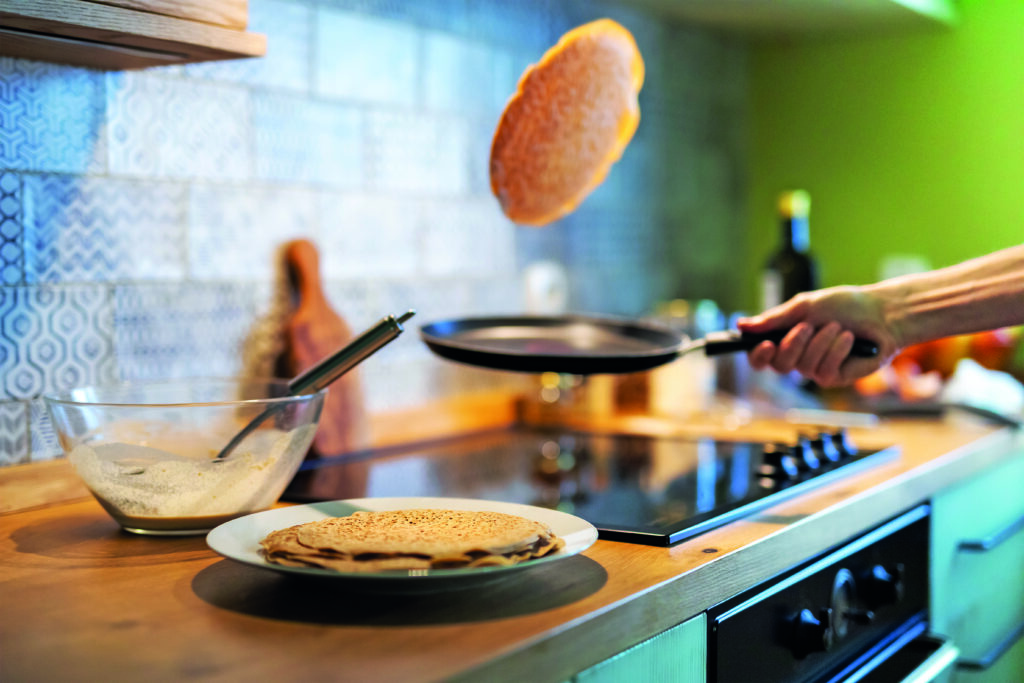 Making the most of the occasion
Retailers can also work directly with suppliers, who can help them make the most of their floor space to market the category. Jacqui Dales, of London Road Bakery Spar in Boston, Lincolnshire, worked with Ferrero for this year's Pancake Day, who helped her market the occasion with a view to the lockdown happening at the time.
"We received product, PoS, merchandising advice and gift packs for customers," she says. "The gift packs meant we could distribute these to shoppers who had made a positive impact on the community during a difficult time or who were shielding and couldn't get out and about. It was a great way to give back while keeping it seasonally relevant."
Having some form of PoS or display in your shop will serve as a reminder to customers of any ingredients they might need, even if you stock it in another part of the shop. Having it up early will serve as a useful reminder. You could also drive full sales across products with linked promotions for ingredients.
You need to also bear in mind that with some retailers looking to make the most of the occasion and buy products they wouldn't normally have for a dedicated display, some more staple products such as milk and eggs may be harder to source, so make sure that you can stock enough for your regular customers.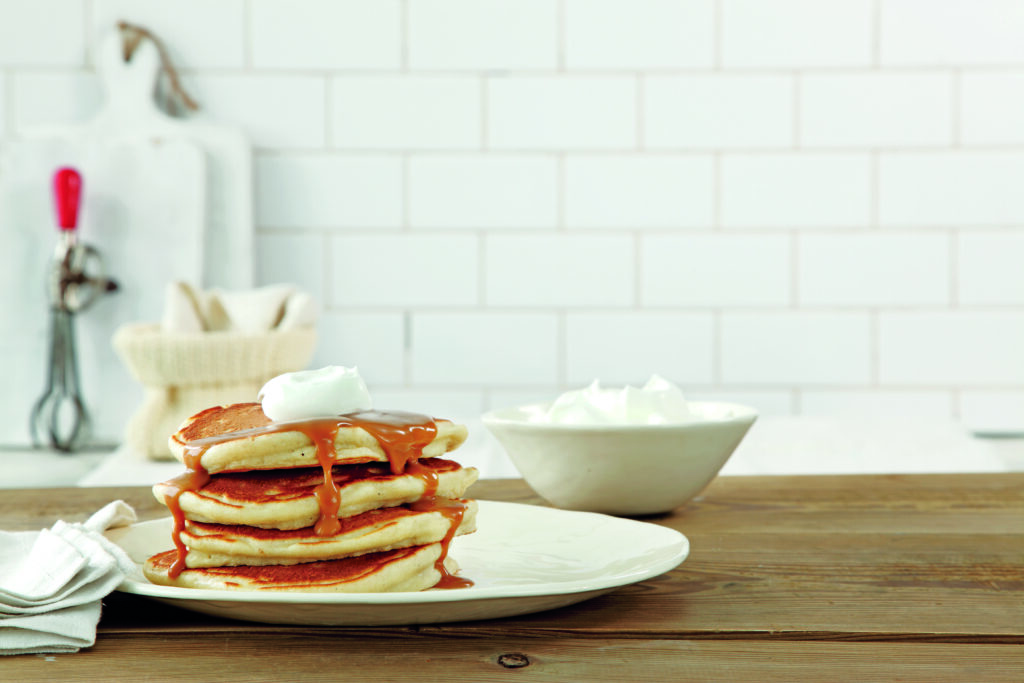 Retailer view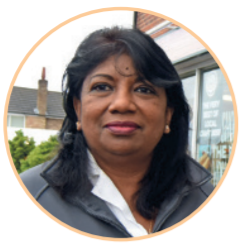 "Once Valentine's Day is out of the way, then we start buying pancake mixes, Nutella and syrups, and make a huge display and let people know what day it is. I've got four schools around me, so sometimes the teachers come in with the children and buy the ingredients to make pancakes from scratch.
"I take pictures of the display and post it on Facebook. It's not one of those things you have to pre-order for, but we make sure we do something every year.
"We started stocking Co-op own-brand ready-made pancakes last year and we then made them a year-round line. Usually these items are on promotion, you find manufacturers such as Tate & Lyle support it, so people get a good deal.
"This year, sales were a bit down because I think people were having a lot of pancakes at home during lockdown so we didn't have that much of a buzz."
Supplier view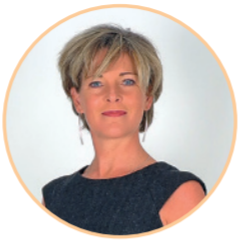 "Pancakes are a versatile menu option for a variety of meal occasions from breakfast through to dinner, and while they are a firm favourite throughout the year, Shrove Tuesday presents a key opportunity for customers to indulge in a stack both in the run up to Pancake Day and on the day itself. As such, retailers need to ensure that they have the necessary supplies in the weeks leading up to Pancake Day.
"Retailers can build excitement by promoting Pancake Day recipe ideas and inspiration via social media channels, email marketing and in-store displays in the weeks leading up to Shrove Tuesday.
"Some customers might not realise how versatile some products, such as Lotus Biscoff spread, really are, so it's always good to reflect this in digital communications and inspire customers to try different products and ingredients."
Read more category management advice and features