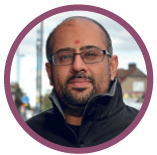 "Trading has been good so far this year. It's really about building on that foundation of the footfall we created during the lockdowns by focusing on our local credentials. It's now about looking after that by keeping on top of products and keeping the attention on you with new products.
"Seasonality will also be key, as well as how retailers can maximise in-store theatre and offer something different. People really like that. You've got the standard events such as Mother's Day and Easter. They're good opportunities to have an impact on your customers and sales, but you've also got to look at what's happening locally.
"We're teaming up with a couple of neighbourhood initiatives and children's charities. Lewisham is the Borough of Culture this year, so we're trying to partner with them and do a few things as well."
---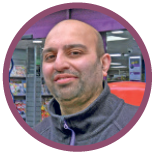 "It's been a hard start to the year so far, although January is always iffy. We've been steady and done okay. A lot of prices have gone up and we're fighting there. Then there are delivery charges from Booker that we have to pay. But you have to be careful what prices you're putting up in your store because you don't want to put them up too much when customers' budgets are stretched.
"Everyone has a different view and it's important to consider your position and your customer base. If you're the only store in your village, you might be able to put prices up, but we're in an urban site near lots of multiples, so we have to stay competitive, but we've been in this situation before.
"People are cutting back on small things, so it will be hard for shopkeepers. We're going to have to think of some magic tricks to increase profitability. I've not been into food to go much, but I think I'll have to dabble in it a bit more."
---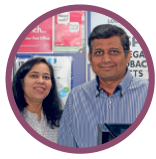 "The past two years haven't gone too badly. We have a post office as well, which provided really good business. Greetings-card sales and newspaper delivery were also very good. But after April, after everything goes up price-wise, will people have the spare money to spend or not? That's a concerning point because we can already see people cutting down on things such as cigarettes and magazines.
"There's always a new development that we don't want. It's one thing after another. We advise retailers to read the trade press so they know what's happening and can prepare.
"We want to make a Facebook page for our store and do advertisements to bring in more customers. We also want to make sure we're getting on top of cash-and-carry promotions as often as possible. We try to find offers on products with longer dates that we can buy in bulk and sell for good prices."