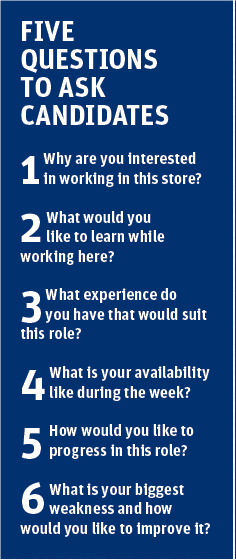 An interview can be done in a variety of ways, depending on the industry. Although some companies opt for a telephone interview, an in-person audience can be more effective for a retail interview, because you can get to know candidates and see if you can picture them working in your store.
The internet is filled with sample questions, but avoid asking too many generic ones, because they allow candidates to give prepared responses, making it hard to get a true understanding of their ability and personality.
Read more: 5 ways to run a great job interview
Asking questions specifically related to your business and the role can be a good way to encourage real answers and get candidates thinking on their feet.
Getting started
Preparation and organisation are important for making sure retailers know what they want to achieve from meeting prospective employees. Interviews provide an opportunity for a candidate's personality to shine through, so having a few questions written down that you feel are important is key to getting the right person in your store.
Read more: How to write a job description for customer service roles
Preparing for retail interview seems time-consuming, but it needn't be. Sue Nithyanandan, of Costcutter Epsom in Surrey, says using the original application is a great starting point for preparing for an interview. "I'll post an ad and job description online, with a full description on what I'm looking for," she says.
"The skills I list on the job description are what I will then base the interview questions on, such as customer service skills, or whether they can work as part of a team – as well as using their initiative," Nithyanandan adds.
Create a retail interview template
If you're part of a symbol group, ask if that organisation has tools or advice on hosting interviews. Coventry retailer Dan Amin, of One Stop Stoke Aldermoor, uses a template, but personalises it according to his business needs.
"I make the interview about my business model and how candidates can apply themselves in store, so I created a unique interview template that includes questions about decision making, challenges and the applicant's passions," he says. "This helps me determine who will be a good fit with my customers, too."
Tools: Job description templates and step-by-step guide
A template doesn't have to be extensive, but can act as a guide to use in an interview to make sure retailers are getting all the information they need. Templates can also be used to record answers given by candidates, or to help you stay organised during the interview process. When writing your template, have a copy of the advertised job description and your aims for the role to help shape the interview.
Encourage a candidate to speak
Hull retailer Samantha Coldbeck, of Wharfedale Premier, says finding out whether the candidate is a good fit for your store is crucial. "Convenience retail is a different ballgame to working in multiples – you need someone who is going to be able to give a personalised service," she says.
"Retailers need to find out if the person they want to hire is happy and bubbly, and is going to smile when they serve customers."
Read more: Staff Development
Start the interview by finding out more about the candidate and why they feel they would be a good fit for the position. Look at their body language and how they are presenting themselves. For example, are they open and giving lengthy answers?
This could represent a confident individual that could be good in front of customers. Also, note how they respond to any questions you ask about retail and food and drink.
Be honest
Being honest with your candidate is crucial for finding the right person for your store. Nithyanandan says setting out clear expectations will make sure there's no confusion later on. "I'm honest about expectations, as well as their duties, rates of pay and hours.
"Be sure to let candidates know how busy your shop is throughout the week and the tasks they will be expected to carry out," she says.
Read more: Staff Development follow-up
Training a new employee can be expensive and time consuming, so it's worth asking candidates about their aspirations, and if they have an interest in the retail industry.
Nithyanandan says this is a key element to find out in interviews. "I need to know if someone is worth the time and money to train. I prefer my employees to be with me for a long time, but if they're honest from the start, then I do consider those wanting seasonal work," she explains.
---
Top tips for retail interviews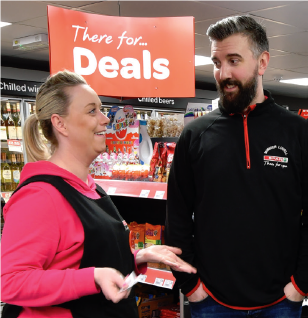 Avoid 'yes or no' questions to ensure candidates give more detailed responses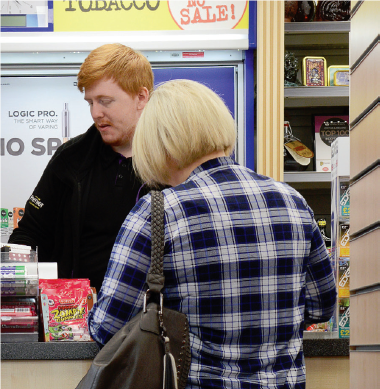 Be clear about your expectations and the job's responsibilities to avoid confusion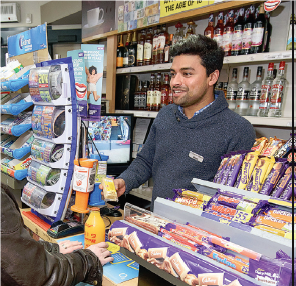 Try to help the candidate feel relaxed in the interview, so you can see their true personality
The road to retail interview success
If you've never hosted a retail interview before, apply these top tips to ensure your interview is a success: