Attendees
Host

Industry experts


Retailers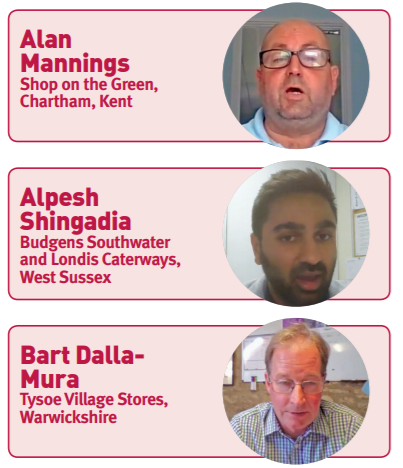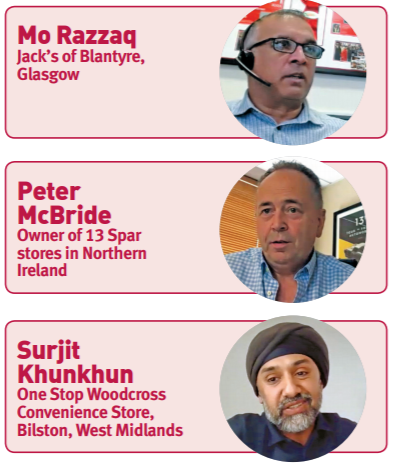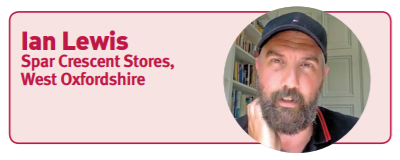 Cutting plastic
Switching or reducing plastic bags is a major step that many retailers have already taken, but some are going a step further.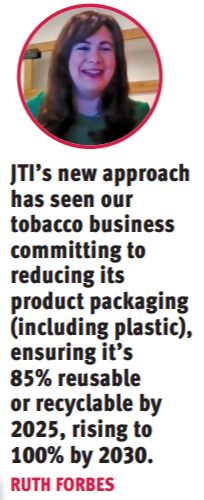 "We brought in our 'Veggie bags' initiative, which gives customers 5% off loose fruit & veg if they bring in their own bag. Sustainability for us started with loose veg.
"It was quite a shock for most of our customers who were used to bags, but we got them through it," says Bart Dalla-Mura. "It's well worth it because the margins on loose fruit & veg are much higher."
Christine Hope says her approach to communicating changes to plastic bags was simply to stop providing them. "We just never told customers that's what we were doing. We just said, we have boxes instead of plastic bags and gave customers them instead," she says.
Peter McBride adds: "We brought in sugar-beet packaging for our delis and salads, which is sustainable and compostable. We're still struggling with finding a solution for hot food. though.
"We tried compostable packaging, but it just started decomposing before our eyes and after 10 minutes, you'd be eating cardboard. We don't allow customers to bring in their own containers for hot food to go because you're not in control of the portions, nor the food hygiene of the product."
Refillable solutions for household and grocery products have captured the attention of several of the retailers on the call, but making it work in a smaller shop is a challenge. "We do refills, but we only offer it one afternoon a week. We introduced a prefilled system last year where we fill 5l containers and 1l Schweppes bottles that come back from customers.
"That works well, and means we don't have to give a large section of the shop to a refill station," says Christine Hope.
The retailers on the call were clear that they wanted more support from manufacturers to cut down on waste and packaging. "We are working to reduce the environmental impact of our product portfolio and that includes the use of plastics," says Ruth Forbes from JTI. "This new approach has seen our tobacco business committing to reducing its product packaging (including plastic), ensuring it's 85% reusable or recyclable by 2025, rising to 100% by 2030.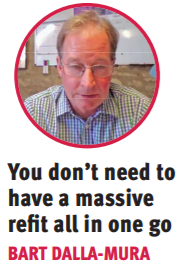 "Across our UK operations we are also committed to increasing recycling rates of general waste to 75% and reducing general waste by 20% – helping to save 22.8 tonnes of waste being generated and recycling an additional 21.2 tonnes each year by 2030.
"We also want to support retailers to minimise waste and maximise recycling, for example, we no longer send out laminated planograms to our trade partners. Instead, we print our planograms on recyclable synthetic paper to ensure longevity and then send them out in envelopes, which are easy for retailers to recycle.
"All paper and card used in our UK PoSM – such as posters, shelf-edge labels and leaflets – are created using non-toxic inks and recycled content, as well as being FSC-accredited.
"We also recently moved to digital invoicing in the independent channel; retailers can now choose to sign up to receive their paperwork digitally rather than on a till roll."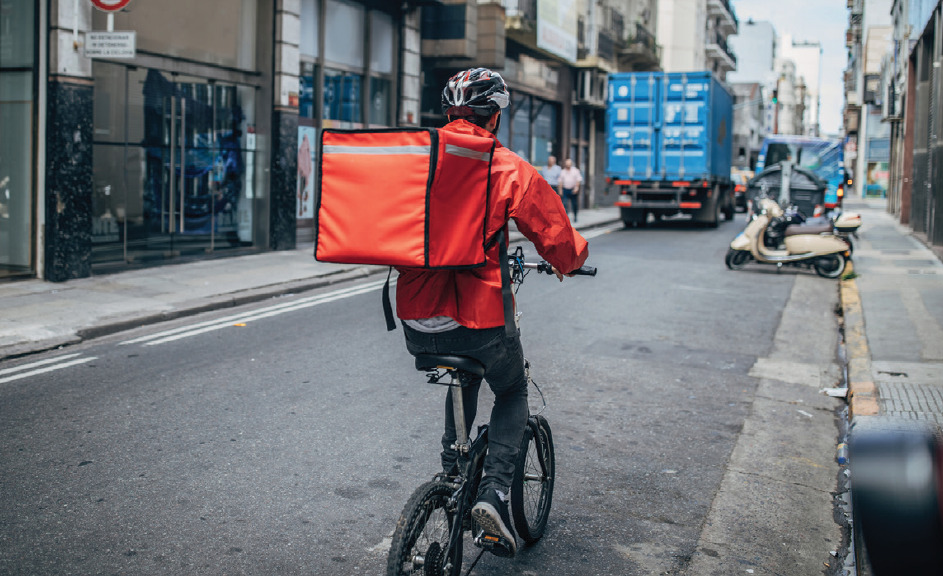 Reducing energy use
JTI is working to decarbonise its energy usage across its UK operations. It will be using 100% renewable energy by 2025, reducing overall energy consumption by 20% by 2030 and investing in its own renewable energy projects.
"Each store will be different, but we'd suggest retailers review energy efficiency levels in their store and install energy efficient refrigeration and LED lighting to help reduce instore energy consumption," says Forbes.
"In addition, they could look to introduce light sensors or a 'switch off' policy for staff in areas that aren't in constant use, such as a stock room, to further reduce energy use and cut bills."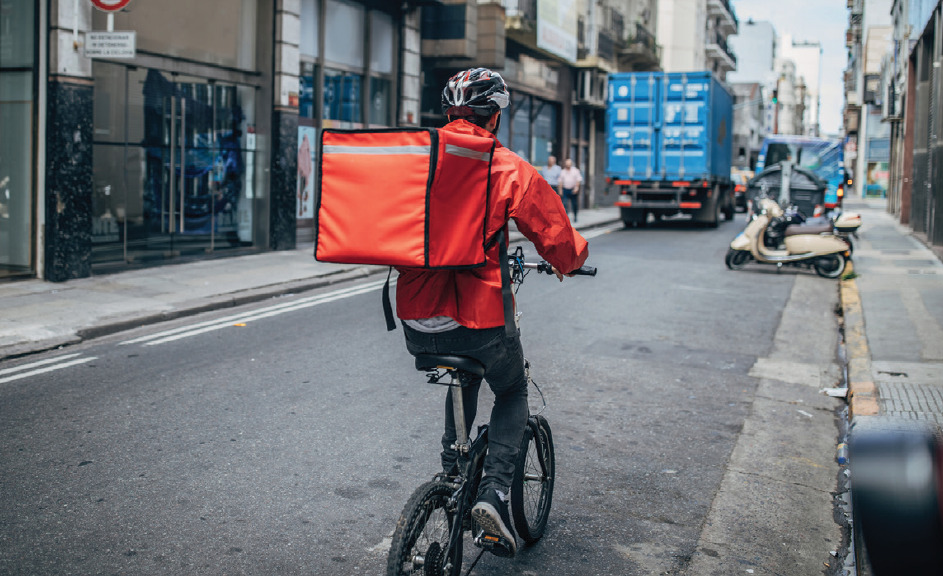 Chiller doors are a popular solution among the retailers on the call. "It used to be that you wouldn't want a barrier to prevent someone picking up a cold drink from you, but if it's saving me £250 on my bills a month then someone can open a door to get a beer," says Surjit Khunkhun. "The price of technology has come down and has made a lot of things more achievable. For example, you can get 600×600 LED panels for less than £20 now."
Hope agrees that investing in cleaner technology is a positive step for any business, but has concerns about the waste that comes from changing equipment. "If you're changing equipment every few years, surely there's a waste element?" she says.
Dalla-Mura explains: "Having gone through that process, I found replacing the cabinet to get doors on reduced costs by 40-50% and it meant the compressors don't have to work as hard. I did consider the waste element, but found I could recycle the metal. Before, I had the same fears as Christine but now I'm more comfortable."
Hope has a warning for any business undergoing this sort of refi t. "I did get caught out," she admits. "I had all units on the same power system and didn't separate them, so when I had an outage, I lost all the stock. It's best to have them all on different plug systems, so I'm retro-fitting that now."
Jess Runicles from Business in the Community says: "Reviewing your energy usage is a great way to support your journey to net zero carbon. Look for opportunities to reduce as a priority. For example, are things such as lights and heating on only when they need to be, can you add doors to fridges etc. As a next step look to your energy provider and how much they procure and generate energy from renewable sources."
Cutting food waste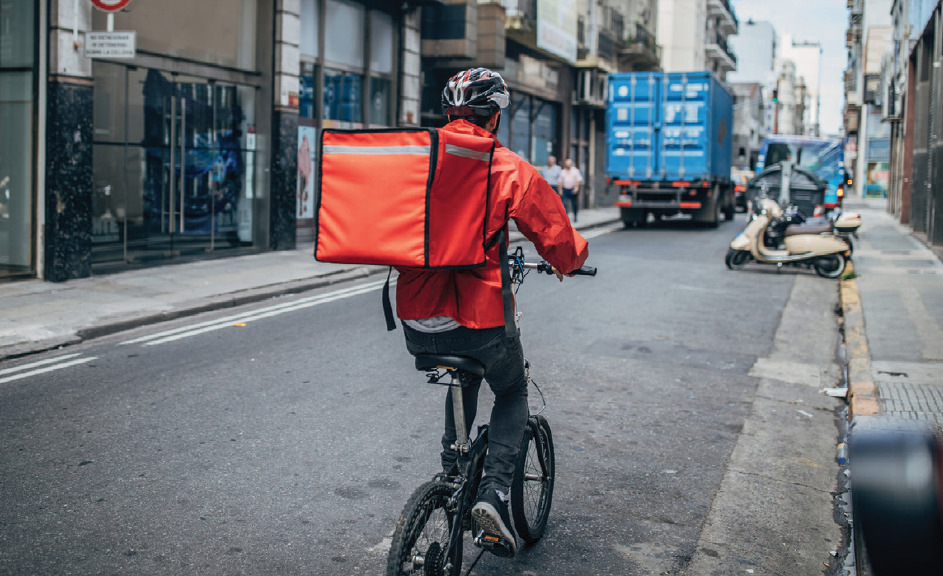 Partnering with food waste apps, such as Too Good to Go and Gander, is a profitable way for retailers to recoup some of the money back from food that would otherwise be wasted. "We've been using Too Good to Go for around two years and it's gone phenomenally well," says Alpesh Shingadia.
"We use Gander through Spar," says McBride. "Customers can go on there, find their local store and it'll show them the product taken from a live feed from our store and we can reduce the price by 50% or 75% and that works well. We also make sure 75% of our fresh foods come within the locality so that's taken a lot of transport costs off it."
But you don't always need an app to run this service for your community. "Around three times a week we'll make food bags up and take them to the town centre," says Mo Razzaq. "Any food waste costs us money to get taken away and if we can save on the costs of dumping anything in the bin then that's a good thing."
Forbes says: "It's fantastic to hear about the lengths retailers are going to reduce food waste – from great apps to supporting local charities, such as those helping people who are homeless. I would also encourage retailers to speak to their waste contactors about any food waste that is still left over," says Forbes.
"We have been working to reduce food waste at our JTI UK HQ office in Weybridge and anything we do have that is left over goes into anaerobic digestion, which naturally breaks down all of the nutrients to create gases and by-products, which in turn, become energy and fertiliser. Our used cooking oils are collected, treated and turned into biodiesel."
Finding the right next step for your business
"We're going to sign up to the 2030 net zero pledge and that'll give us a focus. We're not sure if it will actually be 2030, but if we don't have a target and something to measure then we'll never know," says Hope.
Runicles advises retailers not to worry too much about "appearing perfect". "Customers do care about sustainability, but many of them think it's the responsibility of the business less so than their responsibility.
The fact is, they do want to hear about what you're doing. A lot of the time companies fall foul of trying to have all the answers but if you can explain that you're trying to do something, it's okay to talk about."
McBride's business has been thinking sustainably for years – to the point where the mindset is ingrained into every decision they take. "Any kind of refi t we do, we're talking about it. There are always extra things you can do. We're building a new store and we'll have solar panels on it, but we'll also take water from the roof and use it in cleaning and the bathrooms," he explains.
The investment that come with introducing sustainable equipment through a storewide refi t can be daunting and unrealistic for many retailers, but that doesn't mean they can't introduce better solutions bit by bit.
"You don't need to have a massive refit all in one go," says Dalla-Mura. "Covid-19 delayed the refi t we were planning, but we pushed ahead with the sustainability side anyway and just did the chillers. Whenever a fluorescent light went out, we'd simply replace it with an LED."
By doing it this way, retailers can enjoy the long-term cost savings that come with sustainable equipment without breaking the bank all in one go.
Khunkhun advises looking at what other retailers are doing and how they're investing. "If Peter is going to invest heavily across his 13 stores, then you know he'll have looked into what's going to save him money in the long-term," he says.
Alan Mannings says his next step is to introduce new chillers and frozen cabinets. "We've changed the strip lighting to LED, which is already saving us money. We need a lot of advice and guidance to be more sustainable, but we already recycle a lot of plastic and cardboard."
Final thoughts
Christine mentioned that she offers a discount on coffee if shoppers bring in their own cup, which is something I'd like to look at applying in my business. Alpesh Shingadia


I spend a lot of water on the plants outside my store, but now I'm thinking about installing a water butt to capture rainwater. Surjit Khunkhun


It's easier than you think to make a start. It doesn't have to be done all in one go and sometimes it's the smaller changes that customers notice the most. Bart Dalla-Mura


I'm going to review my plans and make tweaks here and there to make sure we're considering more sustainable aspects. Ian Lewis


I'd always thought that good communication meant what we were telling our customers, but it's also handy to find environmental groups in your area to identify the trends in your locality. Christine Hope


Getting your customers and suppliers to feed into your work is a great way to expand your knowledge to find more sustainable solutions. Get into the habit of thinking about whether decisions are the most sustainable, and it will soon become second nature. Jess Runicles


I feel really excited about everything shared at today's event. For me, I've learned that JTI needs to be a bit louder about the environmental progress we're making, especially as it relates to our retail customers. Ruth Forbes
Read more news and advice on sustainable retail