Convenience retailers have always been the hubs of their communities, but 2020 and the Covid-19 pandemic changed what was possible when it came to engaging local people.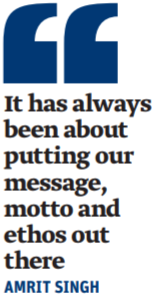 Store events, a vital way to put shops on the map while driving footfall, spend and local goodwill, have had to be adapted to put people's health first.
With the recently announced national lockdown set to remain in place for the first couple of months of 2021, retailers will need to remain creative.
Spring is peppered with seasonal events, such as Pancake Day, Valentine's Day, Mother's Day, St Patrick's Day, Easter and even Earth Day. Retailers need to get robust plans in place that take into account different levels of restrictions.
How will you drive Mother's Day sales if there's still a total lockdown? What will you do for Easter if groups of six can meet outdoors? These are more than just theoretical questions, so consider drawing a table of events versus types of restrictions and make sure your store has a response no matter what you are facing.
"We have got better reactions from our customers about these events than we used to," says Amrit Singh, from Nisa Local High Heath in Walsall, West Midlands. "They appreciate the effort we are making to provide some fun during a difficult time.
Read more on seasonal trends in retail
"We can't always be competitive on prices with the supermarkets, but we are using our profits to give back to the local community."
So, with local people still craving local initiatives that are safe and fun for all ages, we speak to four retailers about how they have put on events recently and what success they have had.
Whether these events take place face-to-face or online and on social media, with a bit of creativity you can ensure that your local customer base remembers the work you do for the community.
Support local businesses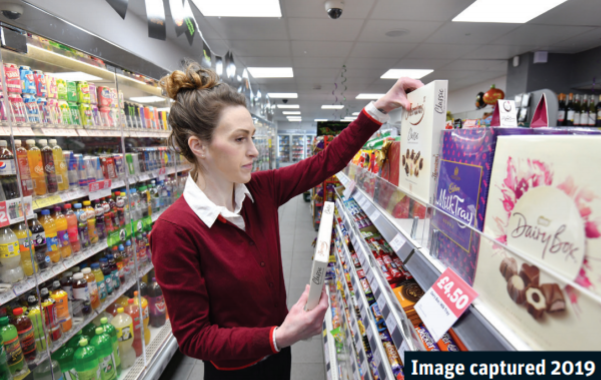 A twice-weekly visit of a pizza van to Sophie Towers' Kibble Bank One Stop in Burnley, Lancashire, is livening up the shop for its locals.
Towers says the van has been very popular with customers because it creates an event for them as they get wood-fired pizzas from the van and then drinks from inside the store.
"The people who run it had lost their jobs due to Covid-19, so I wanted to support another business, and it also brings footfall into the store as they cannot sell anything we do," says Towers.
Towers says she wanted to do something different and that she doesn't need to charge for the space outside, as the scenario worked for all involved.
"As retailers, it is important to realise there are some sectors that aren't doing as well as we are, and people have lost their jobs and businesses," says Towers. "This is an opportunity to support them. We don't need to charge for everything."
Remember the kids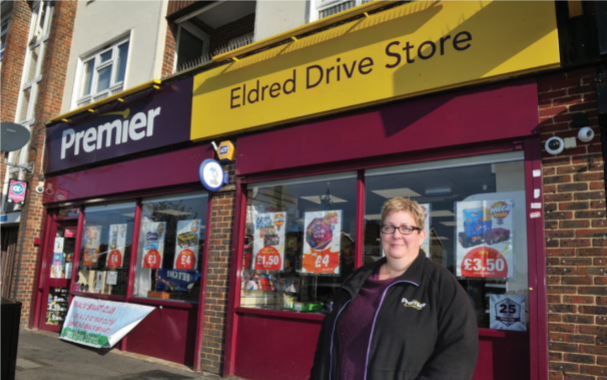 Although Premier Eldred Drive Store retailer Anita Nye couldn't hold her annual Santa's Grotto in 2020, she upheld her tradition of putting up a letter box in store so children could write to Santa.
"I have done this for seven or eight years and it is really popular with the local kids," says Nye. "I already had parents coming in early asking if we were going to do it and some customers travel far to the store to send their children's letters.
"This period has been difficult for adults, but it has also been difficult for kids," says Nye.
On this occasion, Santa was Nye, who spends time writing individual replies to the kids' Christmas letters. She says nine times out of 10, customers will purchase something from the store as they drop off the letters.
Nye believes it is important for a community store to safely keep as many events going as possible and provide some colour over seasonal periods.
Put on a show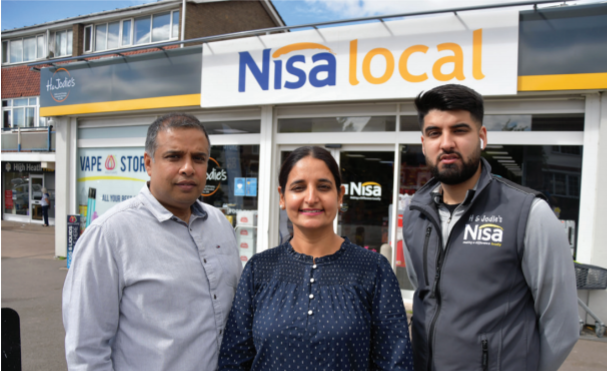 Holding events has never been so important to the High Heath community, according to Nisa retailer Amrit Singh, who held a festive event to turn on the Christmas lights.
He invited firebreathers, singers, navy cadets and drummers to the socially distanced event and said this sort of celebration set his store apart from others.
"This is not about an uptake in sales for us, it has always been about putting our message, motto and ethos out there," says Singh, who runs the store with his family. "People are not allowed to go out and are stuck at home, and little things like this keep them engaged and give them something to look forward to."
Singh says his father set up charity organisation The High Heath Hub especially to help tackle loneliness and isolation. Amrit has also hosted a number of Clap for Carers outdoor events throughout lockdown and has an annual Fun Day event which his father started and is centred on giving back to the community.
Work with charities
Aman Uppal, of One Stop Mount Nod in Coventry, was there to save Christmas after funding the annual visit of Santa Claus.
"Every year we work with local charity Round Table in Coventry and put on an event where Santa goes around the local area on his sleigh," says Uppal. "This year we stepped in and sponsored the route, otherwise it was not going to go ahead."
The event, which usually involves Santa visiting residents and stopping off for mince pies outside the store, had to be modified in order to adhere to Covid-19 regulations.
"We couldn't take any cash donations or have food outside the store, but the event has still managed to raise more than £1,000," says Uppal. "It was well attended and while it wasn't the reason we supported the event, we did get about a 10% uplift in sales in store."
Uppal hopes the event in 2021 can be bigger and better, and has plans for an Easter bunny in store for Easter.
Read more how-to guides for independent retailers
Find out more on our coronavirus information hub for retailers