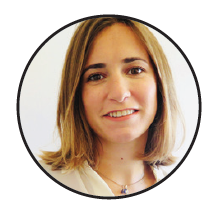 VR Please introduce yourself to our readers
MS My name is Micaela Sangiovanni, senior marketing and trade marketing manager at Relx International, a multinational electronic cigarette company that markets and sells Relx, the world's leading independent e-cigarette brand. Our products are designed at a cutting-edge research and development centre, and produced in the world's largest e-cigarette factory.
How big is the issue of sale of vapes to minors and what steps can store owners take to prevent this?
Retailers must operate the Challenge 25 principle and monitor for proxy purchases to ensure e-cigarettes are only available to adults. Relx has introduced the Guardian Program, a companywide initiative that stretches from product development to sales; preventing and discouraging the use of vape products by minors through concerted efforts with retailers to step up on-site identification.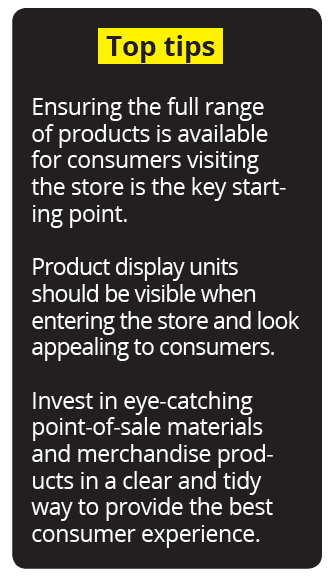 We do this through proactive education and training with our retailers to ensure strict compliance throughout our value chain.
What can retailers do day to day to help fight counterfeit products?
Retailers should work directly with credible and renowned manufacturers and distributors to ensure only original products are sold within their stores. Retailers also learn how to identify genuine products, for example, through the scanning of a QR code.
What new products have you launched in the past 12 months?
Relx is quickly establishing its footprint in the UK. In the past 12 months we've launched two new devices, Relx Infinity and Relx Essential. Both share Relx's 'SuperSmooth' technology that provides adult users with an intuitive and smooth vaping experience.
We have also launched 18 flavoured pods, including tobacco, mint, fruit and soft drink varieties. As we continue to learn more about the UK consumer, we will continue to expand our product range and introduce new flavours.
What is the fastest-growing type of device in convenience?
Closed pod system devices are currently the fastest-growing segment in convenience. These devices are generally discreet and easier to use in comparison to open systems, so don't require specialist product knowledge. Relx specialises in closed-system e-cigarettes with a premium and sleek design to provide the best user experience, with Relx Infinity winning the Red Dot Award in 2020.
What support do you offer independent retailers and why should they consider partnering with you?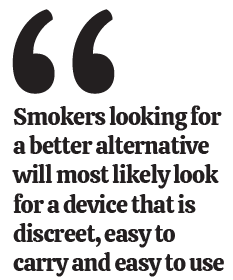 We are significantly expanding our distribution in the UK. From 300 stores a year ago, we are currently present in more than 2,000 stores. Our objective is to establish trusted relationships and work closely with retailers to grow the brand in the UK. We can offer attractive margins for retailers, high-quality PoS materials to help increase visibility, brand and product training, and the full support of our sales team.
What key information should retailers get from customers to ensure they make the correct product recommendations?
Retailers and staff members should be aware of the latest trends in the category and have frequent conversations with their customers to better understand what they are looking for.
This insight will help retailers stock the right products, to meet consumer demand.
Smokers looking for a better alternative will most likely look for a device that is discreet, easy to carry and easy to use.
We believe that entry-level products such as Relx Essential and our pods are perfect for these consumers.
Order your copy of Vape Retailer today, the leading vape magazine for the convenience sector. Click here for vape product news and category advice.