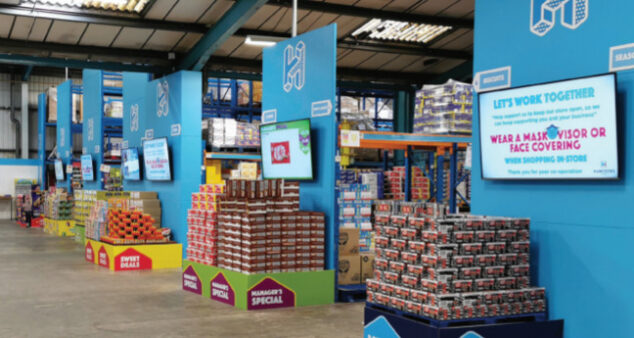 Confectionery wholesaler Hancocks has launched a new Refer & Earn program for its customers in an attempt to gain new customers ahead of Halloween and Christmas.
Customers shopping at any of Hancocks' nationwide stores can pick up a referral card, write their customer number on it and give it to other business owners who have not yet shopped at Hancocks.
This business owner can then visit a depot, set up an account and get a £10 discount off their first purchase when they spend £100.
Hancocks to improve online and C&C services
This £10 discount will also be passed onto the customer who made the referral, earning them a price deduction with each new account and purchase.
Chris Smith, marketing communications manager at Hancocks, said: "We are certain this will be a success with new retailers and independent store owners looking to stock the best range of confectionery.
"Customer service is extremely important to us and we want to make sure everyone who shops with us is having the best experience possible. 
"This is why both existing and new customers will benefit from discounts across our huge range, which will include some super exciting seasonal launches we have coming up."
Read more product news