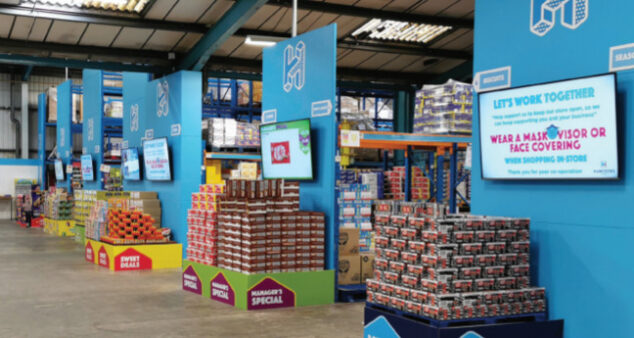 Confectionery wholesaler Hancocks is to make further investments into its cash & carry and online offer to encourage retailers to use both services together.
This month, the firm relaunched its Newcastle depot, updating it with a new reception area, checkouts, aisle end boards and promotional areas.
The £60,000 investment follows refurbishments in Glasgow, Bradford and Birmingham.
Hancocks advises on summer confectionery range
Commenting on whether the firm intends to develop its other cash and carries, Hancocks chief operator officer Jonathan Summerley told betterRetailing: "The investment shows customers we're serious about the business. There are no plans to do anything else this year, but it's our 60th birthday next year, and there's potential for something then. These could include activity-based promotions.
"Our online business is also growing and the website and cash & carries complement each other. We had a customer at the Newcastle relaunch, for example, who only shops online but came in for the promotions.
"You can't always do the same promotions online because of the costs, so it's good we can get online customers to visit the cash & carry."
Hancocks launches post-friendly packaging
Summerley added that Hancocks is investing in the expansion of its range online, adding products from exclusive partnerships with US confectionery brands. "We are looking to develop an app that works for customers going into the store as well. We are overinvesting in digital, and we see this as an important area of the business, but it's also nice to see our cash & carries growing.
"There's a convenience side to ordering online, but people can come into depots to taste and see the products. It's easier to upsell and get products to customers when you're standing in front of them.
"We're not Booker or Bestway. We've not got 50 members of staff [in one depot]. A lot of our staff have been with the business a long time and we train them how to talk to customers about products."
Hancocks adds to novelty sweet range
Hancocks' investment into its cash and carries will also involve working with a third-party company to improve how depot staff interact with retailers.
Summerley also described the upcoming high fat, salt and sugar (HFSS) restriction as an opportunity for exempt retailers.
The legislation in October 2022 will ban retailers with stores measuring 2,000sq ft or more from placing products such as crisps and confectionery near tills and aisle ends. It will also ban certain promotions.
"Gone are the days of seeing see promotional banners in Tesco and Sainsbury's, and it could almost reset the balance.
"The legislation could help independent stores who are exempt," said Summerley.
Explore our online archive of RN back issues here