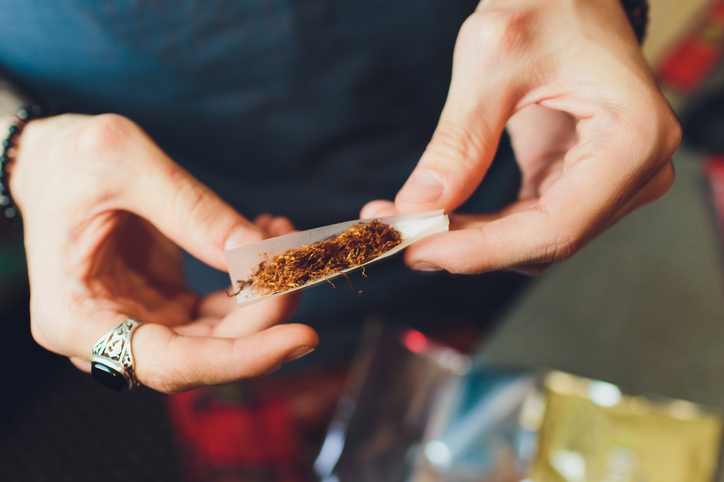 Comparing roll-your-own prices
Behind the numbers
We last looked at roll-your-own tobacco prices (RYO) in Pricewatch in June 2020, but how has pricing changed?
The most common price for Amber Leaf 50g was £24.82 in June, charged by 50% of retailers. However, the most common price has increased to £26.77. This hike could be due to retailers capitalising on a captive audience, with fewer duty-free and counterfeit products available because of the Covid-19 pandemic.
Explore more of our exclusive product price comparisons
While it's dependent on the area, retailers could still be missing out, with the highest price charged at £28.64, an increase of £1.87.
Lambert & Butler Original 50g still shows less movement on price. While the most common price has increased from £19.20 to £21, charged by 73% of retailers, the highest price charged remains the same at £22.
Roll-your-own tobacco price comparison
Amber Leaf Original 50g
Price distribution %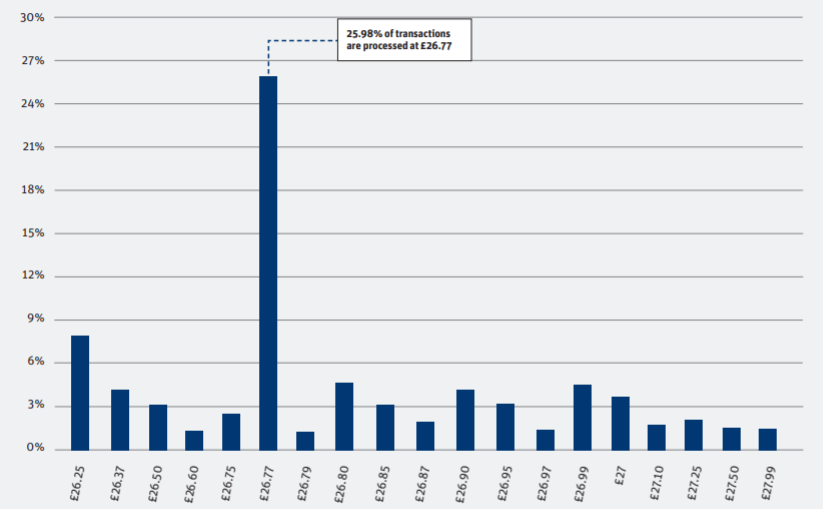 Roll-your-own tobacco price distribution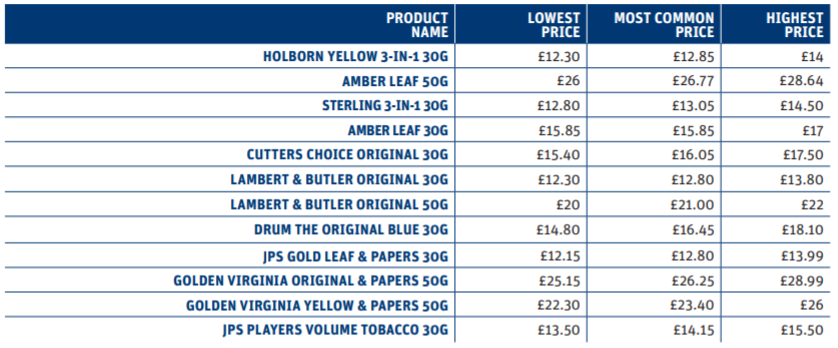 Must-stock roll-your-own tobacco products
Percentage of stores selling roll-your-own tobacco lines above, below and at the most common retail price: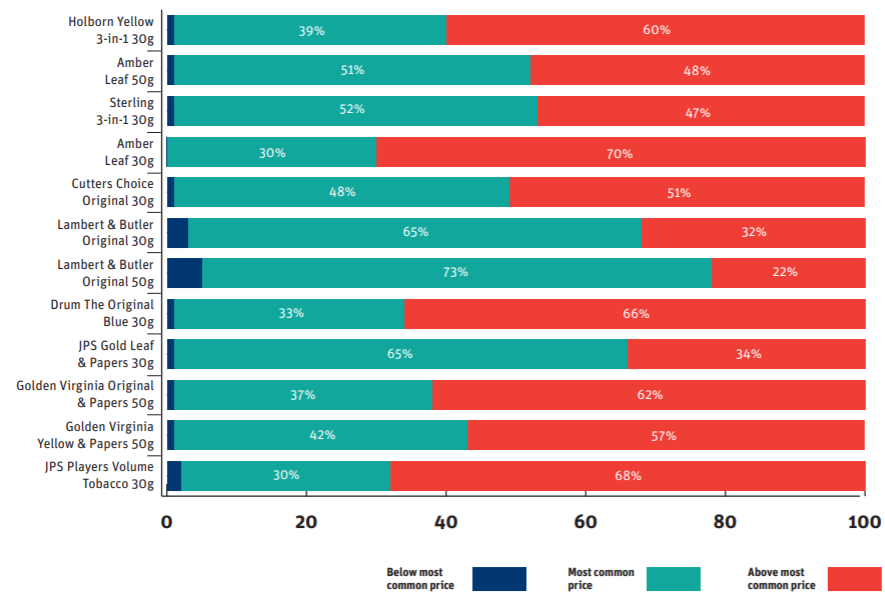 Retailer viewpoints
How roll-your-own tobacco works for their stores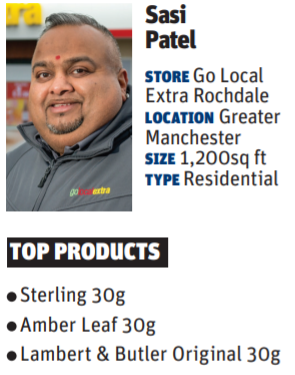 "In January, we noticed a shift in traditional smokers trying vapes for the first time in an attempt to quit smoking, and it works for some.
"However, shoppers who don't like vapes will move to RYO tobacco for the financial benefits and a similar tobacco taste to cigarettes, knowing they save money overall.
"I stock 28 different RYO tobacco lines and we change them every week or couple of weeks. Our strongest sellers are Sterling and Amber Leaf in 30g, 50g and 3-in-1 pouches, as well as Gold Leaf and Riverstone 30g and 50g pouches."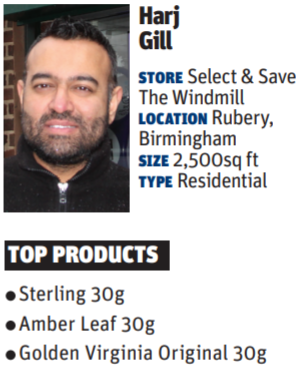 "Lockdown's biggest effect has been an increase in RYO tobacco sales because shoppers can't get their cigarettes duty-free from abroad, so they have little choice but to buy over the counter.
"But RYO tobacco was growing before lockdown mainly due to the price of cigarettes and the category has grown over the past two years because people are trying to find a price alternative.
"Even the standard packs of cigarettes are £10 – it's a big cost for some. We've got 20-to-25 lines across the main brands, and 30g bags are always the most popular."
Pricewatch: Premium cigarettes price comparison