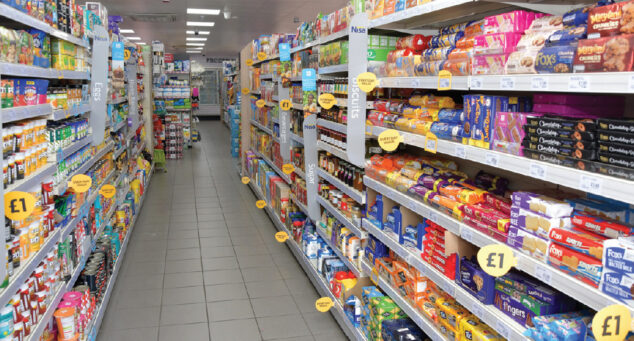 Convenience stores are used to adapting when the rules change, and the past two years have shown retailers are fantastic at changing swiftly to ensure that their business can continue trading effectively.
As we now hopefully look beyond any issues in stores associated with the pandemic in 2022, preparation has begun for the next big shift in the way that we can set out our stores and promote products to customers as we count down to the introduction of HFSS restrictions in October.
This legislation will affect thousands of stores, and will require many to carry out a fundamental rethink of their strategy and the way that their store is laid out.
HFSS loopholes? Supermarkets & independents finding ways to minimise impact of incoming anti-obesity legislation
The rules on where you can put products and what promotions are allowed are complicated, so it's crucial that you know you're going to be on the right side of the law come October.
The good news is that there are exemptions for stores with a relevant floor space of under 2,000 sq ft, and for those with fewer than 50 employees, but as with everything, it's not quite that simple.
The government's intention is to include symbol and franchise stores within the rules, so the '50 employees' definition could include everyone working in stores under a symbol fascia. This is a live issue right now, so if you're a symbol retailer, contact your group for clarity on whether you're included.
Sainsbury's the only supermarket ready for HFSS
We've been working on this issue since its inception several years ago and have now launched a comprehensive guide for retailers which details every step of the process to ensuring that your store is compliant.
If you think there's a chance that you're going to be in scope of these regulations, our guidance here can help.
Read more of our expert opinion on the independent retail sector