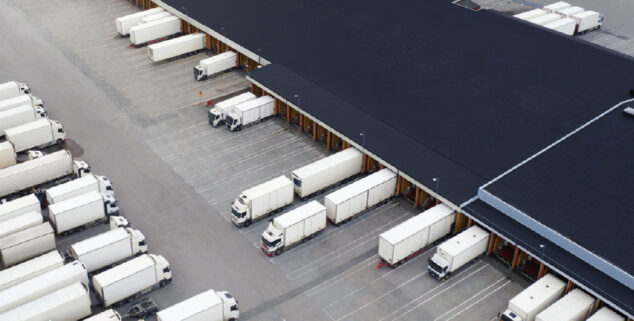 Every wholesaler was hoping for a calm start to 2022 after two years of non-stop disruption and challenges.
While hopefully you've been getting the excellent service you're used to from your wholesale partners, things haven't settled down in the supply chain.
No one is going to dispute that the costs of sourcing and distributing food and drink are going to rise, and therefore that inevitably means prices rising at the same rate. The issue for all of us is maintaining margin, and that's particularly complicated in the case of PMPs.
There's an ongoing conversation between wholesalers and suppliers to make sure PMP offers work for everyone as inflation starts to bite.
OPINION: Spring Statement was damp squib for independent retailers – James Lowman, chief executive, ACS
Now the effects of the war in Ukraine are filtering into our supply chains, it's easy to forget they were stressed before the tanks rolled in.
Wholesalers are still struggling to find all the delivery drivers they need, and with the prospect of a busy Easter period just around the corner, it might be worth getting as much stock in as you can before the rush.
Our wholesalers are doing that, as they anticipate disruption to in-bound stock to their depots.
There are a couple of issues that may not seem to affect you, but it's worth pointing them out. The chancellor raised VAT for hospitality businesses back to 20%, which is a blow for them, and also to distributors that supply them.
If the cost of eating out keeps rising like this – and it will – what is the opportunity for local shops to provide an equally enjoyable homebased experience?
OPINION: Is the lorry driver shortage over? Probably not, says James Bielby, chief executive, FWD
This one might seem irrelevant, but bear with me. Distributing free school meals and public-sector food is becoming more costly, but the increases in drivers' salaries, fuel for HGVs and energy costs are not being matched by the value of public sector contracts, which haven't kept pace with inflation.
Unless the government acts, that's going to cause a ripple effect that will affect your pricing, too – as well as surcharges on deliveries.
It's just one of the many consequences of the unique environment we find ourselves trading in, and at FWD it's our job to anticipate and mitigate against them.
Read more of our expert opinion on the independent retail sector