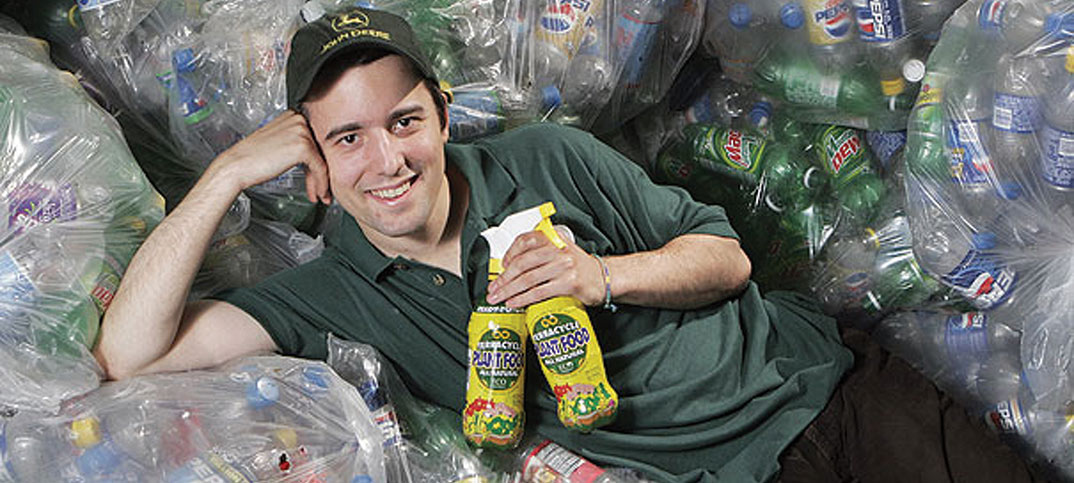 When Tom Szaky was in his first year at Princeton he hit upon the idea of using worm faeces as an organic fertiliser.
He borrowed money from family and friends and spent all his savings on a $20,000 "worm gin" – which can hold hundreds of thousands of the invertebrates.
TerraCycle was born, in 2002, and Szaky therefore dropped out of college. With a $2,000 angel investment from venture capitalist Suman Sinha, Szaky started packaging the fertiliser in used soft drinks bottles and selling it out of his car to local gardening centres.
In 2004, he convinced a buyer for Home Depot to stock his fertiliser, which is also now available in Target and Wal-Mart.
In addition to the fertiliser, TerraCycle collects rubbish and turns it into bright, fun products like messenger bags made out of used Capri Sun packages and "urban art trash cans". The company donates two cents to charity for each waste item it recycles.
Key achievements
Preventing 2.5 billion pieces of waste from going into landfill
Donating more than $6m to charities and schools
Recycling cigarette stubs into a wanted good – plastic pallets
Lessons for your store:
Don't think so black and white – Szaky found a way to both make money and commit to a good cause.
One man's cigarette butt is another man's start-up – never dismiss something because other people can't see the value in it.
Establish good contacts – Szaky's business relies on contracts with big names such as McVitie's, Johnson & Johnson, and Kenco, that pay TerraCycle to take their waste away.