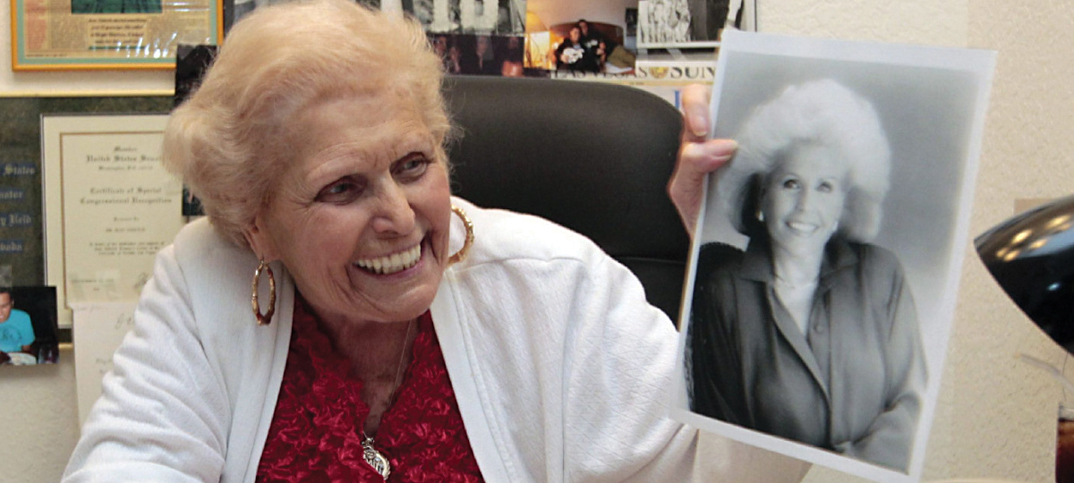 Founder of Weight Watchers, Jean Nidetch struggled with her weight from an early age. By the time she was 38, in 1961, she was carrying 214 pounds on her 5"7 frame.
She had tried nearly everything, but decided to give a New York City Board of Health obesity clinic a shot. The first week, she lost two pounds, but she dreaded going to meetings because of the way the clinic's leader delivered information and how discussion seemed discouraged. So, in time, she began relaying the message to a group of friends that gathered in her living room, which grew fast.
A hallmark of Nidetch's group was sharing the dark secrets of compulsive eating with others who understood. She never thought of it as a business, but two of her participants – Felice and Al Lippert – convinced her otherwise and papers were drawn up in 1963 to make it official. Weight Watchers was born.
The company grew fast, and soon franchises were opened, a cookbook sold millions and by 1968, the company went public with adherents across the globe. By the time Nidetch and the Lipperts decided to sell the company to H.J. Heinz Co. in 1978, it fetched about $71m.
 Key achievements
Losing 72 pounds to her target weight of 142 pounds, and keeping it off
Committing her career to helping others lose weight – Nidetch has helped thousands lose weight and keep it off
Founder of a now weight loss program that has kept up with worldwide ever changing eating habits and built a solid reputation as "the" industry leader in weight loss
Lessons for your store
Have a good support structure – every successful entrepreneur has had at least one person for guidance and advice.
Believe in yourself – despite failing to lose weight several times, Nidetch never stopped trying.
Don't make life harder for yourself – a key principal of Weight Watchers is that you don't deny yourself anything.