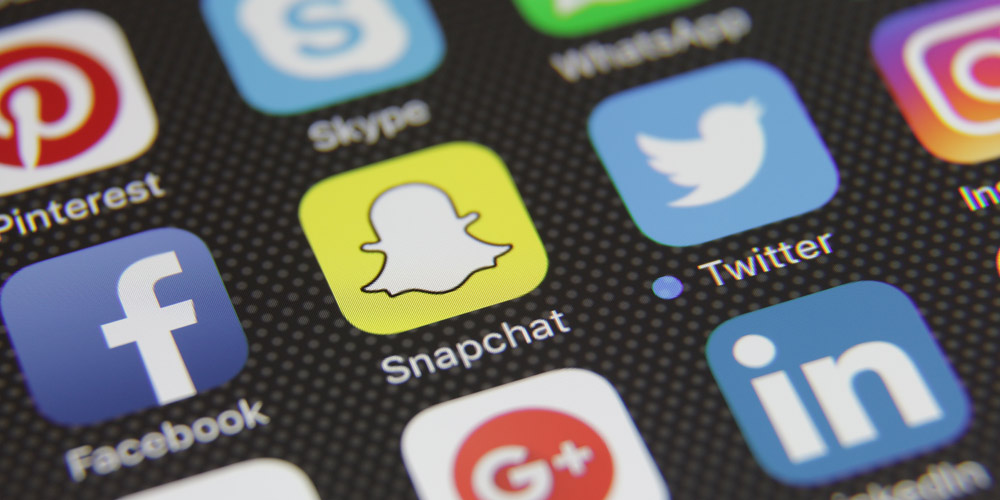 A convenience store's online presence, particularly on social media, has the potential to reach thousands of people and to strengthen ties with communities local and further afield.
Posting things that will actively encourage people to interact with your store online and then follow that up with physical store visits or online purchases can be a challenge. It can be difficult to assess exactly what you should be doing with your store's social media page.
For some retailers, posting about launches and promotions is sufficient, but others go further with competitions that spread their message wider.
"We're very well known for that," says Amrit Singh Pahal, from H & Jodies Nisa in Walsall, West Midlands, who posted 40 competitions on social media in 2021. "We try to keep it regular and interesting. It spreads your message really quickly and, a lot of the time, it's customers doing that work for you for free."
Singh Pahal employs an online sales manager who runs the online competitions. It is worth finding a team member with social media skills to handle competitions if you can.
Even if you don't have time to dedicate to regular competitions, it's important to monitor how they are landing to see how they can be improved or timed better.
"We don't do competitions too often because we find that the competition format doesn't appear as much on the algorithm," says Enya McAteer, from Mulkerns Spar in Jonesborough, County Armagh, who posts something on Instagram, TikTok or Facebook every day, but holds back competitions for bigger dates in the diary for more impact.
You can charge entry for competitions – Singh Pahal charged £1 for his PS5 competition and gave the money to charity – or you can make it free if they've spent money in your store, as McAteer does.
Give the people what they want
Amrit Singh Pahal, from H & Jodie's Nisa in Walsall, West Midlands, can get as many as 3,000 comments coming through on one social media competition – his competition to win a PS5 was perhaps his biggest success in 2021.
"People wanted them, and they weren't something they could get elsewhere," he says. "Make sure you're offering something that they would want to win. You should encourage people to share it and tag as many of their friends as possible as well. You then get a number generator, count the number of comments and pick the winner from that number. It's nice and easy."
He also uses competitions as a way of generating interest in new products or to get something more exposure. While his store uses Facebook and TikTok, his competitions are solely run on Facebook to avoid any confusion. "It just keeps things simple," he says.
Use it to generate interaction
There is no set competition schedule for Ashton Gardner, from Londis Westacre Service Station in Salisbury, Wiltshire. Instead, he does it when he wants to push something new in the store, such as when he installed a Tango Ice Blast machine and gave five winners a reusable cup and 10 free refills. About 1,000 people like his store's Facebook page, but it can reach 10,000 views if he pays for a competition to be boosted.
Gardner is more interested in engagement over views, however. "It creates hype and buzz, and gets people talking about it and talking to us," he says. "It lets people know there's a platform for them to reach us on, and we often get loads of messages through Facebook Messenger as a result. It's just that interaction to start off with, then they work out where we are.
"They might not come into the store immediately, but we're on their radar now."
Focus on events
Too many online competitions can dilute their effectiveness and take up more of your time than you would like, so it is important to focus your energy at the right time. Enya McAteer, from Mulkerns Spar in Jonesborough, County Armagh, is active on Facebook, Instagram and TikTok, but holds back competitions for nationally celebrated days, such as Easter, Christmas, Mother's Day and Father's Day, to generate the most engagement with her customers.
"We don't do it just for the sake of doing it. It needs to have a reason. Last year, we had a toolbox up for grabs for Father's Day," she says. "People had to write in with why their dad needed it, sharing terrible DIY stories."
McAteer also uses competitions to draw attention to any newly launched products. "As soon as a new product came in, we'd do a hamper or offer a £20 voucher to let people know that the product is available," she says.
Advertise in-store competitions online
Julie Kaur Duhra prefers to promote the sort of giveaways and raffles that drive customers to her Jules Convenience store in Telford, Shropshire. "I'm wary of online competitions because there's so much legislation. You've got to get the criteria right and know how to pick out a winner. I'd rather do it in store. That way, I'll get more in-store traffic and sales," she says.
Social media plays its part in the promotion of these events, says Kaur Duhra, but it should be a digital means to an in-person end. "Advertise it by all means on social media, but keep flashing up the date of when the draw is going to take place or the giveaway is happening," she adds.
In this way, choosing the winner becomes a footfall driver. "There have been a lot of mental-health issues during the pandemic, so I think it's important to engage customers in person, because a lot of people have been isolated."
Top tips
DO THINGS PROPERLY

Make sure you're getting the criteria right and doing things according to the legislation required


PLAN A TIMETABLE

Work out the best times to hold the competitions – nationally celebrated holidays can help to focus customers' attention


KNOW YOUR AUDIENCE

Make sure you're offering something that people want. If you've got something in demand, use the competition to draw attention to your store. Alternatively, use your store's competition to draw attention to a new product


FOLLOW UP AFTERWARDS

Make sure you capitalise on the resulting engagement. If the competition is generating comments and messages, reply to them to keep that customer connection


ANALYSE THE RESULTS

Monitor engagement to see what kinds of competitions are connecting, and which ones need refinement
Explore our comprehensive archive of advice and insight for independent retailers
Enter our free competitions for retailers, new prizes to be won every fortnight