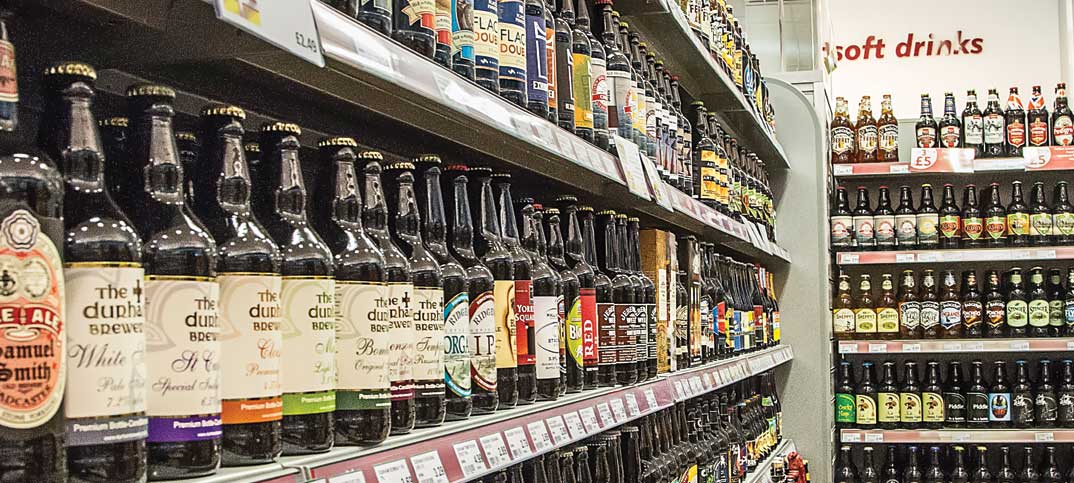 For this week's craft beer and cider feature I spoke to four very different retailers – including a Dorset-based craft specialist and a suburban One Stop retailer – to find out why craft is now an integral part of their store, and the steps they took to build a successful range. Here are three crucial tips they shared:
1. Talk to someone with a passion for craft beer
Ash Patel's first step to building a craft range was to seek his sons' advice. Like much of his customer base, they are recent graduates and love craft beer. "I was surprised to learn how popular craft beers and ales had become among younger people. They told me a lot of the appeal lay in the novelty of the quirky brand available, and gave me tips like focussing on pale ales," he says.
2. Check your wholesaler for well-known brands
While the availability of many niche brands are limited to the region they're bre
wed in, major wholesalers are increasingly likely to stock brands such as Brewdog and Inns & Gunns which can act as good signposts for a range. Even a range of traditional beers such as Hobgoblin, Doom Bar and Old Speckled Hen can have a benefit with Vip Measuria believing his customers were more engaged with his One Stop range of craft beers having already seen an existing range of bottled beers in place.
3.Discover who your local suppliers are
"A big reason why my customers like craft so much is because they know it comes from small local suppliers, and the advantage here is that these companies are eager to work with independent retailers," says Luke Mansell. By researching online and attending local beer festivals, he now stocks products from several local microbreweries including Lulworth Skipper, West Milton Cider and Dorset Nectar.
To find out more on how to build a solid craft beer range, don't miss out on this week's 30 October issue.