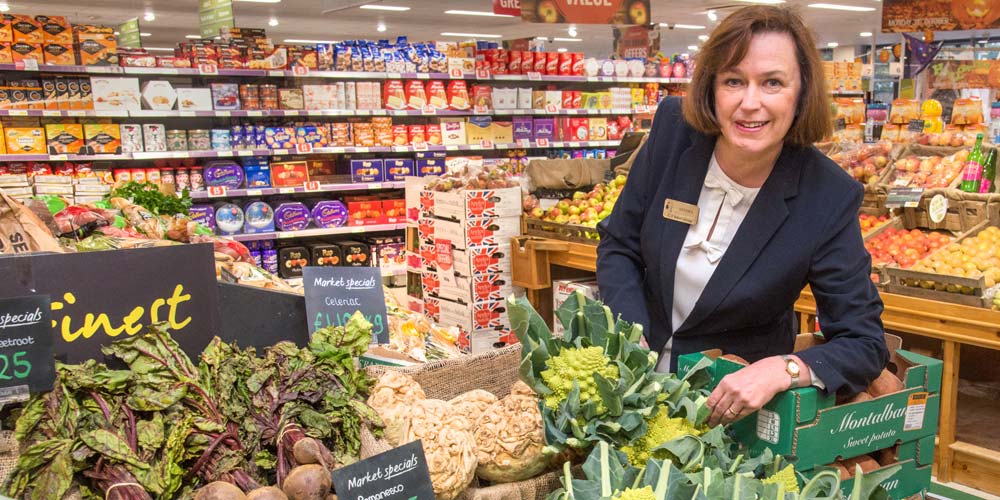 Fresh and chilled is an increasingly important category for independent retailers, as stores pivot away from traditional CTN categories while seeking points of differences from the multiples and discounters.
But although the category is rich with opportunities, this move brings new challenges, too. Fresh and chilled is a category of short shelf lives, which require careful management if retailers want to avoid seeing their profits drain away.
In this RN Advice Centre, Sandra Taylor-Meeds of Budgens Holt explains how she saved £16,000 through careful waste management in 2016, including £11,000 of savings cutting meat waste, £4,000 savings on dairy, and £1,000 savings with fruit and vegetables.
Tighten orders by closely analysing sales data
Before deciding how much to order of any product with a short shelf-life, it's vital to draw on previous sales data. For example, my order clerks are already preparing for next Christmas by going through this year's sales and making notes on what sold well, and what didn't. We will then adjust next year's order accordingly.
Build close relationships with local suppliers
Working with local suppliers allows for much greater flexibility. For example, it allows us to specify when we want our orders to arrive, rather than having to take them at a certain time. We can also get directly in touch with local suppliers if we have any issues with quality. Sometimes they're even proactive – during the summer, our strawberry supplier will come in and check our stock, replacing any low-quality fruit free of charge.
Adapt your range by the season
We adjust our range by the season, then flag up seasonal lines with in-store PoS and advertisements in local media. It's also vital to be sensitive to the weather: sales of BBQ meats will shoot up on a hot summer's day; equally, if snow is forecast, people will come in to stock up on essentials before it arrives, so demand for potatoes and onions will suddenly spike.
Adapt your range by time of the week
Peoples' purchasing habits change through the week. They'll often buy a bigger joint of beef at the end of the week than at the start, so we might step up our order on Thursdays. The same holds for pre-packed pots of fruit. It's a case of spotting these patterns in your own store, and adjusting your order to suit.
Assign clear responsibility for managing waste
I have an overall fresh food manager, Alexa, who stays on top of everything. She oversees the orders, considers how seasonal change might affect demand, watches out for big events such as Valentine's or sudden changes in the weather. She has the experience to get the right mix of products throughout the week, month and year.