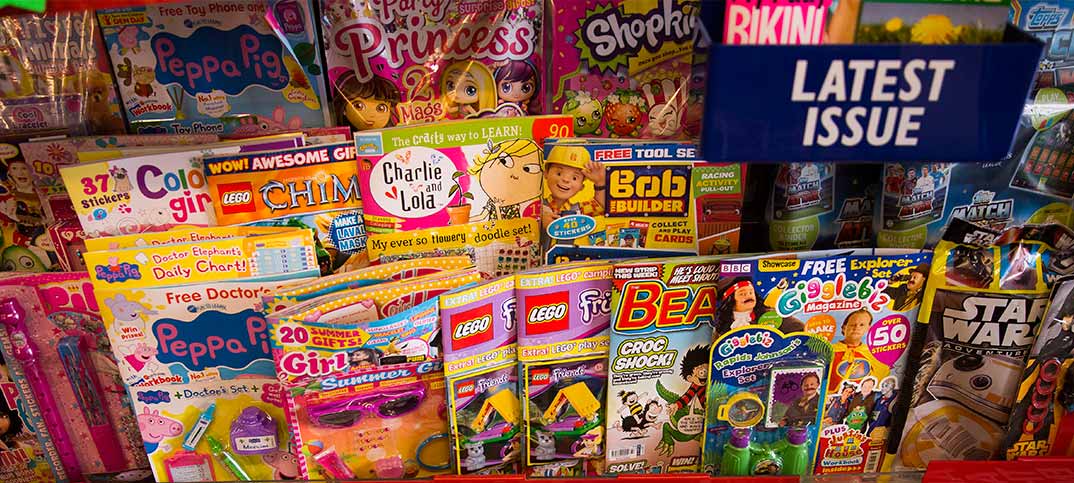 The summer is coming, and with it six weeks of school holidays and the peak sales season for children's magazines. With this in mind, RN asked publishers for some expert advice to help you get your range set for all ages the summer.
How to grow sales of: pre-school magazines
Over 20% of pre-school sales come from new titles, so stock launches from their first issue. For boys, keep a lookout for Lego titles – the most successful launches in last three years have all been Lego. In terms of trends, there are increasingly more brands aimed at the younger end of pre-school, so keep on top of the bestsellers.
Fiona Campbell, assistant publisher, pre-school, Immediate Media
How to grow sales of: primary boys' magazines
Summer is a busy time for major family film releases. The big movie studios have vast promotional budgets, making sure their target audiences are left clamouring for more of their favourite new characters, so looking out for magazines with film content will definitely help with sales.
Julie Jones, joint MD, Redan
How to grow sales of: primary girls' magazines
We all know the children's section of the magazine rack is not always the tidiest and independents need to keep on top of this to ensure they are giving themselves the best chance of selling more children's titles. Display titles in different categories, so split pre-school, girls, boys and pre-teen.
Julie Jones, joint MD, Redan
How to grow sales of: pre-teens' magazines
In the school holidays, during which sales can increase by up to 25%, retailers should ensure they stock the top titles, with all magazines full-facing and the bestsellers front of shelf. Magazines for pre-teens are an impulse purchase and a strong display will ensure strong sales.
Helen Stables, marketing director, Egmont