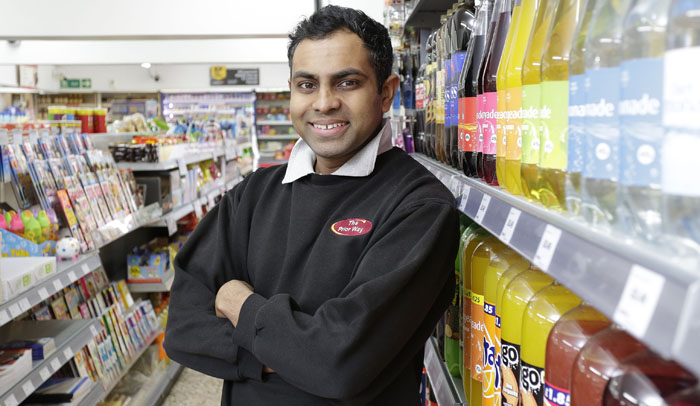 Former electrical engineer Vip Measuria certainly has a lot of energy for retailing. And with a second store under his wing – he needs it. Luckily he spent his time as a youngster working in the family store. Steven Lambert reports
The path to retail was a circular one for Vip Measuria, owner of the Priory Way Convenience Store in Borrowash, Derby.
As a youngster, he'd worked in his parents' store, but when they sold it in 1997 he moved on to career as an electrical engineer.
"I loved working in manufacturing," he says, "and I thought I'd be doing it for the rest of my life." However, in 2007 the firm he worked for relocated production abroad.
"Ironically, it was the best thing that could have happened to me. I worked for a while freelance as an engineer – it was good when the contracts came in, but it just wasn't steady enough. I thought 'what do I know about?' Shops. Convenience stores. It's what I grew up in."