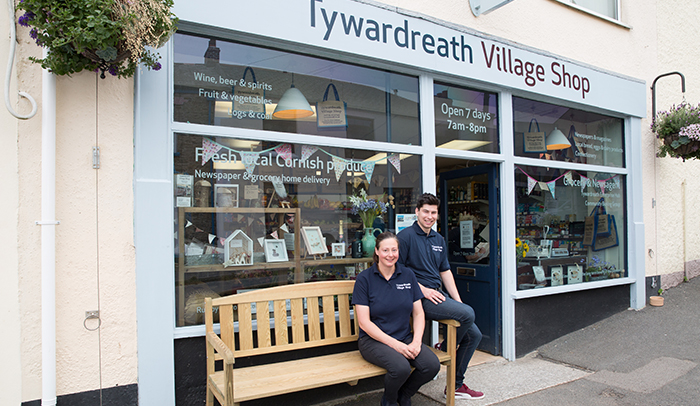 An online shopping tool has cost a Cornish store almost nothing to develop and is already generating sales of £100 a day.
Josh Taylor, co-partner of the Tywardreath Village Shop, developed both an app and website and said other retailers with little IT know-how could do the same.
"It has been a fantastic success," said Mr Taylor. "More than 100 people have downloaded the app in the first couple of days."
There is a minimum £10 spend and free deliveries to addresses within the shop's immediate postcode.
Customers can pay from £2.50 if they are further afield and there is a click and collect feature.
He said he and business partner Trudy Thompson had spotted the opportunity by noticing how many customers were glued to their phones in store.
"We cater to a wide audience and it made sense to give people the opportunity to be able to order from the sofa at home," he said.
Mr Taylor is familiar with computers but said using free websites would make made the process easy for retailers who are not.
"I didn't need to go on any courses," he said. "They are very user-friendly. Retailers without much experience could definitely try it."
Costs for web hosting and listing on the app store were less than £50, which was returned within two days. Using his EPoS data, Mr Taylor was easily able to transfer all 2,000 products to the website without needing to manually input them.
The app, which also includes information and videos about the shop, is free to download and is available for iPhone and android.
Mr Taylor predicts the service will soon need a new, full-time member of staff to pick items and deliver.