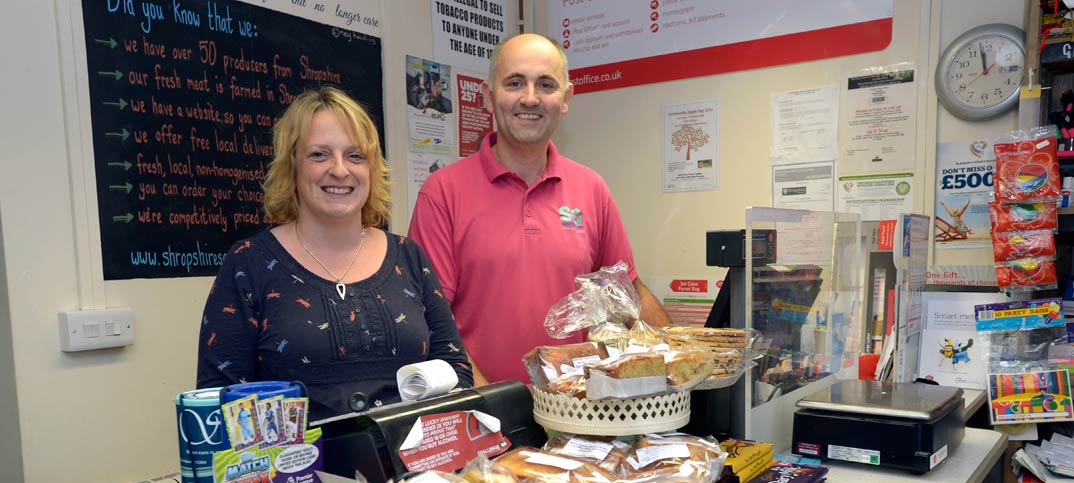 After working in a budget food factory Duncan Ellson wanted to champion top quality local food.
He and his wife Sarah's village store offers great produce that saves customers the time and petrol of visiting a supermarket. In part three of our shopper missions series, Tom Gockelen-Kozlowski discovers how Duncan adapts his store to the opportunities.
The opportunity
Our nearest supermarket is more than three miles away so locals – particular the elderly and younger families – will come to our store to avoid having to travel further.
Our range
Essentials (varies) Bread and milk are big sellers and our milk comes from a local dairy. We get our bread from the Shropshire Oven and sourdough from the Shrewsbury Bakehouse.
Local meats (varies) We stock meats from local farms too, including sausages, chicken breasts and cooked hams.
Pasta sauces (varies) Customers want to be able to pick up an easy meal option and we have a range of sauces called A Little Bit Saucy and A Little Bit on Top.
Local vegetables (varies) As far as possible we sell local vegetables. We even grow our own produce, including flavourful beans and potato varieties. The local nursery school sells us vegetables from their garden in the summer.
The location
When we opened the store we followed supermarket best practice including putting fresh produce at the front and moving round to have top-up products like tea and coffee further back. It wasn't a conscious thing to cater to top-up shoppers but it works well.
What's next
We're building a new website at the moment which will allow customers to buy products and get them delivered. We'll also offer a click and collect service which will mean people still come through the door to pick up their shopping and maybe buy something else.
See more: Shopper mission part two: lunch