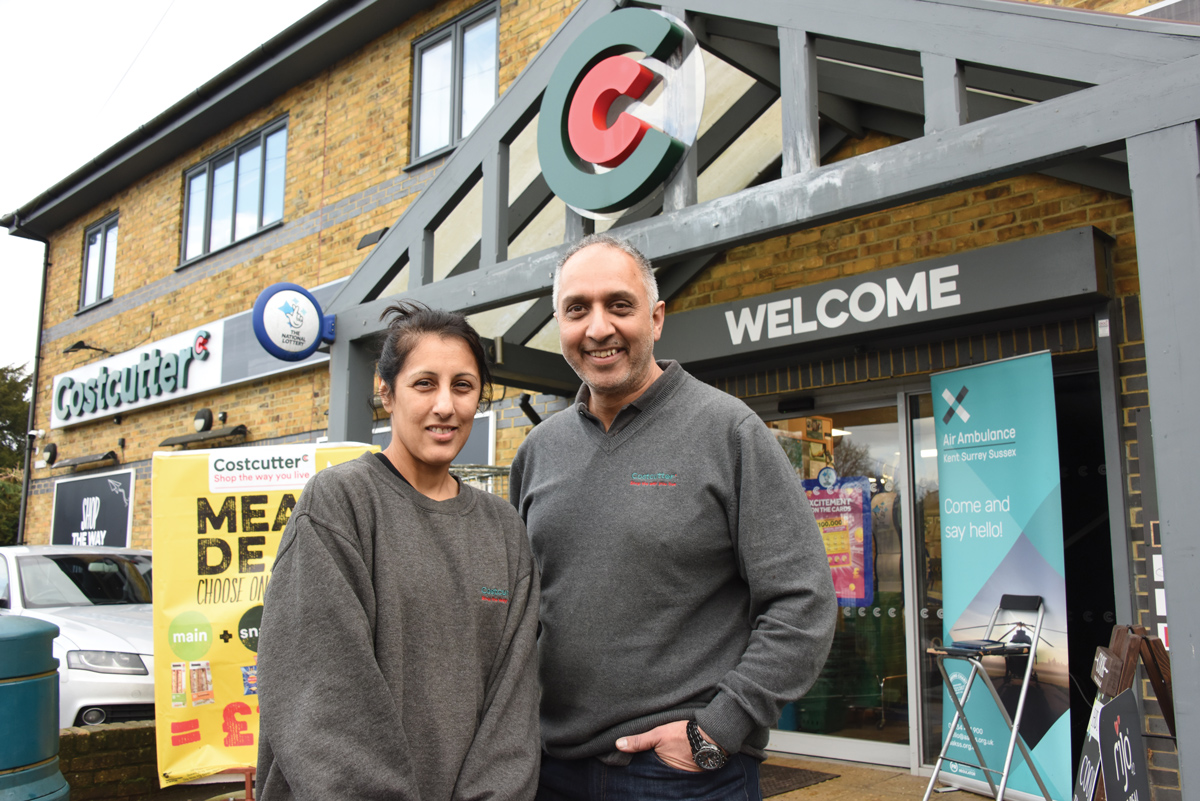 Costcutter Culverstone Green
1 Wrotham Road, Meopham, Gravesend, Kent, DA13 0RQ
Thriving in a rural location

"If you're trying to stock what the supermarkets are stocking, you're not going to win," says Peter Juty, from Costcutter Culverstone Green in Kent.
"You've got to do something a bit different to get customers coming to your store. For instance, if you look at the wine range we have, it's much bigger than our local Tesco Express's.
"To be competitive, you need a combination of range, service and also pricing. You have to keep your prices competitive. We have leaflets with special offers on, these attract customers into the shop who are looking for bargains."
Peter owns the store with his wife, Kully. Their family has run a shop in the Culverstone area since 1984.
In 2006, they moved to the new site, taking over what had been a hardware shop and building their convenience store largely from scratch. Since then they've used a number of fascias, including 15 years with Costcutter and five years with Spar. Most recently, they rejoined Costcutter last spring.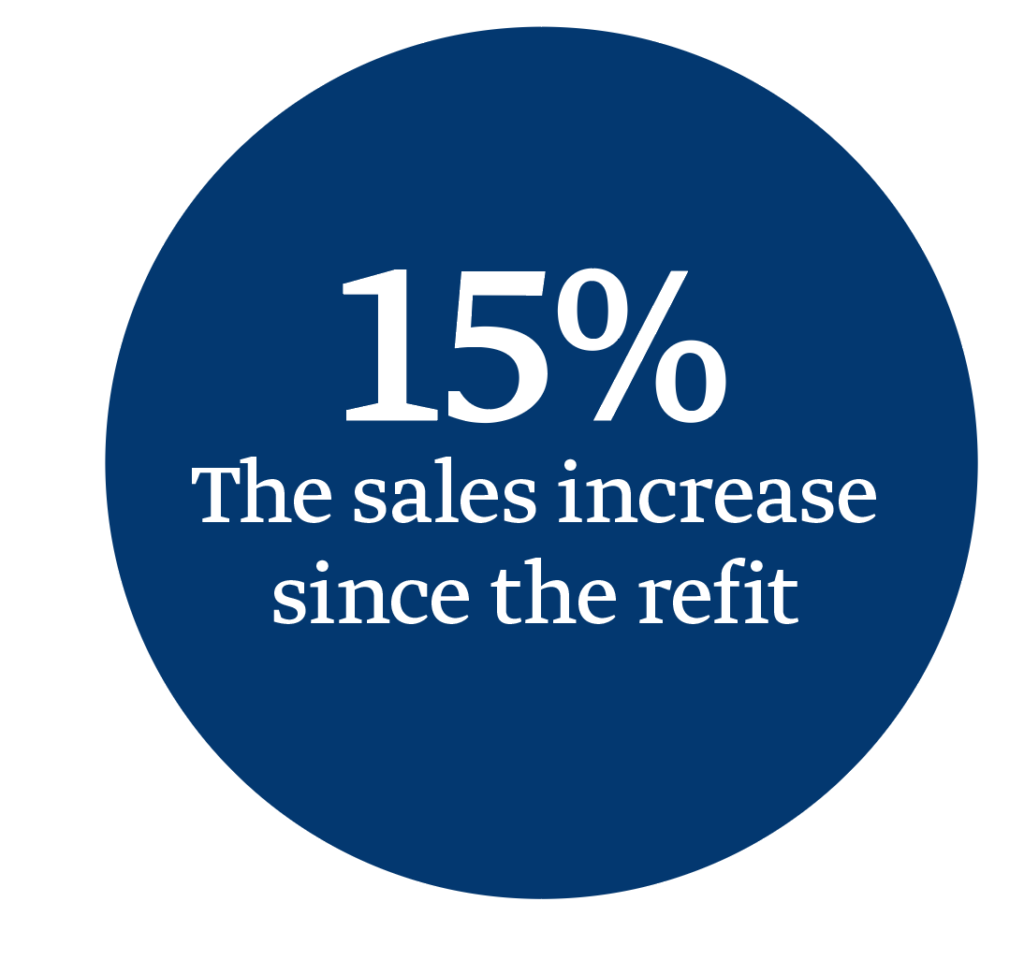 As part of the switch, the store underwent a substantial refit, which included new flooring and shelving. Another major change has been adding a Co-op range, something that Peter says has quickly proven helpful at driving footfall to the store.
"The deals on the Co-op range are really popular with customers," says Peter. "For instance, last summer they had a meal deal on where you could buy a pizza with either beer or ice cream. It offered a really strong saving for the customer, and that's good for the store."
As a rural shop, Peter also says that strong relations with the local community are vital to success. Whether it's encouraging staff to be friendly, working with local suppliers or donating to local causes.
"We donate to every charity we can," says Peter. "The people who've been coming to this store a long time aren't just customers anymore, they're friends."
The changes and their impact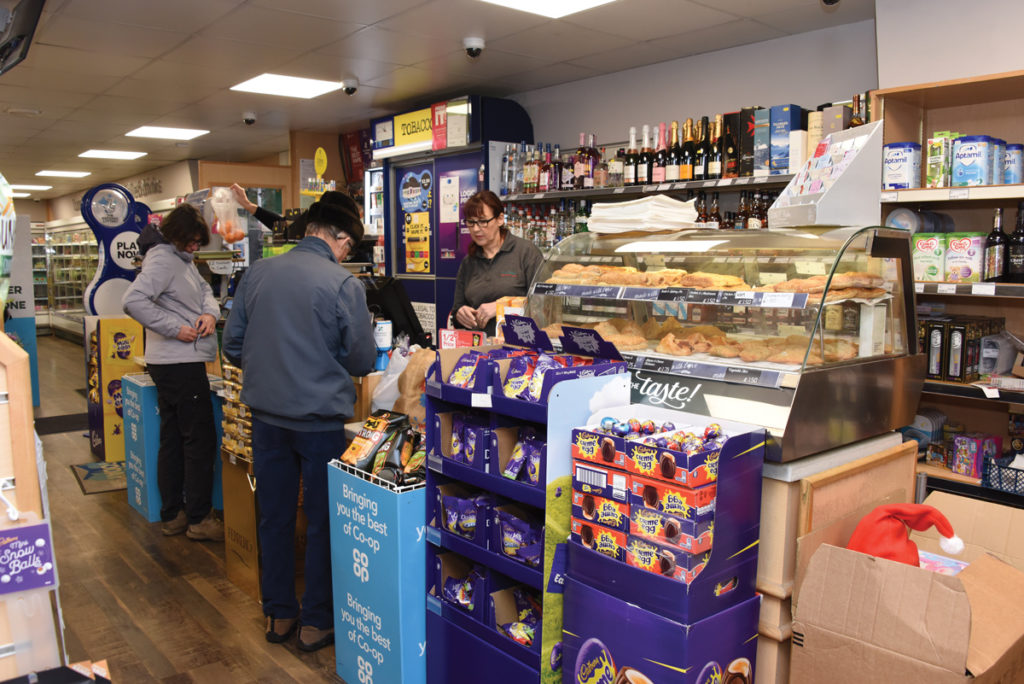 Along with the changing fascia, Costcutter Culverstone Green switched from white tiling to wood-panel flooring, and new shelving.
"Because we're in the country, the white floor was a nightmare – with muddy boots meaning we had to clean it all the time," explains Peter.
"We decided we wanted a more rustic look, so we went with the wooden floor. We only had to close for a day and a half to make the changes, and we put in new shelving as well."
As well as saving them time on cleaning the floor, the switch from horizontal to vertical shelving has given them extra space. "The new shelves are higher, from 1.4 metres to 1.8 metres," Peter explains.
"We've gained an extra shelf, which adds up to 35 metres of extra shelving space in the store. This is really important as we knew moving to Costcutter would mean taking on a bigger range."
The challenges I face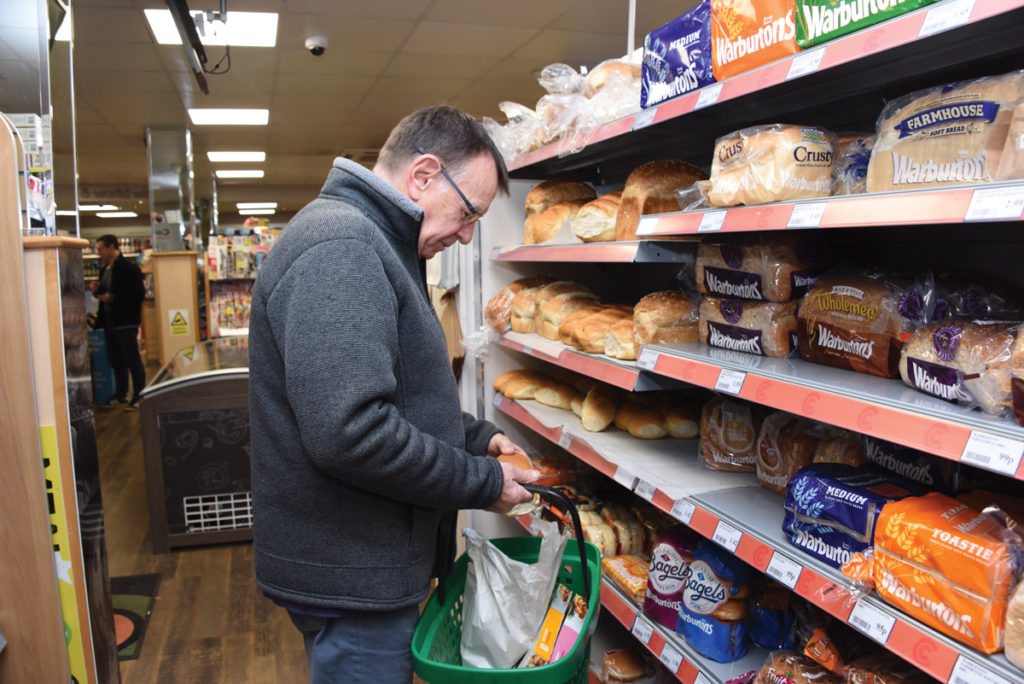 The store offers bakery products and a hot food-to-go counter, which can be a challenge when it comes to managing wastage.
"We've always done hot food, whether its the Delice de France stand, or sausage rolls and pies at the hot food counter," explains Peter. "Wastage is a challenge because no two days are the same. Because we're on a main road we have a lot of passing trade which is hard to predict."
The solution to this is carefully managing timings and quantities.
"We bake little and often," he says. "We'll do a bake first thing for the hot-food counter. Then we'll take a look and see if we need to do another bake around 10am, then another one just before 12 o'clock."
Peter also lets his customers order baked breads in advance to help plan baking and reduce waste.
How I stay competitive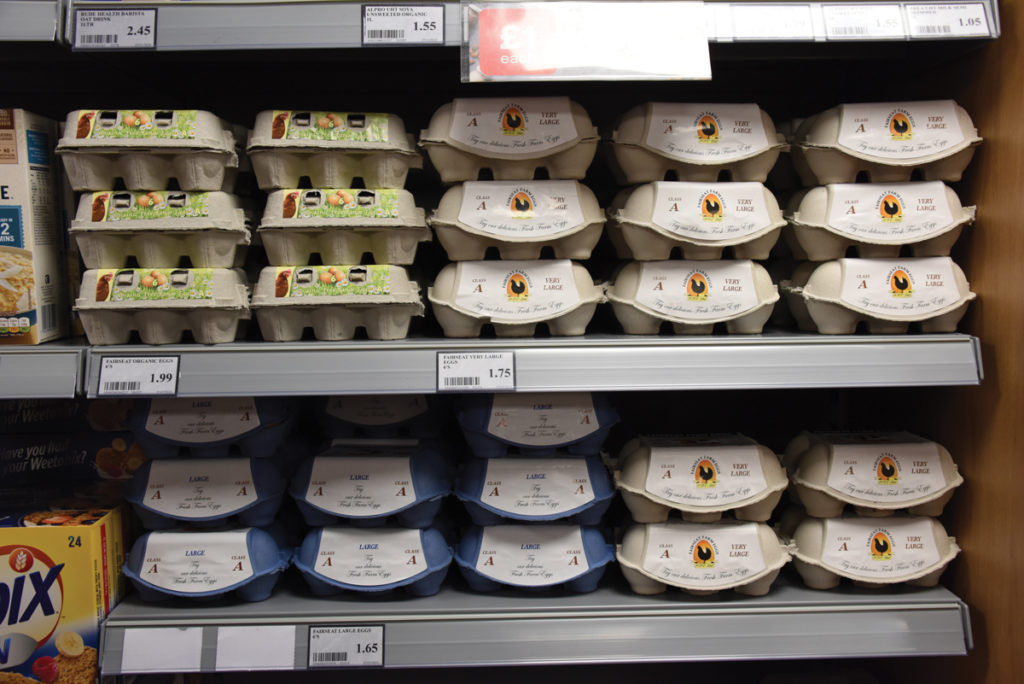 Costcutter Culverstone Green's competition includes a forecourt store across the road, and a Tesco Express a couple of miles away. There are supermarkets such as Morrisons within six or seven miles.
"The Tesco Express opened a few years ago, so we needed to create a strong point of difference," explains Peter. "We decided to focus on stocking local products, giving us a range that the supermarkets can't or won't sell."
The store offers vegetables and eggs from local suppliers. Peter believes this range is one of the main attractions of his store.
"Someone who used to live in the village but moved away to Ashford still comes into the store once a month to buy 20 to 30 packs of our local bacon," reveals Peter. "He's travelling over 35 minutes, and he says it's because we're the only place he can get bacon like it."
---
HOW Costcutter Culverstone Green… serves a rural community
Range is everything
"We have a mix of suppliers – some small, some local and some premium. It's a lot to manage, but if we didn't do it then I don't think we'd be here, to be honest. It's one of the things that really makes us stand out. Otherwise we'd be a bit boring," says Michelle.
Get in on the free-from trend
"We started stocking free-from products early on, and it's growing. The Eat Real crisps are popular, both big bags and the smaller bags – they're fantastic and fly out. These products are also great for posting about on social media – people look for where they can buy them," says Michelle.
Smooth shopping experience
"We used to have scales on every till, but now we've just put one in the fruit and vegetable section, and one back-up one at the tills for people who forget. It speeds things up at the till, and weigh-your-own is common in supermarkets, so customers expect it."
All about the service
"The bigger supermarkets are cutting back on their staff now, but we've got a good management team that we've kept. We try to keep our service levels high, and it's making a difference. It's been proven in our sales," says Paul.
Personal touch
"We designed the new fruit and veg display ourselves, as part of the refit," says Paul. "We wanted to move away from the traditional Budgens colours into something a bit different, the kind of designs you'll see in a Waitrose or M&S. We've customised a few of the displays around the store."
---
Find Costcutter Culverstone Green
---
Explore Costcutter Culverstone Green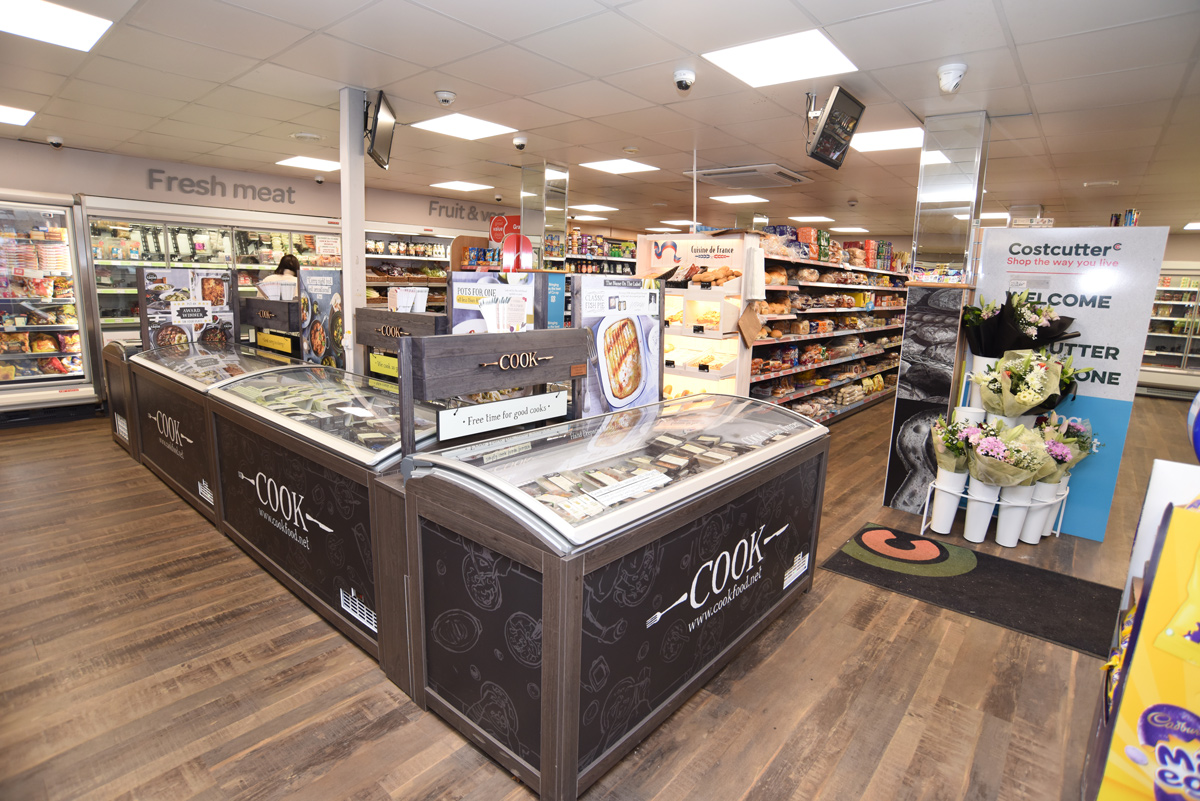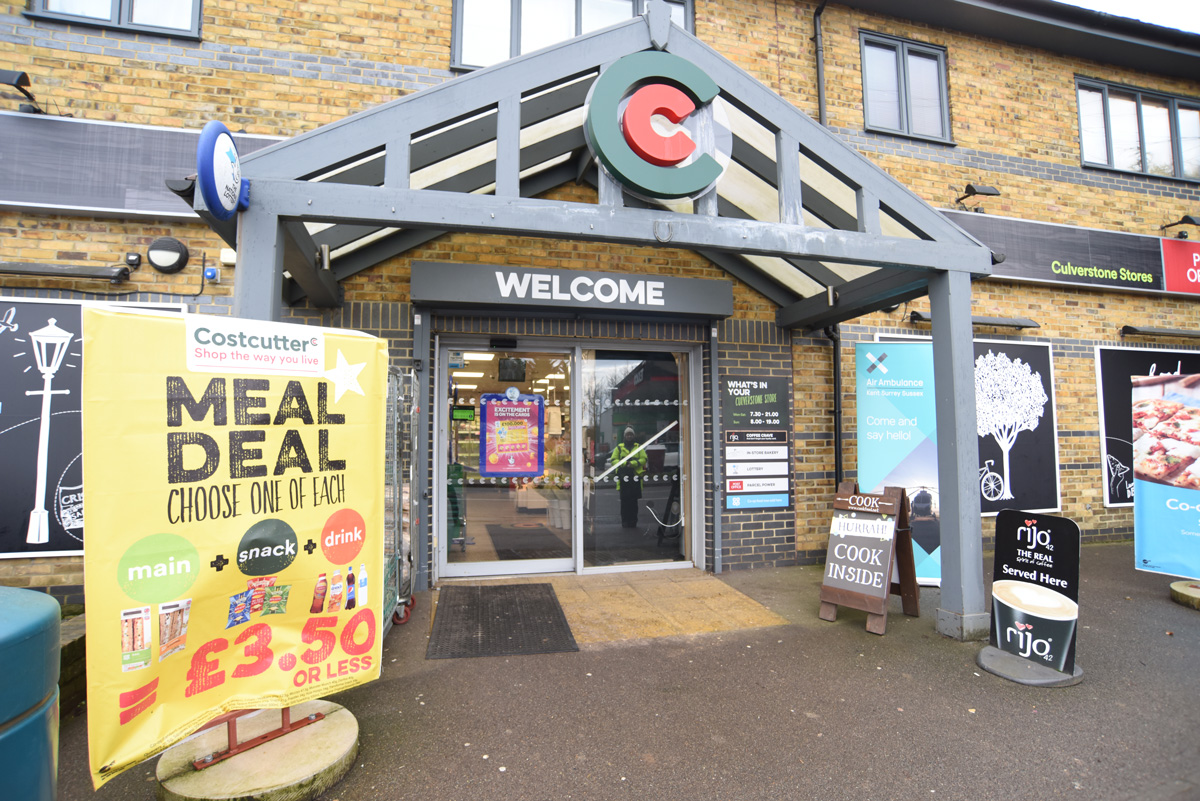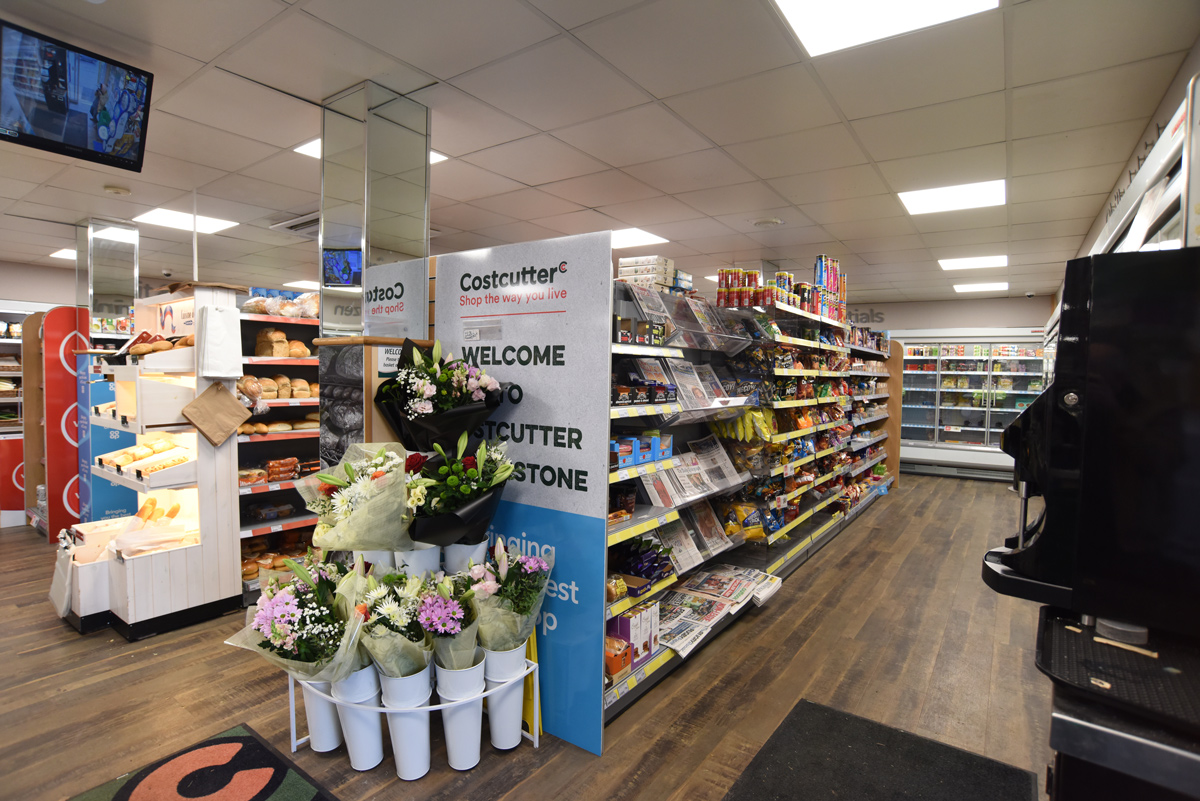 Read more Store Profiles: Nisa High Heath in Walsall shines as overall best shop