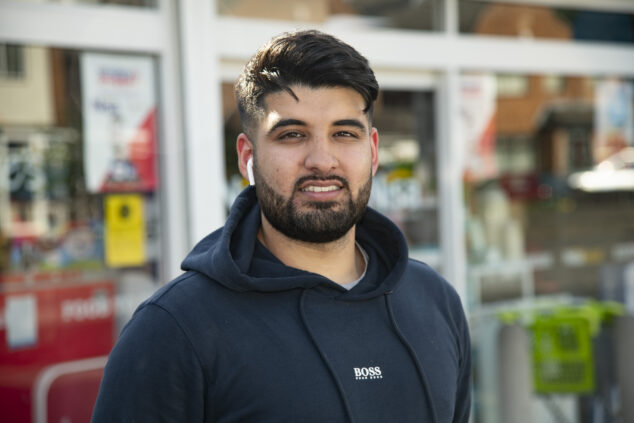 We are a third-generation store that's embedded into the community. We have a large portion of each category and try to stock as much possible. We recently underwent a £110,000 refit and we have an Aquavape display in store. Our main customers are predominantly local and we're in the middle of a residential estate, but customers do travel to us far and wide. Our key categories are fresh and alcohol, but we've growing food to go in the past 18 months.
Marketing to customers is key because it helps you grow. You need to shout about your business and all the good things you're doing.
In the past 18 months, we've really focused on our range and availability. We've done this through a refit, increasing our chilled range by an additional 14-15m and we've added shelves on top of the existing displays, adding an additional 50m in store. We've also collaborated with suppliers to get the right range in, and took on a 1,300sq ft storage space for more stock. We've also become notorious for chasing new products and being active on social media, which has grown by 80%. When we did our refit, we got our logo right and have implemented it on new products so when people share they share our branding.
We have filled stock space with key products, at good prices to maximise margin, as well as invested and utilised our stock space and increased our vehicles to two vans to increase availability and stock levels.
Pushing online marketing as hard as we can has helped us increase our number of customers, combined with our investment on a billboard, as well as leaflets that appeared on crossings, highways and in local magazines. We also have done like & share competitions online, as well as physical events in the past year.