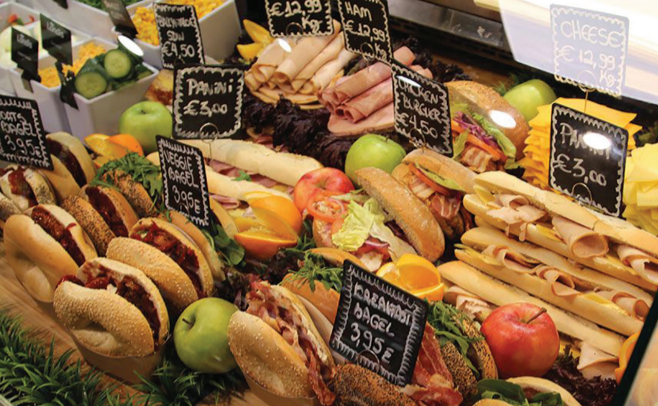 The coronavirus pandemic has driven innovation around the world within the convenience sector, according to a convenience industry expert specialising in overseas store study tours.
Scott Annan told betterRetailing the pandemic had accelerated existing trends and further highlighted weaknesses in the market.
"Competition is fierce, and retailers need to look past the pandemic's temporary dip and evolve
regardless," he said, adding that lessons can be learnt from around the globe on how to get convenience right.
Covid-19 lockdown tier system explained
Independent but professional
Korea and Japan are two countries leading the way in convenience retail. "Four out of five of the world's leading convenience retailers are there, with 90% of those retailers operated by independents rather than multiples," said Annan.
He pointed to several factors that have elevated them to being successful, including central distribution, own-brand products, uniforms, high levels of innovation and immediate access to data.
Insurers appeal Covid-19 court ruling
"These independents understand their customers, whereas in the UK I still speak to retailers relying on what they have talked about in the cash and carry car park," he said. "They say they know their customers and don't need to analyse the data, but in Korea and Japan retailers are
as successful as a Tesco or a Carrefour by being as professional."
Fresh food to go
Ireland remains the best example of how to get fresh and food to go right, with convenience stores offering a wide selection of deli foods and carveries, as well as a butchery, cold meat and dairy counters.
While at the start of the pandemic retailers, such as Terry Mulkerns, of Eurospar in Newry, reported a steep 60% drop in food-to-go sales, this has now bounced back to almost normal levels.
"Retailers in Ireland started to pivot straight away and adapt their offer," said Annan.
Convenience alcohol boost following 10pm pub curfew
Among many changes, retailers immediately placed open-serve food behind a glass screen and switched to served. "Although adaptations have been made during the pandemic, shoppers still need a unique reason to visit your store.
"Breakfast, lunch, dinner and food-for-today is still huge in Ireland, and retailers wanting to get the offer right need look no further," he said.
Don't rely on impulse
Across the US, impulse has proved to be retailers' Achilles heel, said Annan, and they must evolve beyond "smokes and cokes and gas". He points to the pandemic as an accelerator of this trend due to customers shopping much closer to home and demanding more from their neighbourhood stores, including grocery and fresh.
In the US, people used their cars less during lockdown, but Annan said this was part of a wider trend. "This isn't just a Covid thing. Retailers can't just rely on impulse any more and the US provides a key learning for retailers here," he said.
Eight face mask fines issued by police
Annan also pointed to Germany, where garages are ailing due to a reliance on tobacco in a country in which 80% of the population doesn't smoke.
Corner-shop bakeries there have enhanced their offer to meet the growing convenience need and are now reaping the rewards.
Go digital, use data
Annan pointed to China as being light years ahead when it comes to digital payments. There, 75% of payments are through mobile or bankcards and many places won't take cash at all. "Retail crime is rising in the UK. In China, it's almost zero. Everything has a digital footprint and there is zero tolerance of crime against retailers," he said.
Stockpiling surge reported by wholesalers
Using data well will also enhance the offer to customers from the moment they click 'buy' right through to returning an item. "In my view, Amazon is the best at delivering and dealing with returns. Plus it always has what I want. It could easily move to supplying retail in the UK and independents need to start using their data as well as Amazon or Alibaba in China to combat this threat," he said.
Deliver, but with caution
Delivery of food and groceries has increased during lockdown, and although news reports may have cited unmanned delivery robots as part of a bright new future, Annan believes this will not drive the market.
"As little as 0.001% of deliveries are being done this way and only 10-15% of groceries are purchased online.
How to prepare for the second wave of Covid-19
"Eighty-five per cent is still purchased in store and I can't see that changing over the next 10 years," he said.
Annan also warned about partnering with delivery companies. "Once you partner, that company owns the data and there's a danger of disintermediation.
"These are tech companies, and they can easily cut out the retailer in the long term," he said.
Find out more on our coronavirus information hub for retailers