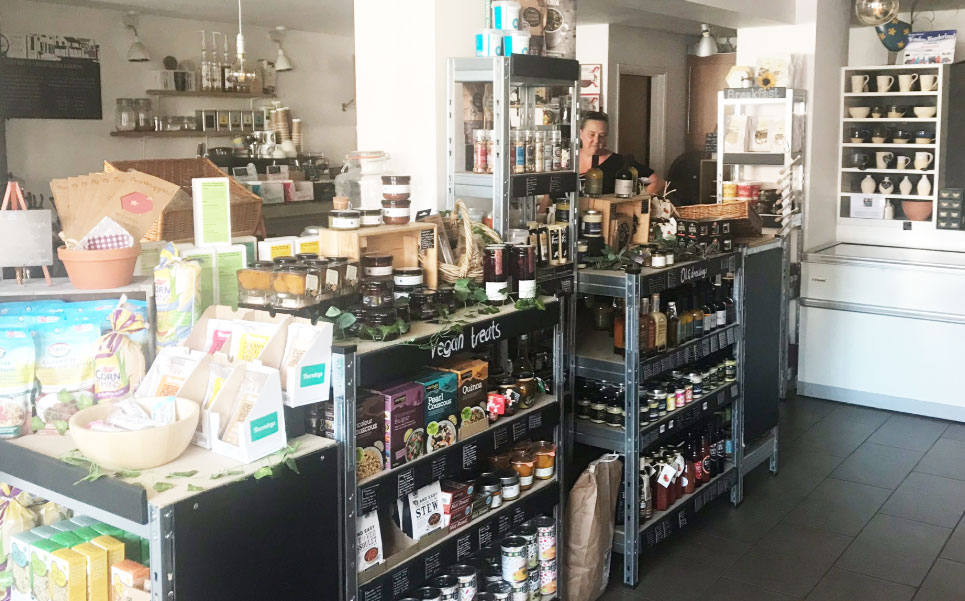 The coronavirus pandemic has affected every business, retailer and community across the country.
Everyone has had to adapt to the regulations set down by the government, including social distancing and protecting the vulnerable. Some independent retailers live with underlying conditions like diabetes that made working in a customer facing business impossible.
Samantha Ackland-Jones is one of those people and within a few days of social distancing she had decided that she would have to close her West Sussex store. That was Saturday 22 March, and on her drive home she thought that her dream business had served its last customer.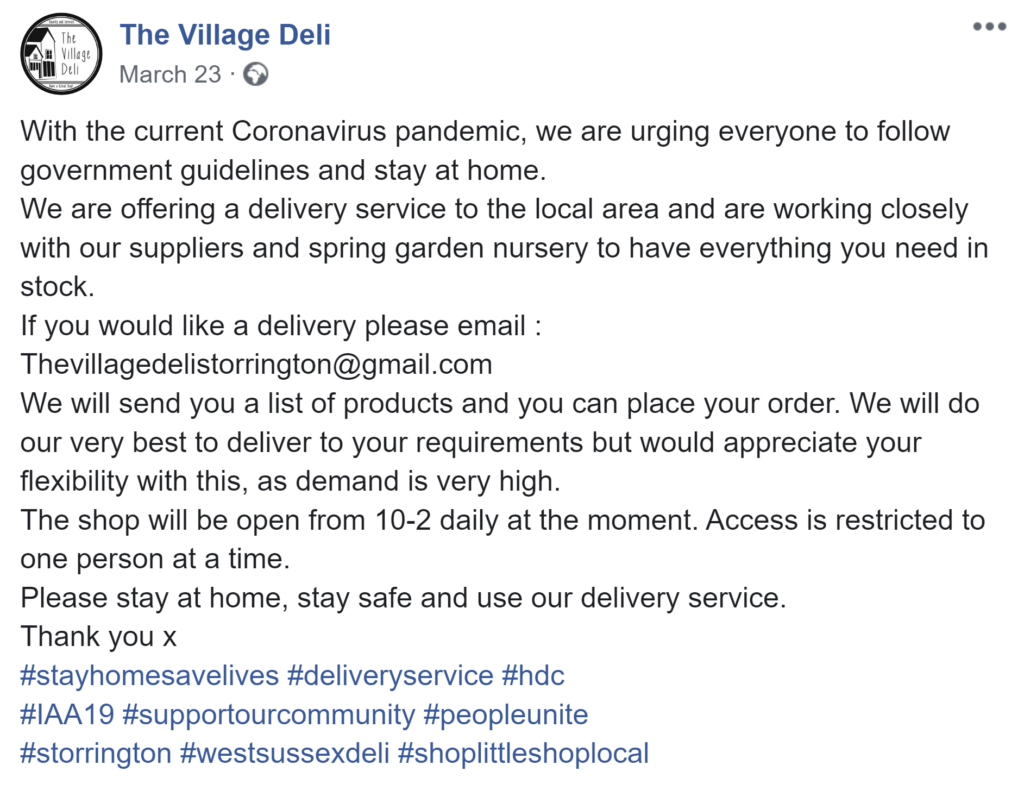 When she awoke the following morning, an embryo of an idea had come into her mind. If she could not have customers come to her shop, she would deliver to them. She launched her new delivery model for The Village Deli that day with an initial post on her Facebook page. 
Fortunately, she has a well-supported and colourful Facebook page. She has also connected with the Storrington Village Group page that has 7,000 followers. By the 29 March, she had closed her store and was totally relying on orders, which more than compensated for the lost store sales.
To help customers get through the lockdown and learn a few new things to cook, she ran a series on Facebook labelled Sam's Deli Delights that was well received by followers.
Read more: The Village Deli switches to delivery-only model during lockdown
The retailer reopened The Village Deli with a new layout with a one-way flow to keep customers safe from coronavirus transmission on 15 June.
Ackland-Jones said: "Three months on from going delivery only and with the support of the wonderful people of Storrington my business has made it through. Some of our suppliers are sadly no longer in business and I have found new sources for products to fill the gaps in my range, but I have survived and so has my business!"