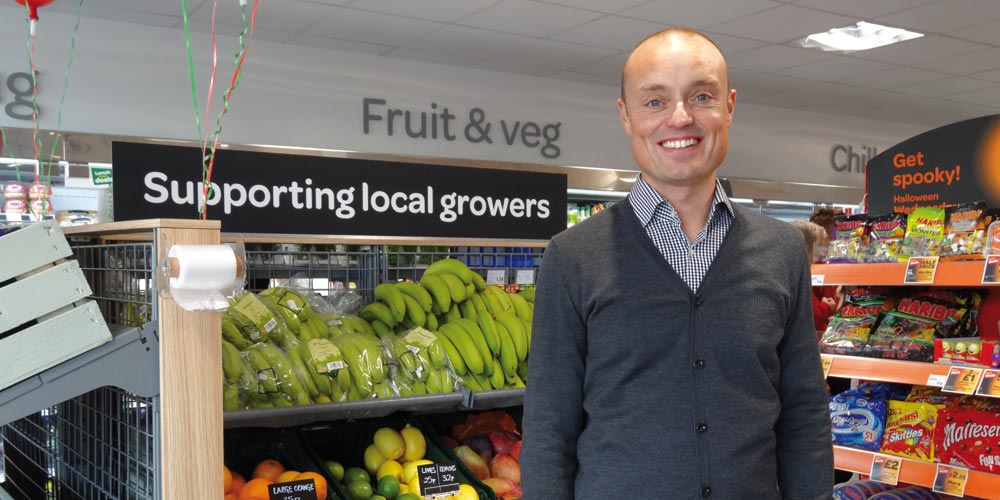 As the leading Spar group passes a special milestone, managing director Kevin Hunt looks to the future challenges and opportunities it faces
Retail Newsagent:
Your business has survived for seven decades – how do you decide where future developments in the business should be focused?
Kevin Hunt: Whether its own brand, new lines, food to go or introducing things like Costa Coffee machines, we embrace anything that we see a consumer need for. I go on lots of study tours and we are not proud, we will copy other people's ideas and incorporate them into our business.
RN:
How do you know whether something you see elsewhere will work for your store?
KH: With 28 stores, which are all quite different, we need to be aware of particular demand in certain areas. Some of our stores are very much in transient sites, some are neighbourhood sites, so we don't put the same offer in all of them. If we find something that will work in three stores we just try it in those.
RN: 
And what areas have you identified to work on in the future?
KH: Fresh food – it has to be. Even though you might not be known for it now, you have got to keep plugging away at it because it's the one area that we will see growth in.
So whether it's just the basic pre-packaged chilled products in a fridge or it's loose produce and a food to go offer, modern consumers' judgement will be very much based around a store's fresh offer.
We have worked hard for 10 years to improve our fresh range to get it to a better standard than a consumer would expect from a local independent business – but it changes all the time.
RN:
Tobacco legislation is changing. How do you ensure such a large estate of stores remains compliant and profitable through such changes?
KH: By talking it through with our customers and staff. There's nothing we can do about it so we just need to be ready for any change that happens.
We've been talking to our staff for 12 months, explaining what the changes will mean. The only unknown is the ultimate impact on the business and I can't help but think it's going to be extremely negative.
RN:
How have you trained your teams?
KH: It's telling them that, if a customer comes in and says "10 Lambert and Butler, please," and we don't have any in stock, we explain that they are no longer manufactured due to a change in legislation. You can't say "I don't know, we probably haven't ordered any".
RN:
Local produce has become a major area for your business – will this still be the case in another 70 years?
KH: There's a difference between locally-sourced produce within the north of England, which could be a 200 mile radius, and locally-sourced milk from the farm that's a mile and a half away, and everybody knows the farmer.
If we're paying money back to a local farmer then he's spends his money in the local community, he gets an extension done on the diary and uses a local tradesman.
It all just works as a story for us and we want to be part of that and I think it will be really important to us for the next. Well you can't put a figure on it.
We are not going to stop doing it whether it's important for the next 10 years, 20 years, 30 years or 70 years, we think it's something we can do that the Co-op, Tesco or Morrisons can't do.