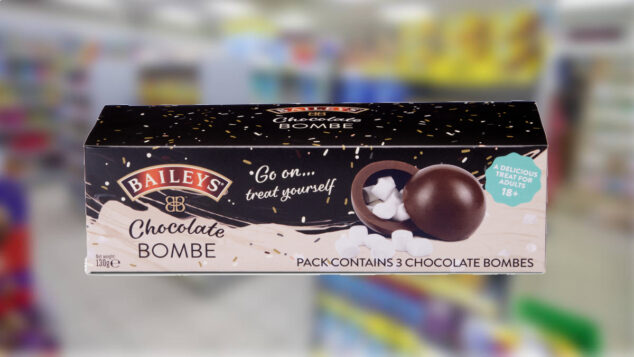 Spar distributor James Hall & Co. will be offering Lir Chocolates' new Baileys Chocolate Bombe.
The new bombe, with an RRP of £5, is intended to tap into the at-home entertainment trend, and follows on from the supplier's successful launch of Christmas Crackers last year.
Hames Chocolate launches Bronze Chocolate and Truffle Boxes
Katie Byrne, Brand Manager at Lir Chocolates said: "With indulgence and reuniting with extended family being at the forefront for consumers this Christmas, we wanted to add some theatre to these moments and make them even more special for consumers with the launch of the Baileys Chocolate Bombe.
"Hot Chocolate Bombes became a viral trend on TikTok last year and with Christmas 2021 set to be bigger than ever, we're confident consumers are going to enjoy our Bailey's Chocolate offering to the sector which will be available all over winter and not just Christmas. Our Baileys (Chocolate) brand always performs well around special occasions with consumers seeking out products and brands they know and love."
Read more product news