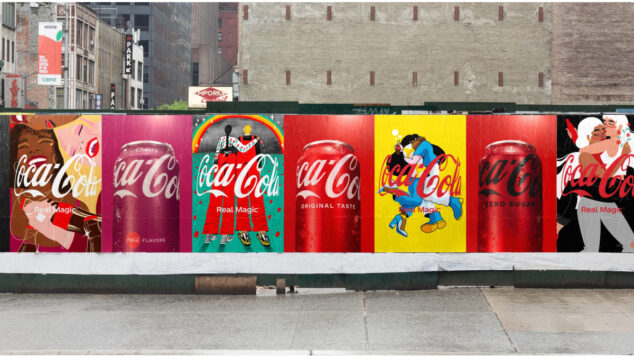 Coca-Cola has launched its first global marketing campaign in five years, called Real Magic.
The supplier is targeting Gen-z consumers with its 'One Coke Away From Each Other' advertising drive, which features a new advertisement featuring popular gamers.
Real Magic is being launched alongside a new visual identity for the Coca-Cola brand which will be visible across all advertising, and what the supplier is calling "a new perspective on the Coca-Cola logo".
Ribena Sparkling in debut TV appearance with Channel 4 partnership
The campaign also features social media, digital, and out-of-home aspects. Coca-Cola is launching a code hunt in select markets from October 11, where people can find 25 hidden codes in the video to win prizes, including gameplay sessions with celebrity gamers. Winners can also win Bits, the virtual currency on video streaming service Twitch.
"Through the Real Magic platform, we ultimately want to engage people very differently through an ecosystem of unique and ownable experiences," said Manolo Arroyo, chief marketing officer for The Coca-Cola Company. "'One Coke Away From Each Other' has been built for, and with, a community that demands something different than what they may have come to expect from Coca-Cola. In developing this campaign, we've partnered with the best creators, with gamers, with Twitch and with others to find our place in a reality unlike any we've known before. That's tremendously exciting."
Read more Coca-Cola product news and articles