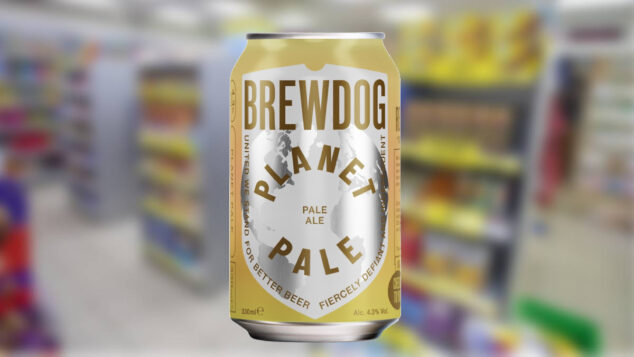 BrewDog has added a new beer variety to its core range with the launch of Planet Pale pale ale.
Available to convenience and wholesale in a four-pack of 330ml cans and single 440ml cans with respective RRPs of £5 and £2.25, the beer has a 4.3% ABV.
KBE Drinks signs distribution deal with Yeastie Boys
It is a homage to the West Coast style, made with Citra and Mosaic hops.
Alex Dullard, head of customer marketing at BrewDog, said: "With its sub-5% ABV, Planet Pale offers a solution for retailers that balances session-ability with flavour, providing the sweet spot for this style of beer."
Tiny Rebel brewery draws complaints from Met Police over packaging
BrewDog's Punk IPA is currently the number one craft beer in the off-trade, with a 20.7% market share and helping to drive 15% of total category growth. BrewDog hopes that Planet Pale can complement its success and provide a pale ale with a lower ABV compared to Punk IPA's 5.4%.
The supplier is supporting the launch of Planet Pale with digital and social media marketing, as well as in-store PoS.