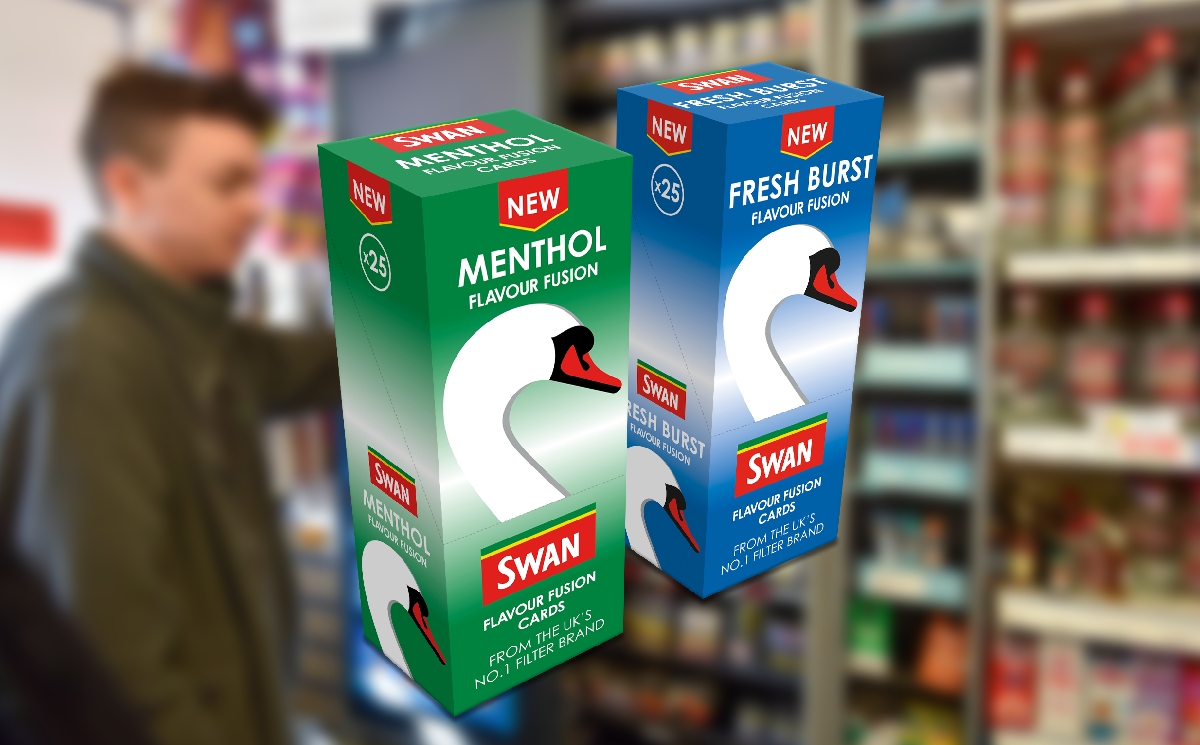 Republic Technologies UK has rolled out new Flavour Fusion Cards under its filter brand, Swan.
On sale from next month, the Flavour Fusion Cards, available in Fresh Burst and Menthol varieties, allow consumers to flavour a packet a cigarettes or roll-your-own tobacco in 30 minutes. Each outer contains 25 individual cards with an RRP of 39p each.
Imperial Tobacco launches Embassy Signature range
Following the change in tobacco legislation last May, the supplier said it has seen a "significant number of consumers looking for flavour alternatives to menthol cigarettes."
"Building on the launch of our Swan Crushball Menthol capsule filters last spring, the new Flavour Fusion Cards will enable retailers to offer shoppers more choice in flavour and format," said Gavin Anderson, head of sales at Republic Technologies UK.
Philip Morris Limited's Iqos becomes number one smoke-free product in the UK
Data from IRI value sales, six months to 29 Nov 2020, revealed Swan Fresh Burst Crushball filter is the best performing menthol capsule filter in the market.
The tobacco accessories market is currently worth more than £300m and growing at 3.1%, and the flavour card sub-category is set to deliver £18m in annual sales, highlighting the opportunity for retailers to maximise profits.
Read more product news