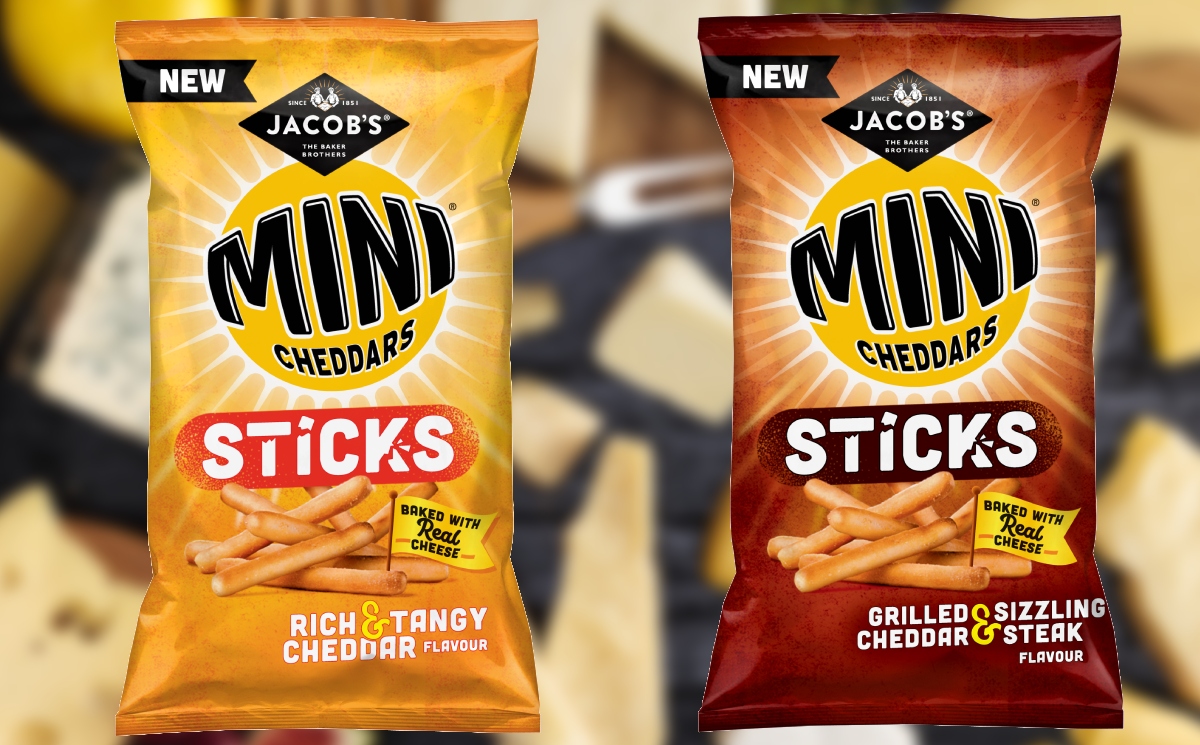 Tapping into evening snacking occasions, Pladis has launched Jacob's Mini Cheddars Sticks, the brand's biggest launch to date.
Available from February to convenience retailers, the range comes in Rich & Tangy Cheddar and Grilled Cheddar & Sizzling Steak varieties in 150g sharing formats, RRP £1.99.
Flipz Christmas sharing packs launched by Pladis
The launch will be supported by a TV campaign and digital activations from March 2021, and packs will be recyclable through Pladis' partnership with Terracycle.
Christopher Owen, marketing controller at Pladis UK&I, said: "We know over a third of UK households buy Jacob's Mini Cheddars, but we've spotted an opportunity to attract more people into the brand with a new concept."
Jacob's and Carr's Christmas 2020 range announced by Pladis
Owen added with sales of snacks increasing in recent months alongside larger pack formats, the sticks aim to tap into this segment, and "target even more consumption occasions, unlocking sales among younger adults in the process."
Read more product news