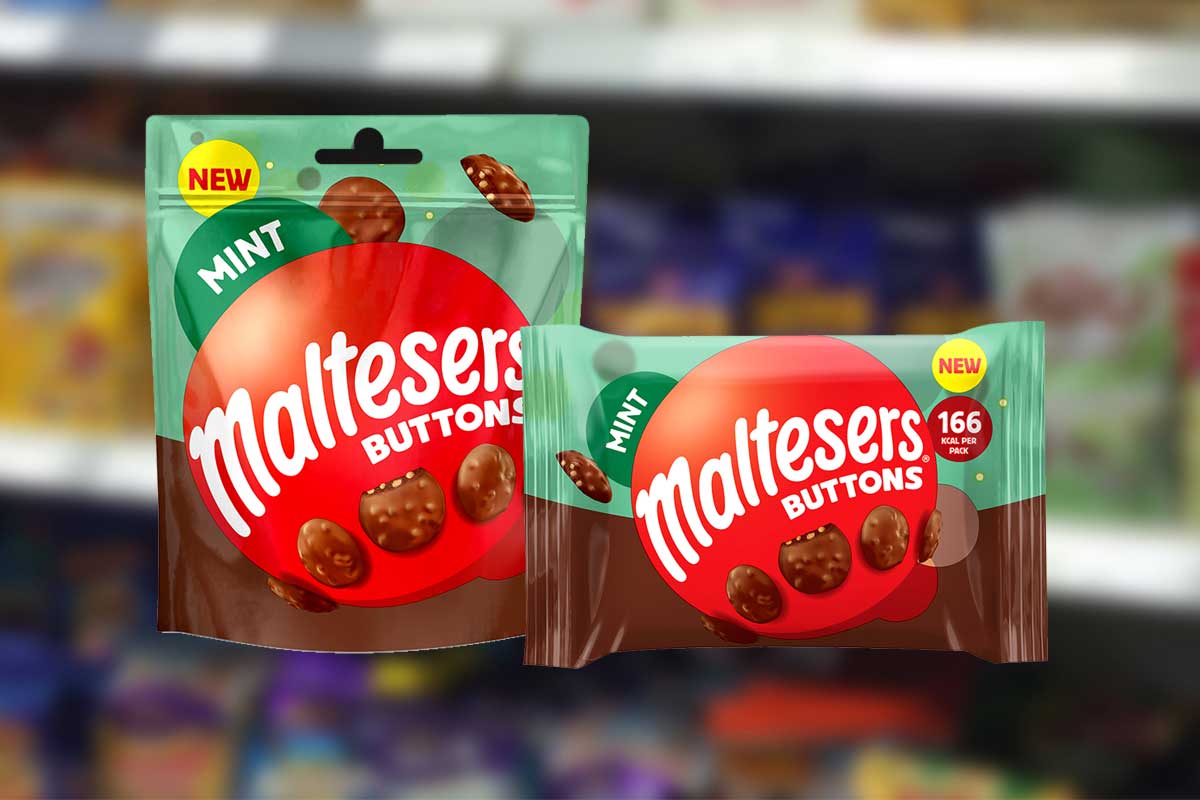 Following the launch of Maltesers Buttons in 2018, Mars Wrigley UK has launched a new mint flavour.
Mint Maltesers Buttons will be available on 9 March in a range of formats, including singles (66p), treat bags (£1.19), treat bag extra free (£1.19) and pouches (£2.09).
As one of the brand's biggest launches of 2018, Maltesers Buttons became the bestseller in the confectionery category, worth £19.3m in sales.
Trio of ice creams joins Mars range
Mint flavour products have grown by 34% during the past 12 months, and the supplier says the launch aims to drive new consumers to the segment, building on the big night in and sharing trend.
The launch of Mint Maltesers Buttons will be backed by a £600,000 advertising campaign, with social media investment across Snapchat, Twitter, Instagram and Facebook. The brand aims to reach millennials online, as well as with outdoor advertising.
Mars Wrigley Confectionery enters £20m premium chocolate market with launch of Maltesers Truffles
Laura Boothroyd, Maltesers senior brand manager at Mars Wrigley, said: "We're incredibly excited to be launching Mint Maltesers Buttons into the UK this year. Over the past three years we've seen the great success of Maltesers Buttons, with over 5 million households purchasing Buttons, and more than 2 million then repeat purchasing.
"However, we also know that regular innovation is important to shoppers who are buying confectionery to share at home, with research showing that two-thirds of millennials purchased a new product on their last grocery trip.