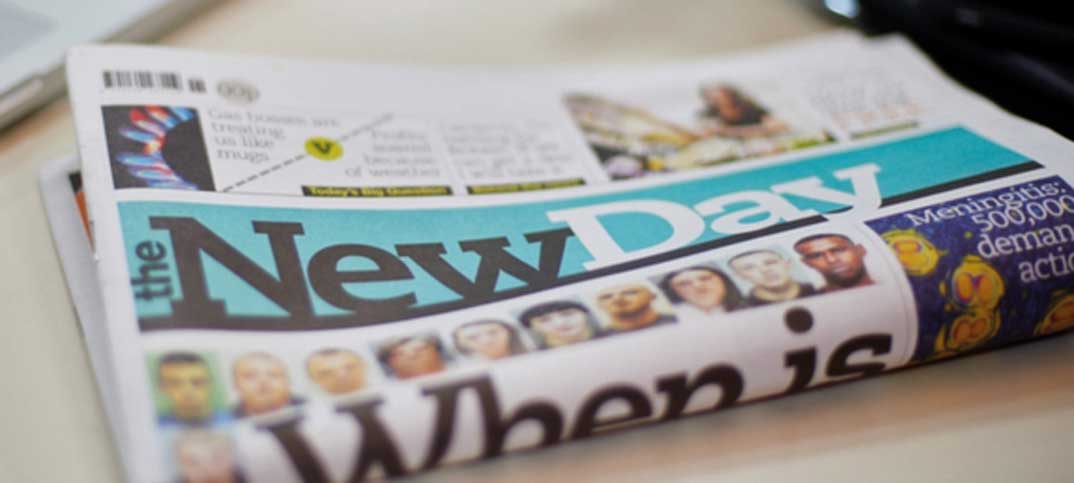 Trinity Mirror is using its "unique position" as a regional and national publisher to stimulate sales of its recently launched national paper The New Day in its "big city" regional titles.
The publisher trialled a week's worth of half-price vouchers for The New Day in its Newcastle title, The Chronicle, last week. It was timed to coincide with the regional paper's relaunch.
Alan Tyldesley, divisional newspaper sales director at Trinity Mirror, said "Cross-promoting our national titles in regional papers helps stimulates and drive additional purchase, but in terms of budget constraints we have to be careful where we focus these promotions on geographically. We've also made sure we have enough supply of The New Day in the area as the promotion starts to kick in."
Trinity Mirror will use the results of the voucher uptake across the north-east to determine if, and which, other areas to concentrate on for similar promotions.
Cross-promoting regional and national titles with money-off vouchers is part of the publisher's wider strategy aimed at encouraging dual-purchases of both types of newspapers – a trend that has declined in recent years along with the market, according to Trinity Mirror.
Mr Tyldesley said: "With the decline of print and rising cover prices, more readers are choosing one over the other. While it's up to the customer to choose what they want to read, whether that's The New Day, Mirror or The Chronicle, it's our job to make sure they pick one of them.
"We're in a unique position of having a strong portfolio of both nationals and regionals, and this has given us the ability to run strong cross-promotions over the last year or two."
With the acquisition of regional publisher Local World last year, Trinity Mirror now sells more than half a million regional newspapers across its wider portfolio, and Mr Tyldesley said the group will use the strength of these titles to help support and push its nationals as well.