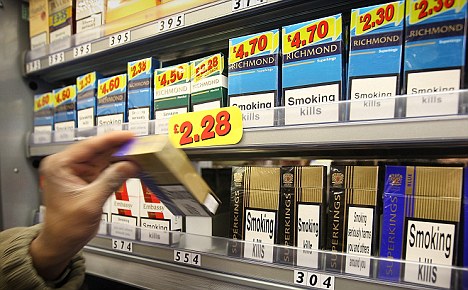 Retailers have called for better communication from manufacturers on tobacco availability and ranging as the EUTPD II deadline approaches.
Store owners told RN they were in the dark over availability, how to lay out gantries and whether manufacturers would buy back stock that hadn't sold by the legislation change in May. Martin Lightfoot, of Londis Solo Convenience in Glasgow, said he has been unable to buy some 10-packs for three weeks.
"No one's talked to us about a new planogram or layout and we don't know what's available," he said.
Val Archer, who runs three Premier stores in Staffordshire and Cheshire, said there was a lack of "practical suggestions" from manufacturers around restocking and wanted confirmation on whether manufacturers would buy unwanted
stock.
Sukhdeep Balaghan, of Long Lane Post Office in Halesowen, said: "Some have said they might buy stock back, but others haven't given us a response yet."
An Imperial Tobacco spokesman said: "We are informing retailers through our sales force when certain stocks of 10 cigarettes and lower weight roll-your-own packs are beginning to become unavailable."
It didn't anticipate a problem with non-compliant stock remaining on the market, but urged retailers with concerns to talk to their Imperial Tobacco reps.