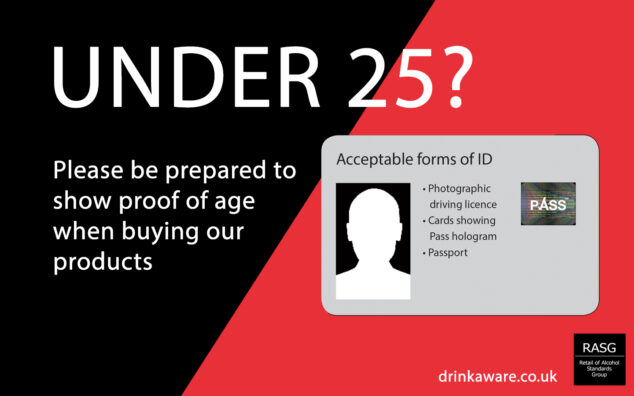 Challenge25 campaign launched on 18 January by The Association of Convenience Stores (ACS), aims to widen the use of Challenge25 for age restricted products beyond alcohol.
Retailers are reminded that Challenge25 is applicable to not only alcohol but also tobacco, lottery tickets, and fireworks.
The new campaign aims to boost awareness of Challenge25 among consumers and support colleagues in local shops selling age restricted products.
The ACS found that awareness of Challenge25 is overall good with 7 in 10 consumers currently aware of what the Challenge25 policy is for.

Local shops in Wales remain resilient, says ACS
Local shops continue to use Challenge25 materials in their stores, primarily at till points, meaning that the first time consumers are aware of the policy is when they make a purchase.
ACS chief executive James Lowman explained the importance of retailers being consistent with their approach to checking IDs for age restricted products, he said: "Through this campaign, we're working with retailers to highlight the importance of a robust Challenge25 policy that empowers colleagues and is consistently applied for all age restricted products."
As part of the campaign, ACS is working with the Retail of Alcohol Standards Group (RASG) to provide a range of new materials which remind customers that they're likely to be asked for proof of age if they look under 25 and are purchasing different age restricted products.
Free face-mask advice posters for stores from NFRN and ACS [DOWNLOAD]
Hardish Purewal, RASG chair said: "The Retail of Alcohol Standards Group (RASG) are the creators of Challenge25 and are only too pleased to help the ACS create product specific posters to raise awareness in the convenience sector.
"These types of posters have proved to be a great asset in our work to clamp down on underage sales and support retail colleagues in the operation of age verification."
ACS is also supporting retailers and colleagues that sell age restricted products through updates to its Assured Advice guide on Preventing Underage Sales and the launch of a new guide on E-Cigarettes, both reflecting the importance of using Challenge25 in store to greatly reduce the risk of an underage sale taking place.
The new materials include posters, shelf edge labels and online assets on alcohol, tobacco, e-cigarettes, fireworks and lottery. All materials are available to download at www.acs.org.uk/challenge25
Read more about convenience retail services