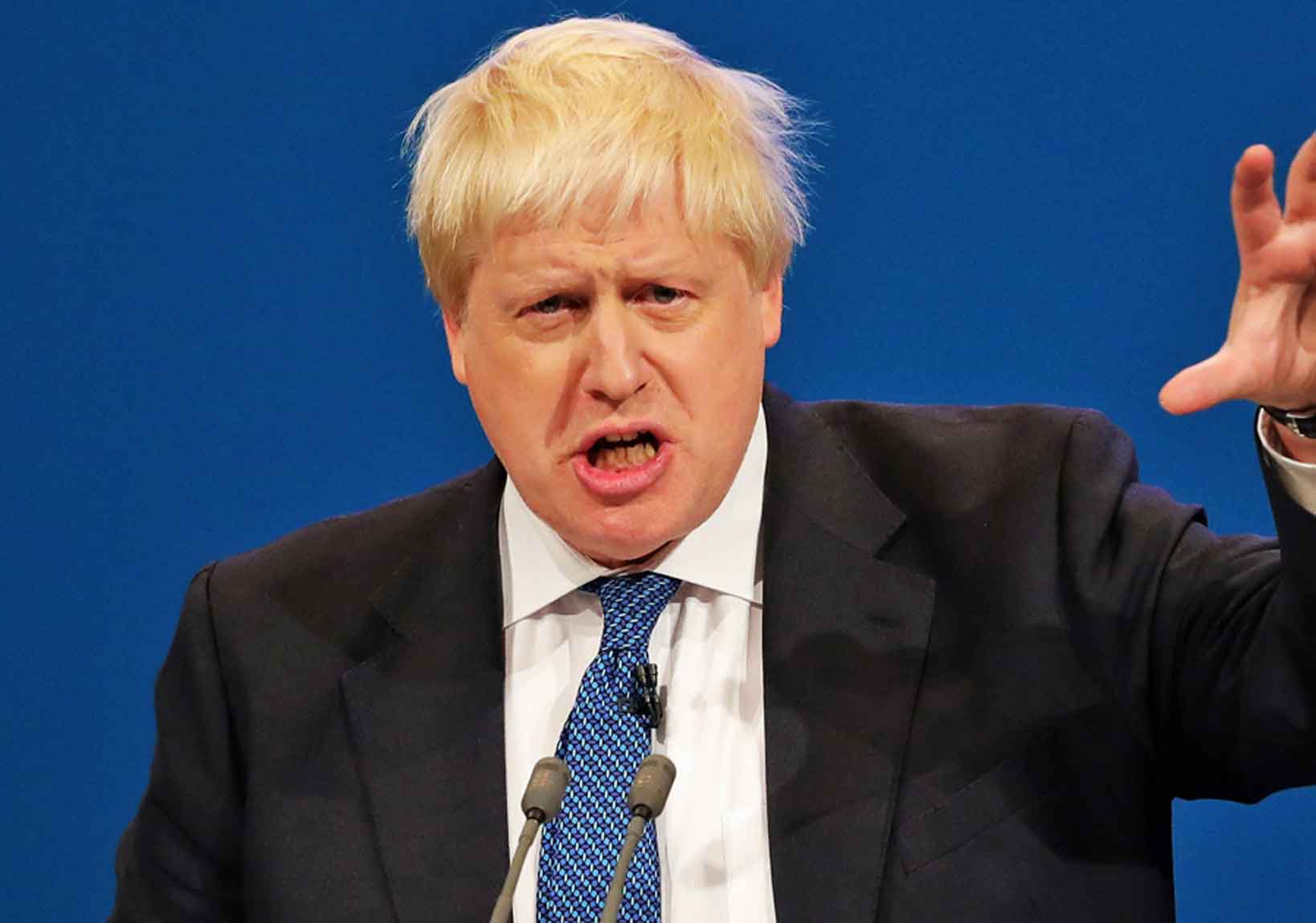 Stores are preparing for further changes in consumer habbits spurred by Prime Minister Boris Johnson's four-stage exit strategy out of national lockdown.
Phase One
As early as 8 March, stores in England will start to see restrictions ease. Phase one begins on this date with limited outdoor socialising and schools returning. Elsewhere, Wales, Scotland and Northern Ireland have already embarked upon a staggered reopening of schools.
From 29 March at the earliest, the rule of six will return for outdoor socialising, with even larger groups also allowed as long as they are just from two houesholds.
Asked about the impact of pubs, restaurants and other shops remaining closed in phase one, PepsiCo head of wholesale trading Matt Goddard told betterRetailing: "There's a really nice opportunity in the short term for independents. The fact we can't go out until Easter is really going to work in indie retailers' favour. March 8 will bring very little change. We'll still be working from home, none of those current trends will change in the short term."
Simply Fresh creative director Davinder Jheeta said the return of schools would bring a return of the early and late rush, while the limited social restriction easing would still bring footfall benefits. "During the lockdown, retailers didn't see the pre 9am and post 5pm rushes they previously had. With the schools returning, these hours should come back in some form."
He continued: "Customers will want to take advantage of coming out of lockdown in phased approaches and they'll push the limits of what that will look like. There'll be a lot more spur of the moment purchases and there'll be an opportunity where they will spontaneously go to their nearest convenience store."
Katy Moses' managing director of convenience research firm KAM Media said the return of very small gatherings in phase one would require the return of small and single pack sizes in store." "Retailers should look at what their food and drink offering looks like," she said. "They will need to act fast by offering varying pack sizes, customers won't want a pack of six beers if they can only meet one friend."
Retail expert, Graham Soult explained: "The trick is to play to your strengths and offer something others don't. Retailers should speak to their customers and find out what they want to be stocked, they can react quicker than supermarkets to requests like this."
Spar UK retail director Ian Taylor added: "We have made sure Spar retailers are represented on all relevant trade associations and committees, and we continue to lobby government on issues affecting convenience businesses.
"Spar retailers receive frequent communications and dedicated one-to-one business support. Where possible new retailers and new stores will continue to be on-boarded and with our outstanding availability and logistics systems – a constant supply of goods ensures store shelves remain full.
"By adapting really quickly, a number of stores are also able to help those customers who are vulnerable or isolating by offering home deliveries."
Phase Two
From 12 April onwards, pubs, restaurants and cafes are planned to reopen for outside service only. Non-essential retail and self-contained holiday accomodation will also be allowed to reopen.
NFRN national president Stuart Reddish suggested this is the time for stores to reflect on categories and lines added during the past year. Discussing stores adding 'categories they never thought they'd be selling' such as gardening, toys and homewares, the national president said "If there's a need for convenient access to the product, even at a higher price point it, then it will keep its place and expand the offerings of many stores. If not, it's likely we'll see de-listings as retail opens up again."
With all vunerable adults vaccinated by mid-April, shopper confidence is expected to slowly return, but some lockdown trends are expected to remain. News UK retail director Neil Spencer said: "Readers have now built habits around using home news delivery services and retailers are finding the benefits of locking in a guaranteed sale. As lockdown eases, home news delivery will continue to grow as means for readers to access their news, so it is an ideal time for retailers to start building on and marketing their services to customers."
Bestway Wholesale managing director Dawood Pervez added: "It is clear that the easing will be gradual which means retailers will be able to re-stock and consider their ranges on a weekly or even daily basis. Here at Bestway, we can respond fast to changing needs. It is clear that many people will be sticking to a staycation in the UK this year, which is good for convenience retailers who will become a valued source of shopping. Equally, there may be some caution from those who want to be especially safe in how they change their lifestyle. We have yet to see how the pendulum will swing."
PepsiCo's Goddard also urged stores to think closely about shopper behavour during Phase two. He said "12 April, when we can start meeting in small groups, with self-catering holidays is really important.
"We'll be able to socialise and share with each other – that's the key word. Many convenience retailers have already moved into bigger sharing bags and multipacks. Some are capitalising on this already, this will spur this on further, and there will be a need for bigger sharing bags beyond the £1 PMP.
"For retailers, it's therefore critical that they focus on telling their shoppers that they can offer value here. Shoppers won't need to go to a supermarket to get a 200g sharing bag. It's a trade up, not to replace the £1 bag. Symbols & indies under trade in bigger bag sharing, it's a different occasion."
Filshill chief marketing and sales officer Craig Brown also identified an opportunity for retailers during the long Easter weekend between 2 April and 5 April. He said: There's also a big opportunity for the occasions at home, especially with the alcohol category. Hospitality will still be closed during the Easter weekend, so convenience stores have an opportunity there."
James Bielby, chief executive of the Federation of Wholesale Distributors, advised retailers to stock up as Brexit-delays are likely to coincide with the easing of lockdown. "It's likely that local shopping will return to something like its old self in the spring, with impulse categories reviving at the expense of grocery and household lines.
"The planned opening of pubs and restaurants for outside service on April 12 means the hospitality sector will be looking to stock up just as border controls on products coming from the EU are introduced on April 1. Extra demand plus extra bureaucracy may mean delays, so retailers may want to prepare for supply implications into convenience."
Covid-hit store urges others to have plan ready
Phase Three
Stage three will see pubs, restaurants and hotels reopen fully, from 17 May. Six people or two households will be able to meet indoors and major sporting events can return.
This phase will play a vital role in re-opening closed stores, according to Simply Fresh's Jheeta. "We'll be helping our city centre stores make a noise about reopening again. Their footfall is likely to increase as will demand for impulse purchases. However, it's also about giving the customer the confidence they don't need to make several stops in the day. That's why you'll see shops in the city centres begin to stock the odd grocery line," he said.
Menzies Distribution is also focusing on its closed customers. A spokesperson told betterRetailing: "As we move into the next stages of the pandemic we will support all retailers who have been forced to close due to Covid-19."
Bestway's Pervez said retailers should expect an increase in impulse purchases in produce, soft drinks, snacking and confectionery as the public has more social gatherings. "This may be on top of sustained sales in sharing packs as the big night out remains as the big night in for sporting events and occasions where outside gatherings is not a viable option. We will be closely watching what our data tells us in terms of product and range proposition uplift and look to promote and support our retailers accordingly."
Goddard said phases three and four would be the most difficult for stores in terms of ranging. He said: "60% of consumers are expecting to stop making lunch from home. But that means 40% will continue. We've got to blend as we go through 3 and 4 and whatever comes after and not make a seismic shift. Food to go will start to increase again. But the action here for retailers is to focus on the real core, such as our Hero 25."
Reddish said stores would want consistency in supply and promotions from wholesalers, many of whom will also be facing increased demand from on-trade customers. Asked about availability and support during this period, Bestway's Pervez responded: "We are confident we will be able to meet demand. On-trade establishments will have a naturally phased return and some customers will take longer to warm up to the idea of congregating inside."
Phase Four
From 21 June, the government will consider removing 'work from home' guidance. Gigs, nightclubs and all other closed sectors of the economy are set to re-open with indoor socialising returning to normal.
Discussing a potential footfall return to cities and towns, News UK's Spencer advised: "Stores on commuter routes should also start thinking about making the [news] category as visible as possible as people gradually return to work – many commuters will have time back in their day to enjoy a paper and re-starting this habit as soon as possible is an important sales opportunity."
However, Reddish was more cautious and said stores in transient locations should pay close attention to car park and train station usage to guage whether footfall is returning. "I think it will be slow, just because people can return to offices or highstreets doesn't mean they will. There's going to be caution well beyond phase four and stores will need to cater to this if they want to win back trade," he said.
Costcutter and the NFRN both agreed grocery deliveries would continue to grow after the pandemic. Discussing its plans for what lies beyond phase four, a spokesperson for the symbol group commented: "Our Shopper First programme will remain a vital tool in helping retailers to adapt and respond based on their individual store and shoppers. Whether that be a return to focus on food to go as footfall gradually increases in city centre locations, or longer-term changes we expect to see in increased use of last mile delivery and continued home working placing greater demand for local access to meal solutions and fresh foods for those now cooking more from scratch."
Parfetts joint managing director Greg Suszczenia added: "Based on the government's lifting of restrictions in nightclubs, I'm assuming all social distancing rules are removed by the June 21. It feels like this could be a year of two halves and a great summer if all goes to plan. There is a lot of accumulated savings and there could be a period where travel is still restricted due to different vaccination rates, so a lot of spend will be in the UK."