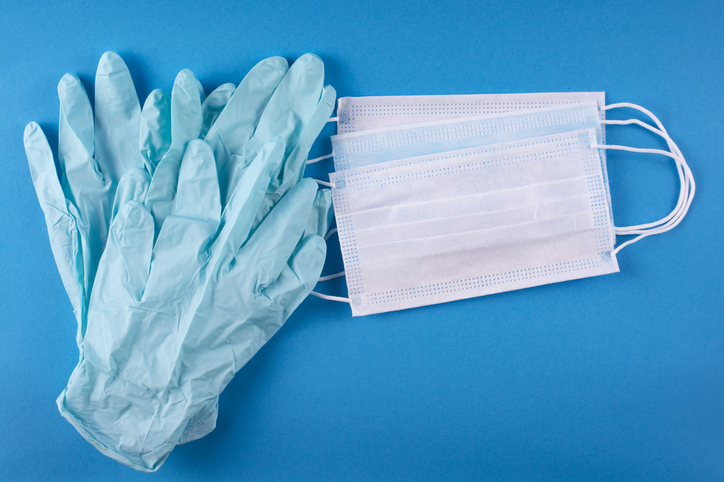 A London retailer struck with the coronavirus has urged other shop owners to have a plan in place to protect their business.
Ravi Raveendran, owner of Colombo Mini Mart and NFRN London North West Branch secretary, is now recovering from the illness and plans to reopen soon.
He told betterRetailing he hoped his experiences could help other NFRN members faced with the same situation. "I hadn't planned anything, I just knew I had to close," he said.
Government 1.7m shielding list expansion to create challenges for stores
"Luckily, most of our products are ambient, apart from bread, milk and dairy. The challenges were more around services."
The shop owner said it was vital that stores have a folder containing supplier contact details and reference numbers in case of emergency. "I realised that most stores couldn't run without them, if somebody else had to step in with my store, they wouldn't know where to start," he said.
Raveendran contacted his service partners including Camelot, Oyster and his click & collect parcel company to notify it of the closure.
Wholesalers commit to Covid-19 rapid testing
He praised Camelot and Oyster for their support, but said there were problems caused by the parcel service. "We had some parcels waiting to be collected and we weren't able to arrange a pick-up time with the parcel company, so we were receiving calls from customers asking where their parcels were."
He said newspaper vouchers were also a challenge for another store nearby also forced to close suddenly for the same reason. "Customers wanted their vouchers back or at least a way to get their paper somewhere else, but no matter how much he tried, publishers wouldn't help," he told betterRetailing.
Asked about the issue, the NFRN pledged to help any other member in a similar situation, and urged them to get in contact with the NFRN Connect helpline.
Mystery shoppers reveal Covid compliance in convenience stores falls short
Despite being on the mend, Raveendran was planning for further challenges ahead. "I have to think: 'Will I be able to walk all day, to drive safely, to push a trolley in cash and carry or lift the goods into the store?'
"Luckily, my cash and carry are really good. They will take my list and load it up for me.
"I can rely on other retailers as well if I need help. It's why it's so important to build links with other independent retailers and members – they'll be there for you when you need them."
Advice on Covid-19 closures
Have all your supplier contacts in one accessible place
Agree support in the event of closure with family or other shopkeepers
Notify your suppliers as soon as possible
Contact NFRN Connect for help
Factor a slow recovery into your plans
News wholesalers request seven days' notice of reopening
Activate fire and burglar alarms, and secure the store before leaving
Have someone check on the store