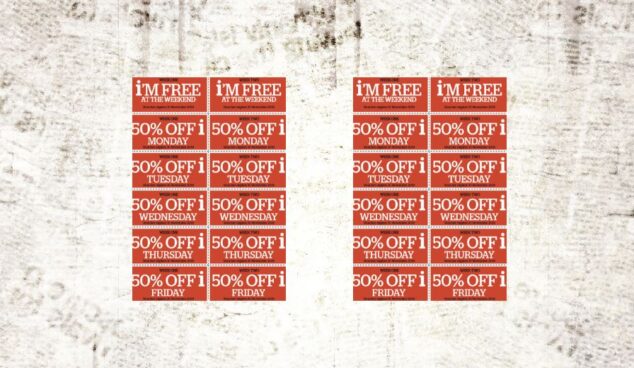 The i newspaper is preparing to launch its first year-long campaign to help independent stores grow subscriptions with cash incentives.
The 'i'm on your side' promotion is available for retailers to activate up to four times a year, within specified four-week periods.
The first starts on 2 May, and gives participating stores the opportunity to offer customers 50%-off vouchers in return for a subscription. For every subscriber generated, retailers have the chance to earn £10.
After signing up, retailers receive a pack that contains everything they need to target customers, including four weeks' worth of voucher sheets, data-capture information, and a book of FAQs and tips to help them 'sell' the promotion.
i paper's Paul Bacon thanks local shops as title approaches 10th anniversary [INTERVIEW]
Explaining why this campaign is so important for independent retailers, the i newspaper's key account manager, Paul Bacon, said: "We had always planned to promote 'i'm on your side' this year, but with the cost-of-living crisis, we're particularly glad to provide proactive retailers with a tool to offer significant additional value to their customers, the ultimate aim being to gain subscriptions and protect long-term sales."
Ray Monelle, owner of Orchard News in Weston-super-Mare, North Somerset, praised the publisher's efforts in driving sales to the newstrade.
He told betterRetailing: "We always take part in anything to promote news. Initiatives like this show that publishers have got an interest in independents.
"We sell a chunk of the news that goes out into the UK, so it's good to see publishers supporting us where they can."
EXCLUSIVE: Traffic delays Menzies lorry deliveries, indies left out of pocket
Hetal Patel, of HRDV News in Maidenhead, Windsor, said the collaboration provides an opportunity for independent stores.
"We have worked with publishers on promotional campaigns in the past," he said. "As long as it's beneficial for the reader, it's worth considering."
The campaign builds upon a 2018 trial that resulted in weekly sales of participating retailers increasing by 8.2 copies, on average, between Monday to Friday, and by 4.7 on a Saturday over the promotional period.
Speaking about the results during this time, Bacon added: "The copy-increase response over the campaign period and immediate post-campaign sales prove the return on investment."
To take part in the campaign, retailers can email paul.bacon@inews.co.uk
Read more news and articles about the i newspaper