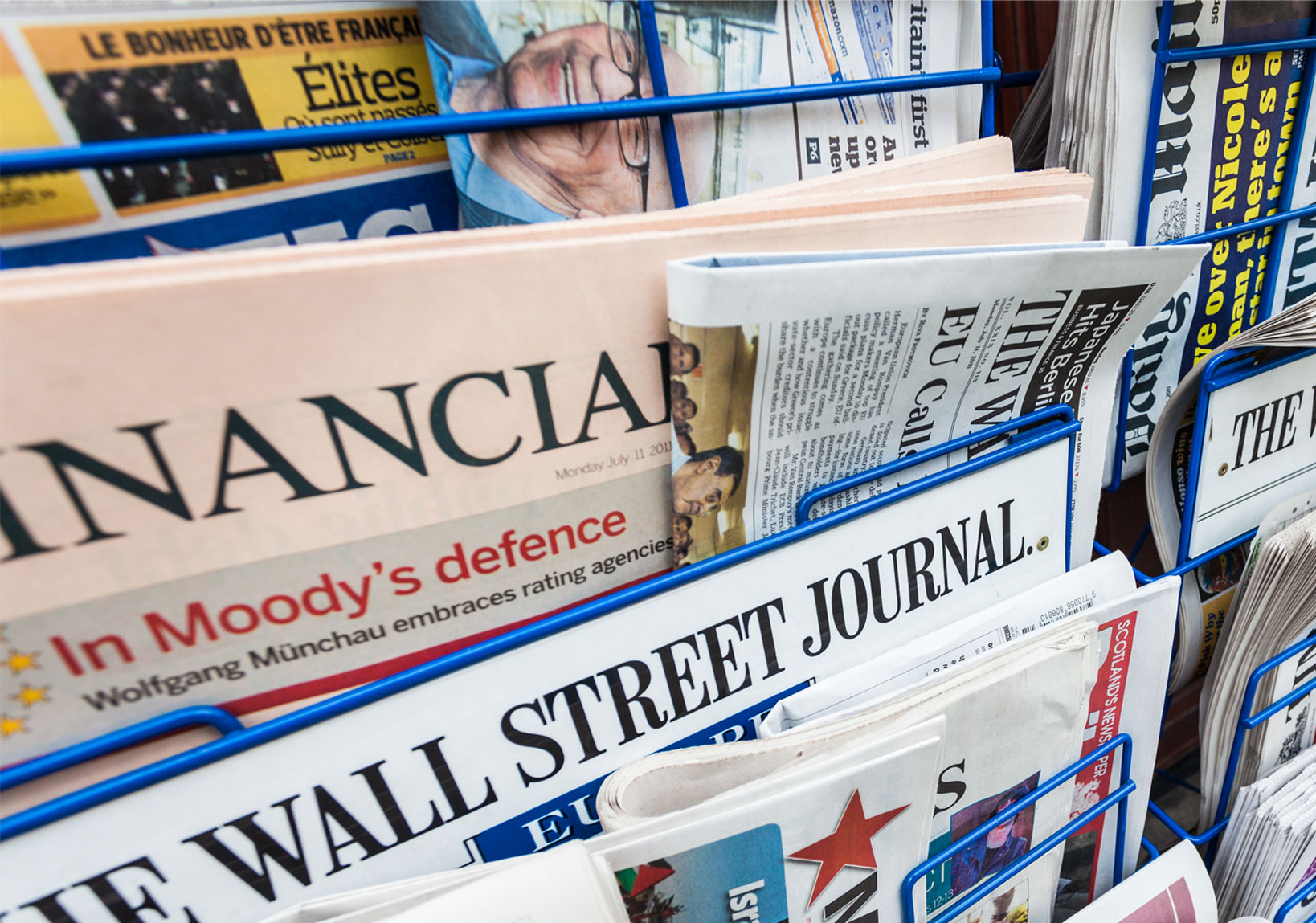 The Daily Mirror and Daily Star lost copy sales of their weekday and weekend editions in the same month both papers introduced price rises, according to the latest ABC circulation figures.
Despite a 10.7% accumulative rise in sales in April, last month saw weekday newsstand sales drop by 2.8% for the Daily Mirror, and by 3% for the Daily Star.
A more significant dip was recorded month on month for Saturday editions of both titles, with the Daily Mirror registering a 7.3% plunge, while the Daily Star suffered an 8.5% decrease.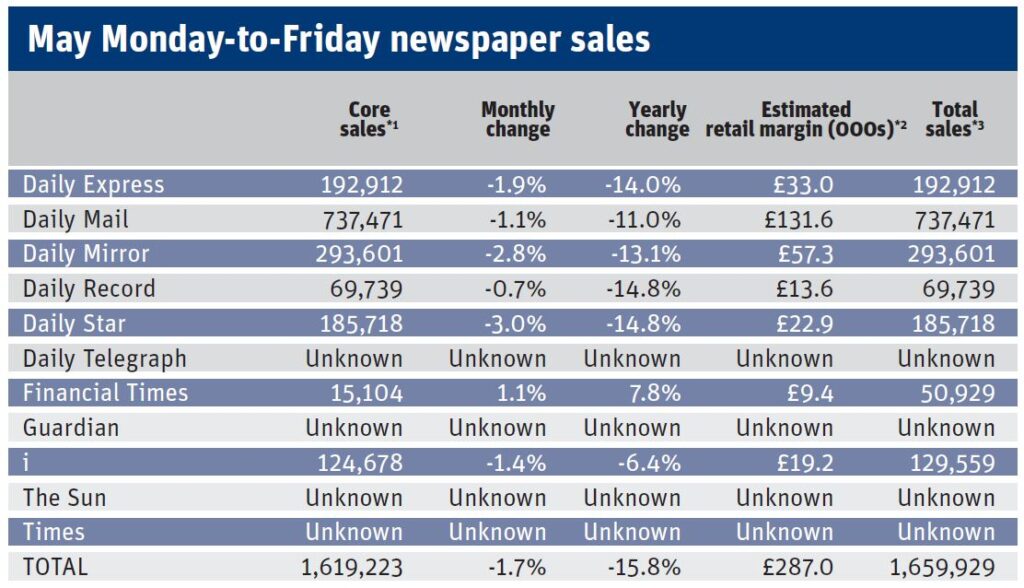 In total, the titles sold around 62,500 fewer copies throughout May for their weekday and Saturday editions. Last month was the first time latest terms changes for the Daily Mirror and Daily Star came into effect, following an announcement by the publisher in April.
The cover price for both newspapers went up by 5p for their weekday editions and by 10p for their Saturday editions.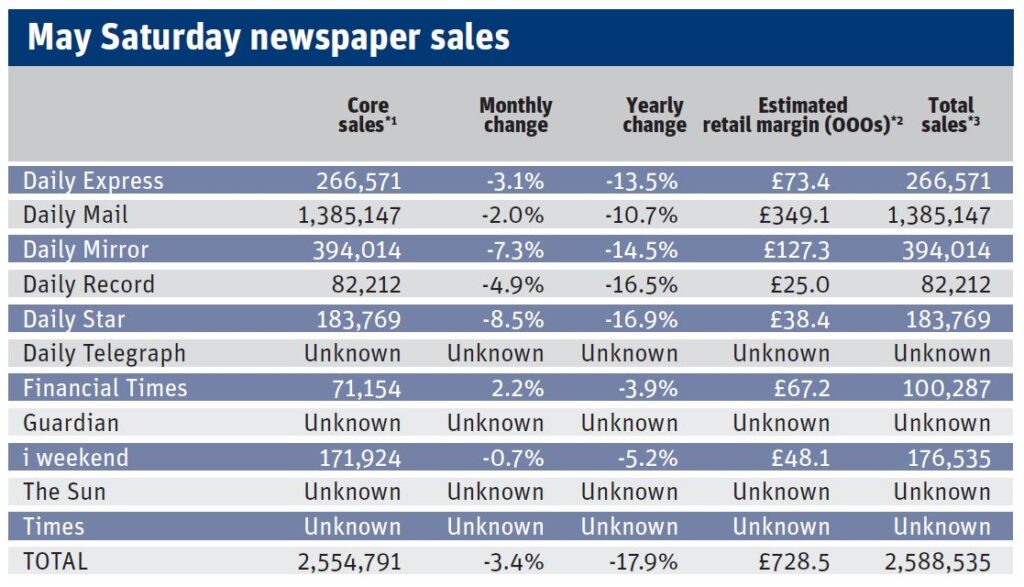 Circulation for both titles on Sundays was also down by 1.5%.
Despite this, they weren't the worst-performing Sunday titles.
Sales for the Sunday Express fell by 2.2% month on month, followed by the Sunday People dropping 2.1%.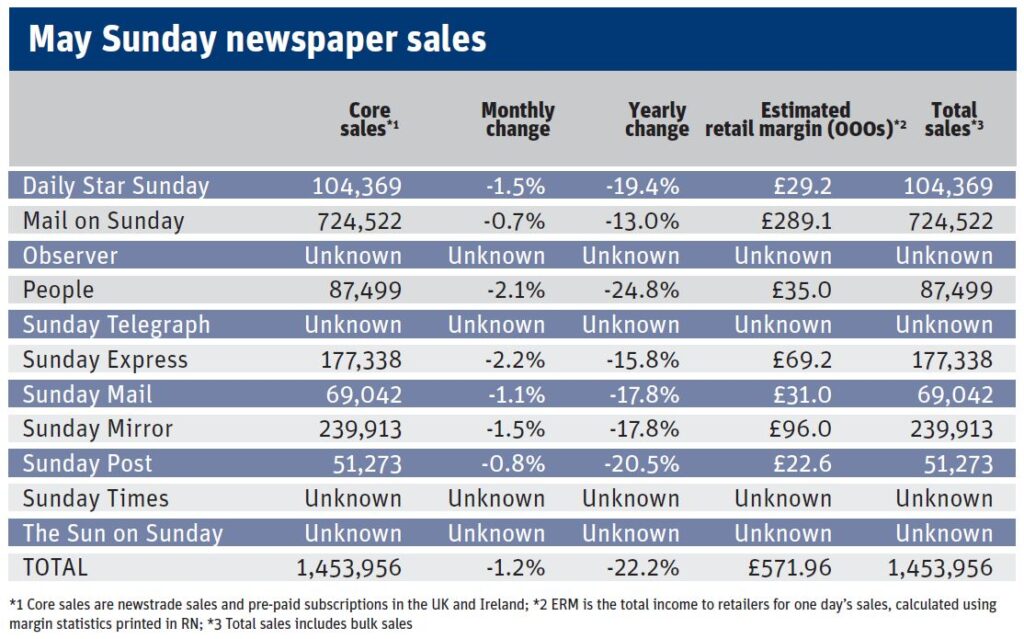 The Financial Times was the only paper to report positive figures in May, with sales up by 1.1% month on month, and by 7.8% year on year Monday to Friday.
The FT's weekend editions reported a 2.2% month-on-month increase, but a 3.9% year-on-year drop.
Read more news and articles about the newspaper and magazines category and click here for the latest ABC circulation figures