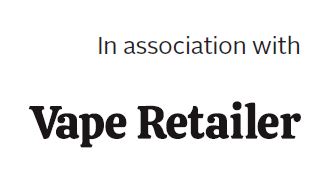 How important is Customer Service to your business and why?
Customer service is why we do the job. Customers have a choice on where they can shop, and I need to make sure we're top of their list for all their needs. Service is one of the things we're seeing customers notice more and more and it's an area where we can differentiate ourselves.
What three things have you done since June 2021 that set you apart in Customer Service?
We've increased staff knowledge on the products we offer to improve their confidence on talking to customers about product recommendations. This means they can guide customers and help when needed.
We have a WhatsApp group where we bounce ideas around and share everything that's going on. If a customer calls with a query, it will be shared in the group so we're all aware of it. It's made a real difference to our service.
In the past six months, we've changed our front door, costing £2,500, and we've had a lot of positive feedback about it that it's made the investment worthwhile.
What's the biggest trend or challenge you've adapted to (besides Covid-19) in Customer Service since 2021?
We're seeing a greater interaction and shift towards Facebook messenger, email and on the phone. And as a team, we've had to manage that service without them being in front of you. We interact with them on a personal basis so they remember us.
What's the biggest and best change you've made in your business in Customer Service since June 2021 and why?
We worked on our staff training to improve our customer service. We took a bold step in looking at what we were doing wrong and realised quite often when we do something wrong, we won't admit it. We've turned this on its head and encouraged an open and transparency ethos. This has allowed us to talk about mistakes, improve on them and make it work. It's a difficult journey to go down, but when people are admitting mistakes, it's likely others have made the same too, helping us to either retrain or review our processes and services.
What have you done when thinking of Customer Service to retain shoppers since June 2021?
We've had quite a bit of success with help from local charities and sharing these successes. It's a great use of social media, but also in a local newspaper and we talk to the town council. We shout about how good we are, and we're out in the community, too.
Who would you recommend retailers turn to if they're looking to improve Customer Service?
Small independent stores. They have a smaller team, but there always so busy. Why? Because their service is great. Look at how these stores manage their business and then replicate it in your business.