The chancellor has announced that the country is officially in recession, and there have been countless articles and news reports on drops in income and rising unemployment.
All this will likely push more people to watch their outgoings and think twice about buying an expensive coffee in a café. That could present an opportunity for stores able to deliver a coffee offering in an affordable, convenient way.
From packaged instant coffee to chilled coffee drinks, there are several options available to retailers, and it's worth taking the time to think about what will work best for your shoppers.
What's more, through cross-merchandising with categories such as bakery, you can grow basket spend and really set your store out as a one-stop shop for the community's needs.
Out of home to stay at home
A key story of the coronavirus lockdown was millions of people either being furloughed or made to work from home. Although that is now easing, for many it's still the case that their pre-March routine is showing no signs of returning.
"Many of the coffee trends in retail have been driven by demand in takeaway coffee consumption, as stay-at-home consumers look to recreate their daily coffee habits," says Michael Haynes, category team leader at Jacobs Douwe Egberts (JDE), the name behind Carte Noire, Kenco and Tassimo.
"This has led to a rise in quick and convenient formats that deliver speciality, coffee shop tastes. Coffee is a key part of many regular consumer journeys and, as these journeys and commutes are fewer, retailers can help consumers by providing a diverse range so they don't miss out on their favourite coffee styles."
Adding premium options to your at-home coffee section could be a great way of giving your shoppers a luxurious treat that is more affordable than stopping off at a coffee shop in the morning.
"Grouping a diverse range of coffee and beverage styles together will not only provide a smooth shopping journey, but will also encourage growth within this category, as well as encourage consumers to try new flavours," continues Haynes.
"Making sure that coffee pods such as Tassimo, or premium instant products such as Kenco Millicano, are sited near food items can also help improve sales as an accompanying purchase.
"With 65% of hot beverages sales driven by coffee, it's essential to get your range and offering right to make the most from the overall hot beverage category."
Haynes stresses that selling these more premium products can take a bit of extra work on the part of the retailer.
"Price is less important for consumers purchasing roast and ground coffee and coffee capsules, therefore there is an opportunity to encourage trade-up to premium brands boosting average spend," he explains.
How independent retailers can corner the market on hot drinks
"It is important to communicate the brands stocked and promotions via leaflets and front-of-store signage to appeal to shoppers and uplift sales."
Chilled coffee drinks
Chilled coffee-flavoured drinks has been a growing trend in the convenience channel for a number of years.
"The trend for cold brew coffee is one that we know is continuing to grow at a fast pace, and it's really important that brands and retailers alike appreciate this," says Simon Gray, founder and managing director of Boost Drinks. Earlier this year, the company launched two chilled ready-to-drink coffee lines: Silky Smooth Café Latte and Full Bodied Double Espresso with Milk.
"Consumers are on the lookout for that caffeine hit with its increase in energy in a quick-to-consume format."
According to Gray, chilled coffee is the fastest-growing functional drinks category in the symbol and independent channel, highlighting just how big an opportunity it can be.
Cross-promotions, particularly meal deals, are key when driving additional spend with soft drinks, and there's no reason why chilled coffee drinks should be any different.
"We'd recommend positioning the soft drinks range in the fridge near to the door and linking this with meal deal PoS showing what crisps, snacks or sandwiches are on offer alongside the drink," says Gray.
"By directing the customer to additional items while they are looking for their soft drink purchase you help make the path to wider purchases simpler and easier. Positioning all the meal deal items close to one another is also vitally important."
Consider setting up a meal deal that includes chilled coffee drinks and changes throughout the day, perhaps adding bakery items in the morning for the breakfast rush, and sandwiches and crisps later in the day.
Baking up a bargain
Self-serve coffee machines are an increasingly common site in independent stores, and that in turn is creating a cross-merchandising opportunity with bakery items. If this is an option for your store, it provides a great way to offer an on-the-go experience similar to that of a coffee shop.
According to Paulina Gorska, marketing manager at Lantmännen Unibake UK, impulse purchases are driving growth in the bakery sector and this in turn is pushing retailers to evaluate where they put sweet bakery items in store.
"Pastries are increasingly placed at the front of the store – the smell of fresh baking as well as the
visually enticing selection of products helps to encourage sales," Gorska explains.
A retailer's guide to coffee machines
"With more than 50% of sweet bakery occasions featuring a hot drink, siting sweet bakery next to self-serve coffee stations has also had a positive impact on the category."
If bakery is a relatively new category for your store, there are a number of popular lines that could prove a good starting point.
"Eighty-four per cent of retailers that sell sweet bakery goods agree that croissants and Danish pastries are crucial in driving sales, meaning they are a must-stock for retailers to remain competitive," Gorska continues.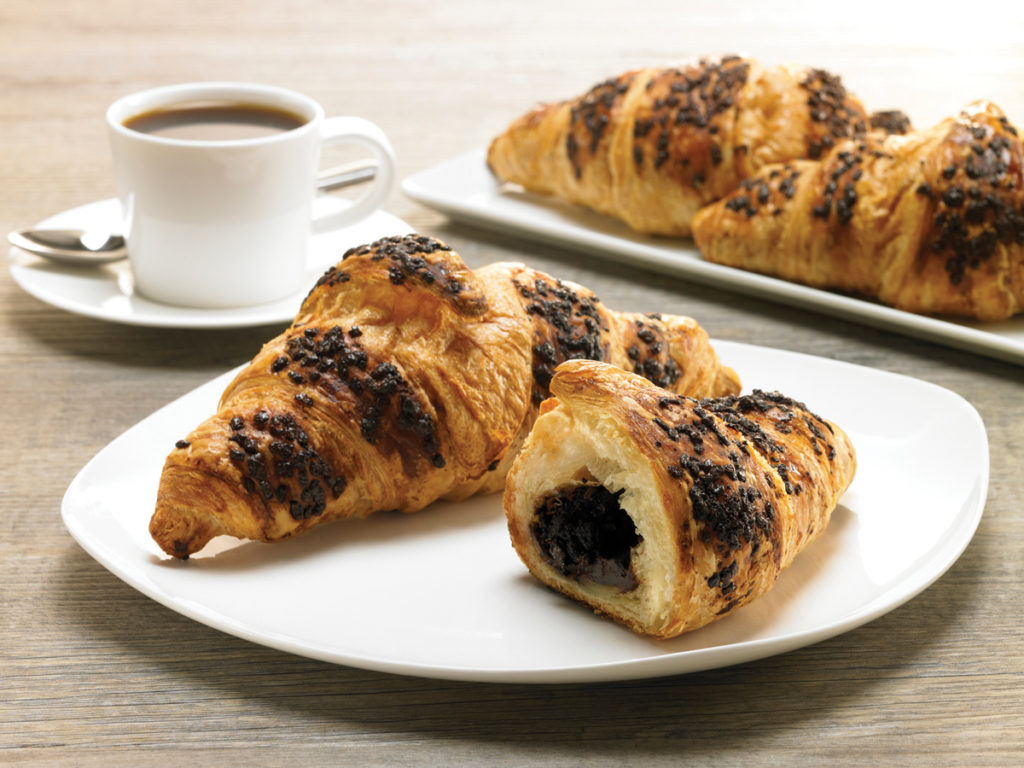 "So, it's vital that operators stock the bestsellers. Most retailers would be unlikely to consider a drinks fixture without Coca-Cola, and it's the same with sweet pastries."
The other concern with bakery, of course, is wastage. The key is to reduce risk while you get a feel for just how popular the category is, and when your peak times are likely to be.
"Stores should bake little and often throughout the day to ensure products stay fresh and appealing. This also decreases wastage as short bake-off times make it easy to manage stock levels," continues Gorska.
"Frozen bakery products also allow retailers the freedom to offer a range of quality bakery products appropriate to the time of day, with minimal labour requirements, and without the inconvenience of storing fresh ingredients – it's all in one frozen box."
Alternatively, St Pierre Groupe offers a wide range of individually wrapped bakery products. As well as more traditional items such as croissants and pains au chocolat, they also have a range of more indulgent products, such as the recently launched Millionaires Waffle.
And, of course, it's not just coffee and food to go where you should be looking to pair coffee and bakery products.
"Offering a range of quality out-of-home coffee styles alongside a bakery proposition will allow customers to discover their favourite coffee flavours to accompany their purchase of a baked product," says JDE's Haynes.
Read more product news