"The Sainsbury's opened five or six years ago, but people prefer to come here," Pritesh says. "It's because we're a friendly shop. We always engage with our customers when they come in. If someone asks for a certain product we don't have, I always do my best to get it quickly."
Having a home news delivery service with more than 200 customers has been a big part of helping Pritesh connect with his community.
"During the weekend, customers come in to pay their paper bills," Pritesh explains. "That's a great time to talk to them about what they want in the shop. Once a year, we'll put a leaflet delivery in our newspapers, showing them the other services we can offer in the shop – like UPS, PayPoint, things like that."
Building on the news delivery service, Pritesh is also happy to deliver other items to customers in the local area. "If a customer asks for something, I'll get it to them as soon as I can," he explains.
More store profiles: These two 7-Eleven stores know how to keep their customers catered for
To do this, he and his wife keep business cards with their contact details behind the counter. They hand these to customers, so they know they can contact the store when they need to. "In the winter, if a customer has run out of gas in the middle of the night, they can call me and I'll open the shop so they can top up their meter," he explains.
"Our customers trust us. One even left keys with me when she went away, and asked me to look after her house. We have a few customers like that. This relationship keeps them loyal, and our reputation spreads by word of mouth."
---
Top tips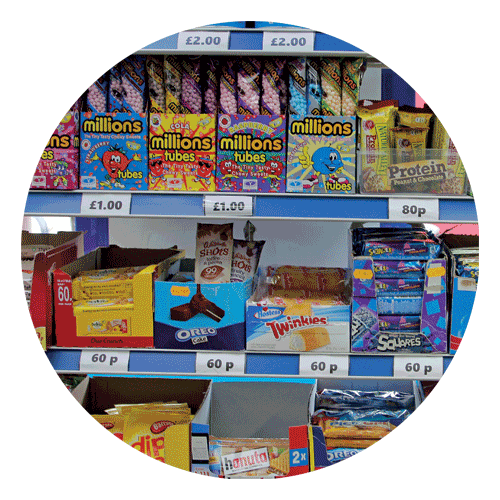 Follow trends, but listen to your customers
Pritesh says: "We keep track of the latest trends in the industry, but we also ask our customers what they think. This helps us know what new products we should introduce."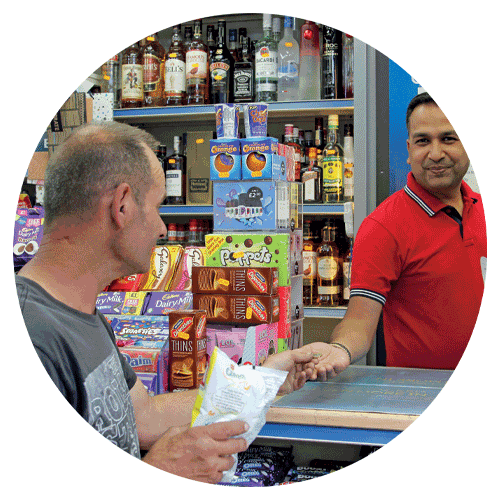 Connect with the community
"Great service is key. We have business cards that we give to our customers, so they know they can call us if they need something delivered to them," Pritesh explains.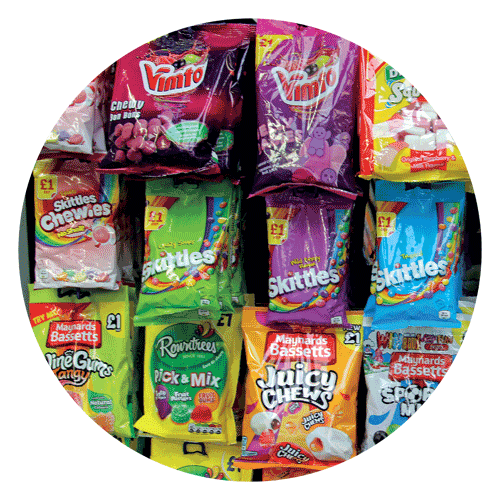 Offer a range of price- marked products
"These are popular with customers, as they give a better sense of value. When they come in at lunchtime they're more likely to pick up a chocolate bar or bag of crisps," he says.
---
This community spirit extends to other businesses nearby, such as a café and a fish & chip shop.
"We know which days each other goes to the cash and carry. The owner of the local café goes on Saturdays, and if I've forgotten something, he'll pick it up for me. Likewise, if he's running short on something, I'll pick it up for him. We all look after each other," Pritesh says.
The store is located opposite Eden Park train station, and is near two major schools, so its footfall is a mixture of school children and commuters. Although a relatively small store, they aim to meet these different shopping needs.
More store profiles: Why Ben Susanto and Kwek Boon Tat are keeping their store environmentally-friendly
"We don't do a fixed meal deal. We have a five-star food hygiene rating, and my wife makes fresh rolls every morning, which we sell for £1.50.
"We also have a range of price-marked crisps, confectionery, chocolate and drinks," Pritesh explains. "Customers pick what they want for lunch, and price-marked packs encourage them to get drinks and snacks with their sandwich."
Pritesh entered retail 11 years ago, having worked in IT. It's been a steep learning curve, but by speaking to his customers he's made it a success. "It's about following the latest trends," he says. "And serving the community around you."
---
Find Linksway Newsagents
Explore Linksway Newsagents