The till is one of the areas within a store that sees the most action in terms of staff positioning and customer interaction. With this in mind, retailers need to consider what they are doing with this space to keep it neat and organised, but also to generate sales.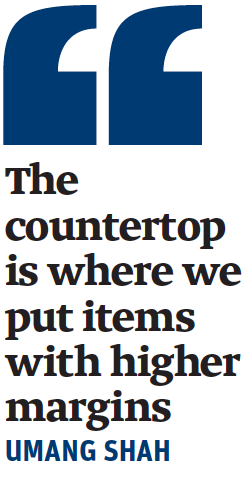 The countertop is the ultimate position for impulse purchases, while the shelves beneath it – in front and behind – can also be used to store different products. As such, retailers should be using their countertop to stash their most impulsive purchases, with some retailers putting mints and gums, chocolate and confectionery or products coming to the end of their expiry date on the countertop to generate those sales. 
"The countertop is where we want to put items with higher margins because they have good turnover, and make a difference to the bottom line, as well as things customers haven't seen before," says Umang Shah, from Tudor Library, South Croydon. 
However, it is important to resist the urge to overstock the area, as this can leave it looking cluttered and confusing. "We want our shop to look clean and tidy all the time, and products should be in their relevant places instead of anything anywhere," says Imtiayaz Mamode, from Wych Lane Premier in Gosport, Hampshire. 
Read more: Store advice: Summer
"The counter is only for serving the customer, and store advice should only feature products you can only sell there." The most important thing retailers can do, though, is to keep that area neat and tidy. Behind and beneath his till at Londis Parkhouse Road in Shipton Bellinger, Hampshire, Himansu Patel keeps daily magazines, newspaper returns, supplier catalogues and carrier bags. There's nothing else there that could make things messy or complicated. "I'm a pain when it comes to tidiness," he says. "If I see anything, I tidy it up, and my team know that."
Avoid unhealthy options
For Imtiyaz Mamode, of Wych Lane Premier in Gosport, Hampshire, the counter is the place where customers pay and have facetime with store staff, so he avoids cluttering the space.
"We don't have any unhealthy impulse products on the counter. We have chewing gum and mints because smokers like to buy them with their cigarettes. We have Happy Shopper sweets, but they are going to get removed in line with HFSS legislation, so we won't have anything unhealthy on the counter," he says.
Mamode keeps cigarettes under the counter so they aren't visible to customers, but otherwise the space is clear so his till staff have room to see what's going on, and he can concentrate more on the flow of his store. "The counter is where the customer goes last and if it's not neat and tidy, they won't recommend the store to other customers. We have a five-star food hygiene rating, so we have to maintain it."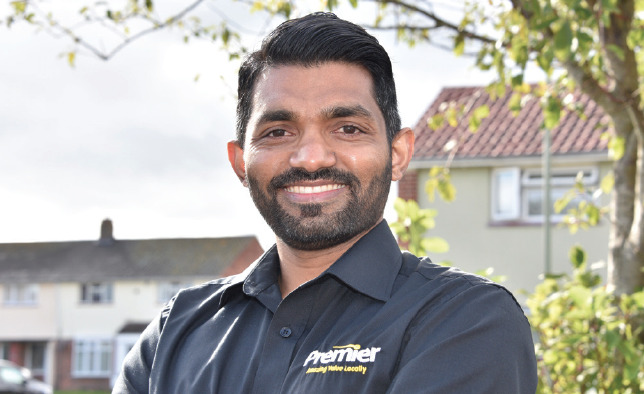 Use the under counter to make room elsewhere
Under the counter at Tudor Library in South Croydon, Umang Shah keeps trading stickers, greetings cards, magazines, vapes, balloons and perfumes.
"We've got about three drawers under there, so one is dedicated to balloons, one to perfumes and the other to daily usage," he says. The perfumes are kept there because of their value – there are empty samples displayed on the countertop as potential impulse purchases with the perfumes below for ease of access.
He put his vapes there because his vape customers know what they want and purchase consistently, meaning there's little need for merchandising and promotion aside from a small vape display on the counter. "We used to have a full display for the vapes, but we're able to use that space for something else now." Keeping this space ordered is a challenge, but Shah and his wife stay on top of it with regular tidies.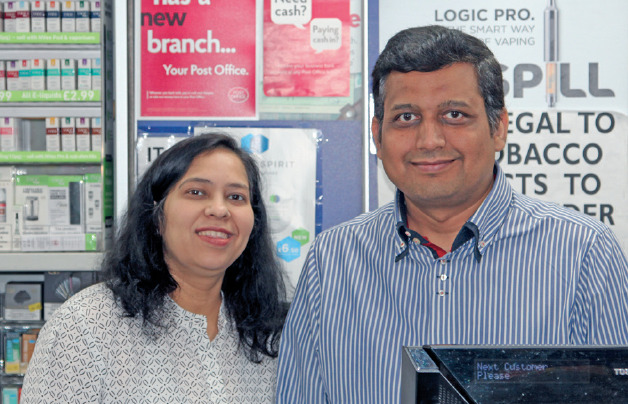 Don't clutter the counter
Meten Lakhani, from Premier St Mary's Supermarket in Southampton, has the bare essentials underneath his counter: till rolls and paper bags.
A store refit planned for the end of this year will transform his rear gantry into a space where he can display a wider range of alcohol alongside a dedicated vaping section. On the counter, he focuses on seasonally appropriate impulse products – Oreo eggs, Creme Eggs and chewing gum.
"The counter is important for stuff like Easter eggs that people will pick up while they're standing at the till," he says. "We have fresh samosas, lolly pops and scratchcards. They're impulse purchases, so are there because customers will buy them if they see them. They decide they want them at the end of their purchase.
"You shouldn't have too much, otherwise it looks too busy. A few products is fine, but if there are too many it starts getting messy and silly.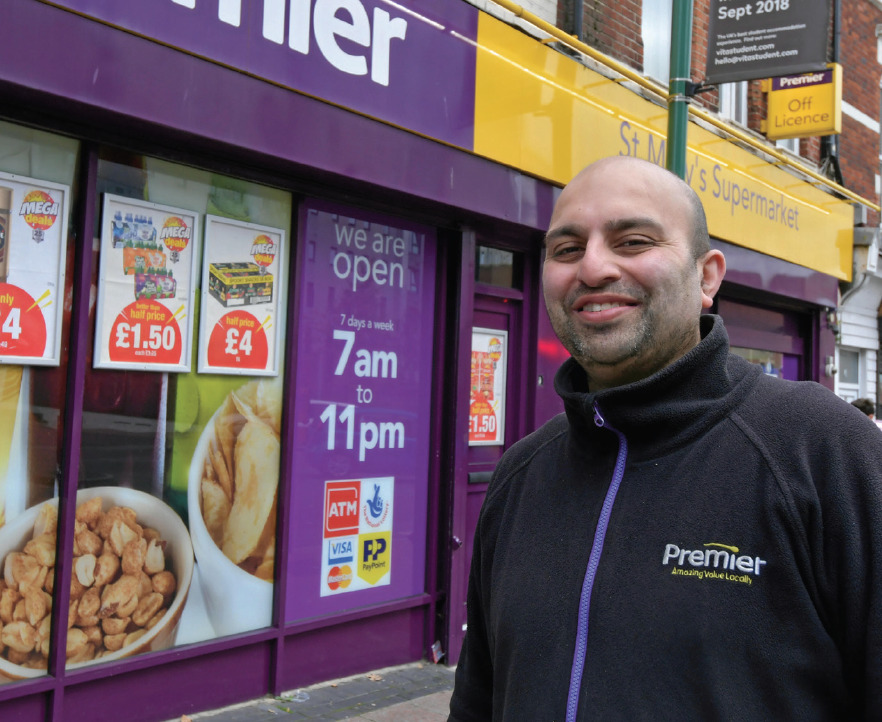 Eye-catching products
Himansu Patel, from Londis Parkhouse Road in Shipton Bellinger, Hampshire, changes the products on his countertop with the seasons to provide his customers with some variety in their impulse purchases, while still keeping established strong sellers, such as scratchcards, on there as well.
"It's seasonal stuff, so we've got Easter eggs at the moment," he says. "We've got the scratchcard displays on one side and on the other side we've mostly got chocolates with Mother's Day coming up. "We try to get eye-catching things and make sure they're visible. It's all seasonal stuff, and shelf space is limited.
It's a month and a half to Easter. After Easter, there's nothing until Christmas, so we'll take the Slush Puppie machine out of hibernation in the back office and put it on the till from April until the lead-up to Christmas to get lots of visibility and sales."