I am often asked why Ireland is a world leader in day-part fresh food for today. It's a small island with a population less than that of London, yet it punches way above its weight on retail foodservice. Retailers from Japan, Hong Kong, USA and Europe have walked Irish convenience and grocery stores with me and have flown home with 'wow' being their consistent feedback. Irish retailers are great at convenient foodservice.
Retailers from the Ireland leaders Dunnes and Supervalu; the Northern Ireland leader Henderson Retail (Spar), through to independents such as Milestone in Rathfriland, Ennis Retail in Dublin, Cantillon's Spar in Cork and Moran's of Derry sit in my top 50 global retailers list.
Living lettuce puts down roots in the Co-op
Moran's is my 2020 Global Roadside Retailer of the Year as the stores are visibly all about fresh food and great coffee. My answer to the: 'why is Ireland a leader' question rests on the retailers' relentless focus on a remarkably simple retail strategy, that 'We all eat and drink three times a day which makes 1,000 sales opportunities with every customer every year'.
The island of Ireland is not alone as a centre of excellence. There are many examples of UK independent retailers with outstanding day-part foodservice.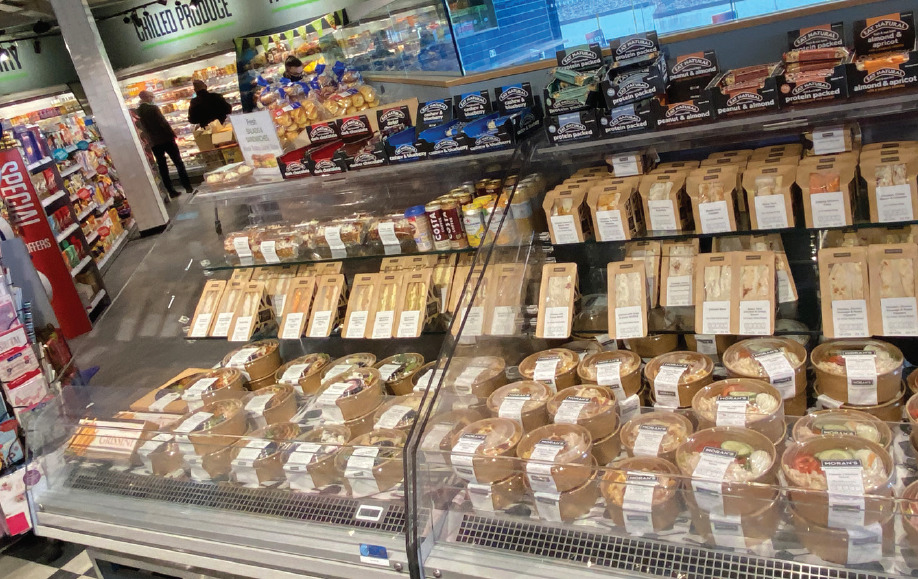 David's Kitchen leads the way in Scotland, with Jempson's of Rye and Mital Morar's General Stores in Manchester bringing local approaches to fresh food day parts.
David's Kitchen offers local and 'take-away' favourites made daily in the stores. Mital works with local street food vendors who bring authenticity and excitement to each store. Jempson's uses hightech Rational iCombi Pro ovens to produce small batch ready meals for all their stores.
Each are independent retailers who are passionate about serving customers with their day-part fresh food. It's important to know that they began their journeys as ambient-led grocers.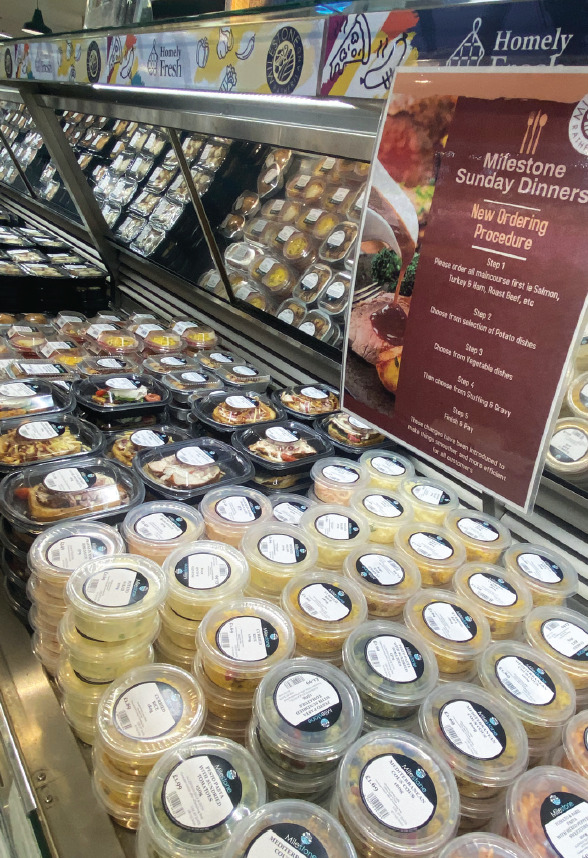 Irish retailing is hugely competitive, and consumers are demanding and expect top quality food solutions from their local retailers. Retailers offer proprietary day-part meals and often have full delicatessen counters supported by branded inserts from the likes of Supermacs, Chopped and Abrakebabra.
Foodservice is typically 50% of store sales or higher and drives an overall operating margin of around 40%. With the average margin required to 'switch on the lights' being 20% then proprietary fresh food makes the difference between thriving and simply surviving. It is very rare in Ireland to see a roller grill or a burger microwave oven, or even national brand packaged brown food as this is not recognised by consumers as fresh food.
Mulkerns Eurospar in Newry is the current Maxol (Ireland's number-one fuel brand) Northern Ireland Retailer of the Year. In addition to a wide selection of outstanding day-part fresh foods, the store sells 1,000 Sunday roast lunches to locals from near and far.
With Aldi and Lidl commanding a 25% grocery market share it is imperative that Irish independent retailers are a destination for proprietary day part fresh food as they would soon be out of business if they majored on grocery.
A pivotal year in the growth of Irish convenience stores proprietary fresh food was 2009. This was the year Ireland went 'dark' on cigarette displays. Rather than continuing to focus on the 20% of adult customers who smoke, retailers shifted focus to the 100% of customers who eat and drink.
Tobacco company propaganda on the need to maintain a wide assortment and that customers would abandon stores that didn't sell their favoured brand proved to be disinformation, and not in the retailer's best interests.
Tobacco is an irrelevant category to 80% of customers. Smokers will ask. Fresh Food is a wholly relevant category to every customer. Every day.
Go for it and change your business model or even your retail strategy. Make your food proprietary to you and your business will thrive.
Three things stores of any size can do
Make fresh food for today your number-one priority. Why? Every customer eats and drinks several times every day.


Proprietary fresh beats national brand packaged every time. Why? Customers can only buy it from you.


Speak to RN publisher Newtrade Media for guidance on how to get started in proprietary fresh food for today. They are members of The Independent Retailer Owners Forum that includes the excellent foodvenience retailers mentioned in this article. They are here to help – 020 7689 3379.
Read more category management advice and features