Why buy Vaping: Unlock Bigger Profits?
Get a comprehensive look at this booming category and how retailers can capitalise on it
Gain key insight in vaping customers and their mindset
Find out the bestselling brands, popular devices and the challenger products keeping up with big suppliers
Build your vaping strategy with a step-by-step guide to types of devices, systems and liquids, legislation compliance, and discover what retailers need to know about emerging trends such as CBD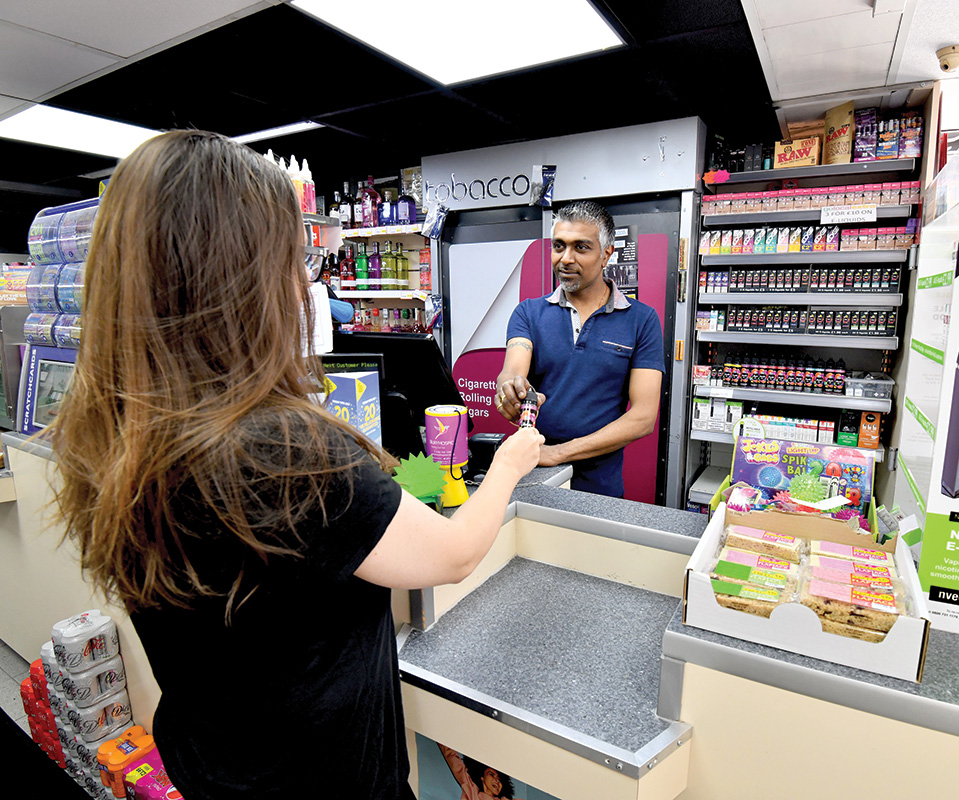 The best business decisions are ones that aren't only good for business, but good for your customers. With that in mind, investing in vaping may be one of the best decisions you'll ever make.

Currently, 45% of tobacco spend goes through convenience retailers, whereas that figure for vaping lies at just 10%. With Public Health England (PHE) stating that vaping is up to 95% less harmful than tobacco, it appears that convenience retailers hold the key to the biggest welfare revolution of the 21st century.

Smoking rates in the UK have been declining for more than four decades. Around 46% of people smoked in 1974, and that figured declined steadily until 2011 when there was a sharp increase. Smoking rates have continued to decline since then. With PHE stating that vaping is the most common aid to giving up smoking and that it is giving the nation a "fighting chance" to be smoke-free, retailers can lead the way to making their communities healthier.

And the business case? Vaping is tipped to be a £2.5bn market by 2025, with 80% of vapers looking to quit smoking. That's the opportunity – the threat is that without an alternative, in 10 years, convenience retailers will have lost £107m every month.

This Handbook is designed to help you become known for that alternative.
This exclusive insight is yours for just £4.99.