1Jeet Bansi, Londis Meon Vale, Stratford-upon- Avon, Warwickshire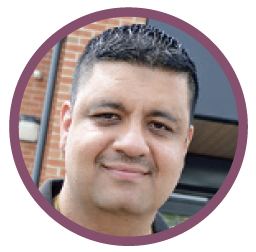 "We're always talking to each other on the shop floor and we have a WhatsApp group where we can check in with each other to make sure we're a pillar of support and are on hand to offer time off if required. Mentally, it's important to provide support. We need to make sure we're in touch with each other and maintain the safety and health of the staff – both physically and mentally. It's making sure we're touching base regularly.
"If performance drops for a day, we'll talk to them and make sure they've got our support and that of the ACS and The Fed. If there's something troubling them it's important they know that there's a structure in place to support them. It's just about talking to each other. We're a close-knit team and we talk about work things and out-of-work things. I acknowledge everyone as they walk in and say goodbye and thank you when they walk out to reinforce the value they have."
2Shisan Patel, JASH, Birmingham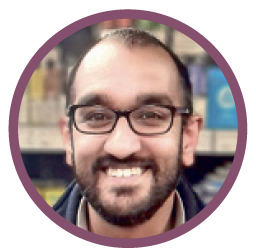 "We talk to our staff as much as possible. We tell them to tell us if they want to take days off. We've still got family who run the store, so we're always able to provide cover if a staff member needs it.
"We don't want them to feel that they'd be putting us out. If they need to spend time with their family, we don't want them to feel they have to come to work. Just let us know in advance and we can plan things a bit better. It's important that they know that and that they're not afraid to ask for time off.
"We have a meal out with everyone as well at Christmas. We close a bit early and we all go for a meal, and then the owners pay for it. That helps to make them feel like they're part of the team and to meet other staff members. Sometimes, because of shift patterns, some staff might not have met each other, so it's nice to get everyone involved. We ask them to bring their partners and make it more like a family."
3Ranj Hayer, Hayers Mead Vale, Weston-super-Mare, Somerset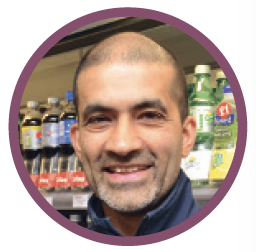 "It's important to have a staff party or a gathering of some description around Christmas. I understand there's a lot of pressure on retailers, but you've got to find a bit of kitty to spend some money on them and make them feel valued. There's nothing worse than doing nothing because without them you haven't got a business. There might be a lot of retailers who don't take that into account and take it for granted.
"You need to put a bit of money aside and show them that you're valuing them and to keep spirits up. A little in-store discount can make a difference. We're in a climate now where it's hard to make an attractive offer to your staff, but they're important people and need to be appreciated. The big multiples can pay bigger money for these people, so you've got to do something a little bit different and be more flexible and accommodating with hours."