The power of social media
Young adults are a prime audience for convenience store owners to drive sales. Not only are they the next-generation customer, but many have a higher disposable income. Many young adults and university freshers also buy little and often, rather than doing weekly shops, a trend seen by Richard Inglis, who owns three Welcome stores in Southampton.
"Young adults and freshers are the classic convenience store market," he says. "We notice these shoppers will come in up to three times a day to buy for their next meal, especially if they are local. They are buying as they need it." Social media plays a vital role in young adults' buying habits, as noted by Faraz Iqbal, of Premier Linktown Local in Kirkcaldy.
"Young adults will notice a product on TikTok or Instagram and they will instantly need that product," he says. "Once they buy it, you'll see them posting it on their social media and they'll tag you, increasing your profile." There's no denying the power of social media, with the likes of Prime, fidget spinners and Little Moons all receiving success after going viral on TikTok. Iqbal says American products continue to sell well among young adults and often go viral on social media. The same is true for Inglis, who has recently introduced Liquid Death – a new range of still and sparkling water from the US. "It looks like an energy drink, so, if anything, shoppers are interested in it and it's a great conversation piece," he says. Talk to your young adult customers about trending products on TikTok. Then, download it and research to and the next-best thing.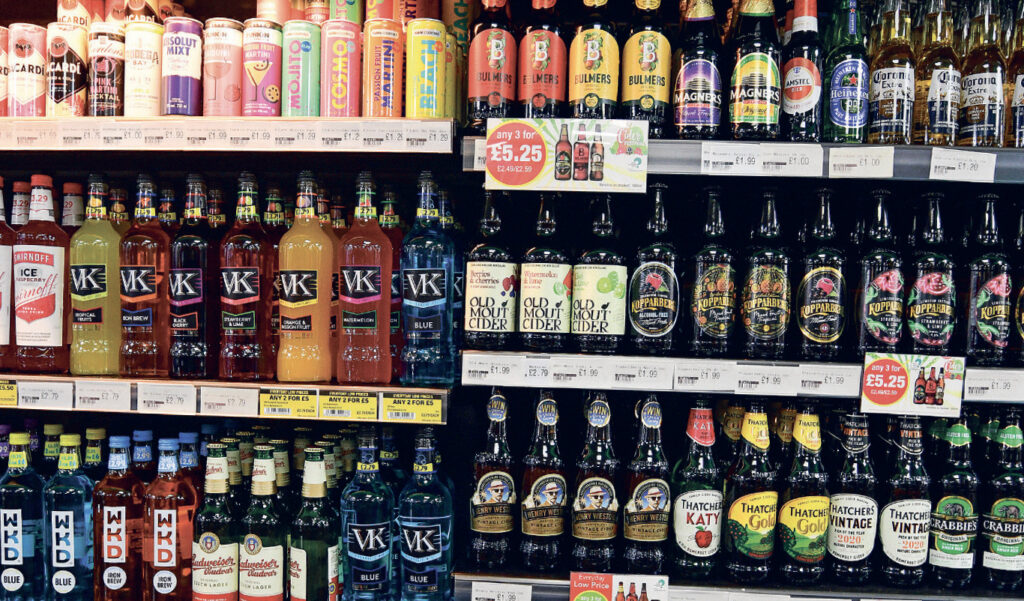 Food to go and snacking is vital
With many young adults and freshers buying on the go, whether it's en route to lectures, work or meeting friends, there's a strong sales opportunity for retailers. The cost-of- living crisis means young adults at university will be living on more of a budget than ever before. So, meal deals will be a way to drive sales. "Young adults are traditionally a value-conscious audience, so will look for ways to manage their budget," says Abigail Nelson-Eho , brand manager at Urban Eat.
"Meal deals will therefore be important to young adults, with more than half on the lookout for one on their lunch break. "Not only that, 71% like the assurance of knowing the total cost of the meal when they get to the till, which is what a signposted deal offers." In the lead up to the new university term, run social media posts across Instagram and video content for TikTok to alert young adults of your promotions. If you're unsure on which videos to make, talk to other retailers about what they're focusing on to help get started. Snacking is also a key area, worth £24m in convenience stores, with pot snacks remaining the main sub-category, making up 62% market share, according to Lucy Richardson, UK category director at Unilever UK&I.
"This category is key for students wanting quick, easy and affordable lunches," she explains. "Gone are the days where options simply included a sandwich and a packet of crisps. Shopper demands have evolved, and retailers now need to cater with variety, flavour, healthy and free-from products and, where possible, include hot options." Include 'comfort foods' in any student-specific displays. Chocolate, bakery and sugar confectionery are strong products after a socialising night.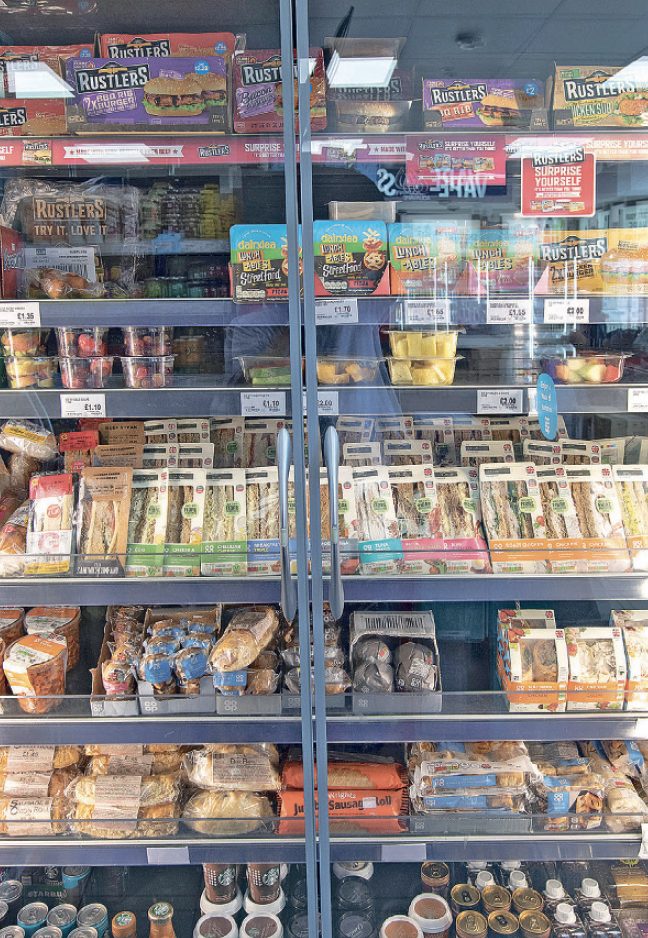 Read more: How to maximise margins in your store
The low and no trend
Forty-three per cent of UK drinkers say they are looking to moderate, according to Steve Young, sales director at Asahi UK. "It is typically younger adults who are reducing the amount they drink or are not drinking at all," Young says. Mike Lakhani, of St Mary's Supermarket in Southampton, has noticed this shift, with more students choosing lower-ABV products. "We've had a massive increase on non-alcoholic products," he says. "We have added to our ordering in this area, including ciders. Ciders, such as Kopparberg and Peroni, are performing well."
However, not all retailers have noticed this trend. Iqbal says there was a trend towards low- and no-alcohol a few years ago, but this has since passed. "Young adults have decreased their alcohol intake, but they are shifting towards lower-ABV products, such as ready-to-drink alcohol," he says. With non-alcoholic products, taste and flavour are vital components to attract a young adult audience. Young says taste remains the most important purchase driver above price, with younger adults prioritising brands that o er quality. With freshers' week quickly approaching, Young recommends retailers start with a core range of just four products. "These products would include a non-alcoholic craft brand, a stout, a can option and Peroni Nastro Azzurro 0.0% 4x330ml," Young adds. Lakhani adds freshers' week is the prime time to stock up on both alcoholic and alcohol-free lines, as these shoppers get their first taste of freedom.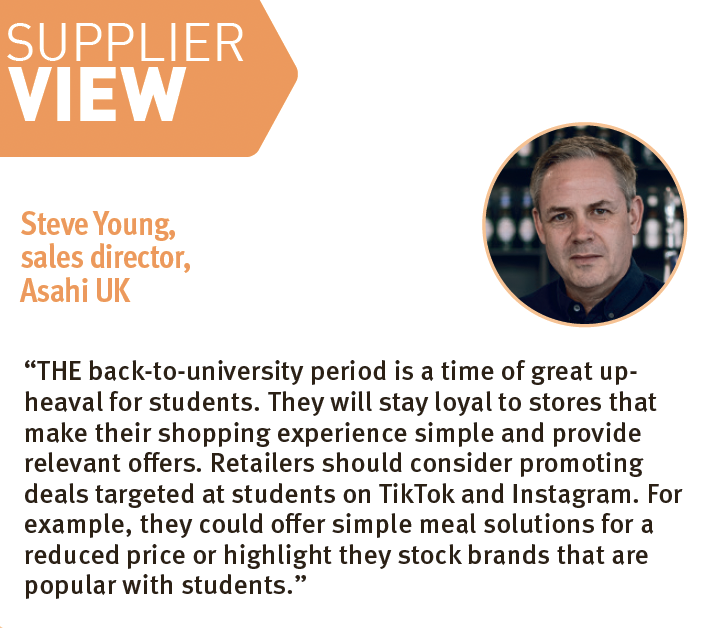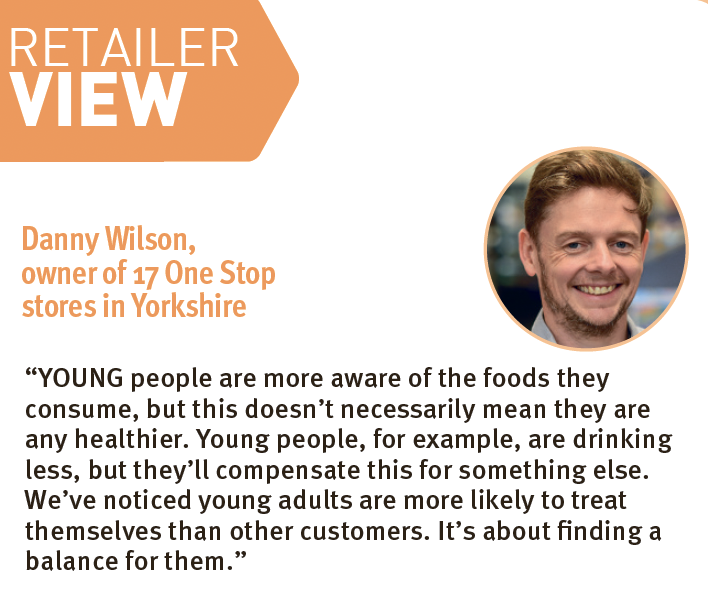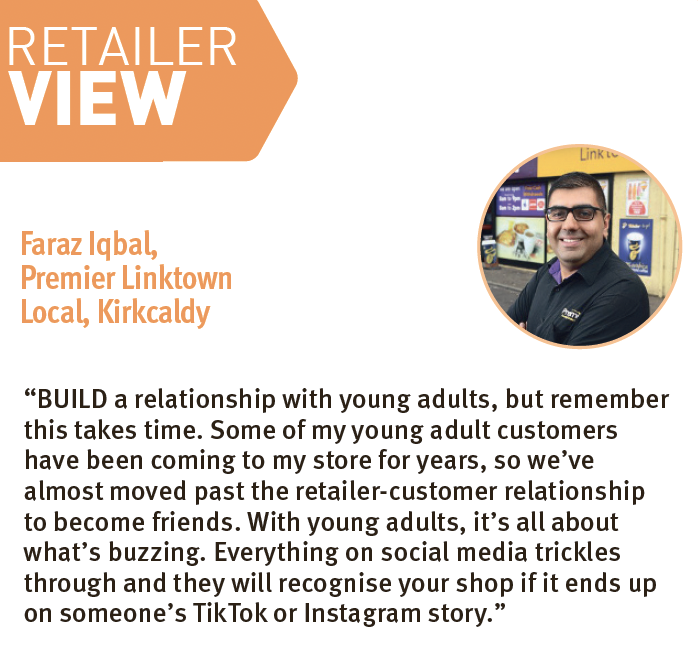 Attracting young adults in store
For many young adults and freshers attending university from September, it will be their first time away from home. Many will be learning to do things for the first time and retailers have the potential to create long-term customers by ordering a full meal solution. Inglis says his biggest seller among students is pizza. "Students in our area love pizza, so stock up on both frozen and chilled. It's easy, cheap and lling," he says. "
They will occasionally buy fresh ingredients, but it's all about convenience." It's vital retailers o er a full meal solution, as well as other products they might need to buy last-minute. This expands past food, but includes personal care items, next-gen products and alcohol. "A big category with us for young adults is vapes, so we make sure to have a range of different flavours of the main brands," Inglis adds.
Ordering convenience as seamlessly as possible is vital to attracting young adults in store, especially as many are so used to receiving information and products at the touch of a button. Iqbal stresses that a relationship could be impacted if a problem arises that young adults haven't come across before, like having to pay with cash. "If you have a minimum charge of, say, £5, it can deter young adults from buying from you," he says. "Young adults want to buy what they need, tap with their phone and leave. If you aren't able to o er this, it could impact future business from them. It's all about the connection you have with them."