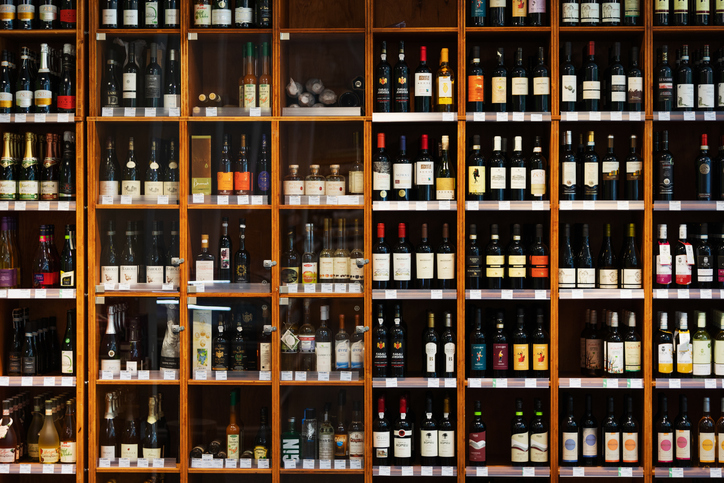 Comparing wine prices
Behind the numbers
Our wine price comparison tools below will help ensure you make the most of this key category.
Wine is a competitive category, yet this week's data shows there could be potential to ferment a little extra margin on your key lines as more shoppers opt for big nights in over big nights out this Christmas.
Twenty-two per cent of retailers are selling Echo Falls Summer Berries Rosé for the most common price of £4.99. However, close to the same amount (21.7%) are charging £5.29, and more than 30% are selling it for more than £5.49, with 11% pricing it at £5.99.
More Pricewatch: rum price comparison
The message, then, is that wine is a competitive category, but one where it's still possible to make small increases on price.
I Heart Pinot Grigio has a most common price of £5.75, but 44% of retailers are selling it for more than that.
Not everyone will get away with selling it at the highest price of £7.99, but that doesn't mean you can't experiment with adding a few pence here and there to your margins.
Echo Falls Summer Berries Rosé
Price distribution %
Wine price distribution chart
Must-stock wine products and prices

Retailer viewpoints
How wine products work for their stores
Alan Mannings
Store & location: Shop on the Green, Chatham, Kent
Size: 500sq ft
Type: Village
Top wine products
The Secretary Bird Sauvignon Blanc 75cl PMP £6.25
Casillero Diablo Pinot Grigio 75cl Barefoot Pinot Grigio 75cl
"Wine is an incredibly strong category for us, and we merchandise our range in the chiller. Shoppers want to be able to consume wine when they get home rather than wait for it to chill. We have one customer who travels miles to us because he knows the wine will be chilled already.
"The Secretary Bird is our bestselling line, but we only stock the £6.25 pricemarked pack (PMP) and we sell between four to six cases a week. Shoppers notice the value we offer, especially on more premium lines, so offering PMPs has been a wise investment."
---
Sid Sidhu
Store & location: St John's Budgens, Kenilworth, Warwickshire
Size: 2,000sq ft
Type: Residential
Top wine products
Yellow Tail (all varieties)
Oyster Bay (all varieties)
Trevento Reserve Malbec 75cl
"We have an extensive wine range, and two specialists keep it updated, providing recommendations to go with meals. Having these staff members means we've been able to build a level of trust with our customers. We've noticed that more shoppers are using wine apps, such as Vivino, to scan and find reviews.
"We sell more wine than beer and offer different prices to encourage shoppers to trade up. We've also seen an increase in wine seltzers, such as Barefoot, with commuters. It's important to be ahead of trends, and seltzers are a growing market."
Read more Pricewatch and get expert product price comparison analysis and retailer insight on all the key products in your store

Data supplied by the Retail Data Partnership, a specialist data and EPoS supplier committed to serving the independent retail sector