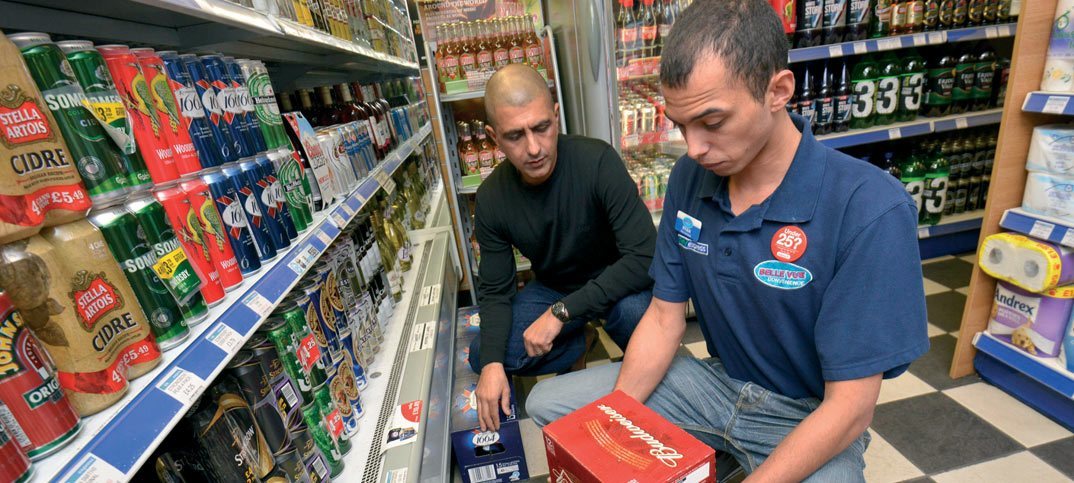 Invest in your staff from the outset and you will develop loyal, skilled, dedicated employees. In this special report, Tom Gockelen-Kozlowski speaks to leading retailers and high street names to show you how to guide new starters through their first months in the job
Employing staff is a huge investment for any business, both financially and in terms of the time it takes to organise payrolls and jump through endless bureaucratic hoops. Having made that step, you want to be certain that you will quickly develop a member of staff who can competently meet your expectations, take on the duties required of them and free you up to concentrate on innovating and improving your overall business. Getting to that level, though, means training your staff effectively from the very beginning and building working practices that will last in the long term. Luckily, many independent retailers and high street stores are already doing a great job, as the next five pages demonstrate.
HOW TO TRAIN NEW STARTERS: Retailers' stories
First day
You've gone through the interview process, agreed the contract, filled out all the forms and your new member of staff is due to arrive in a few minutes. It's a position that almost every retailer will be familiar with. So what's the best way to navigate that all-important first day?
"Health and safety comes first for new starters in my store," says Vip Panchmatia of Hexagon Stores in Andover. This means ensuring your recruit knows how to handle fresh goods and electronics safely, how to ensure that fire and injury risks are reduced and that the business continues to meet legal requirements despite the change in staffing.
In fact, every retailer RN spoke to was clear that this 'safety first' approach – to protect the staff and the store – is a must as soon as a new person joins. Employees may be inexperienced, but they can still be liable for mistakes made in relation to food safety or age-restricted purchases.
[pull_quote_right]"We immediately teach new starters the correct way to lift objects. I do the training myself, but it follows a process I got from Smiths News about carrying bundles of papers. You don't want them injuring themselves in the first week and going off sick!"[/pull_quote_right]Lesley Brown at Frankmarsh Village Stores in Devon agrees that basic health and safety and legal training is essential and devotes the first few days of training to these legal issues. "It's the same for all new starters, no matter how experienced they are," she says.
She has taken a lesson from her news wholesaler and incorporated training on handling heavy cases of stock to ensure her staff are protected. "We immediately teach new starters the correct way to lift objects. I do the training myself, but it follows a process I got from Smiths News about carrying bundles of papers. You don't want them injuring themselves in the first week and going off sick!"
On the first day, there is also the small matter of your new recruit getting to know the business and the rest of your team.
"They need to get a feel for the place and will spend most of the day following people around the store and seeing them perform specific tasks to learn about the particular roles involved. It's all observation based," explains Mr Panchmatia.
With time in a convenience store pressing, it's not surprising that Lesley Brown uses time spent introducing the business to kill two birds with one stone. "We do a tour of the building with our risk assessment sheets. I emphasise that everybody is responsible for health and safety – not just me. It's their responsibility to report anything that they don't think is right to me."
Mr Panchmatia, like many others, also uses the website of his symbol group – in his case Mace – which provides programmes to drill in the lessons of age-restricted sales and safe retailing. In addition, the store has its own manual, and Mr Panchmatia frees up his own time by employing a part-time member of staff who also comes in to talk through the issues.
Middlesbrough retailer Bay Bashir also uses help from outside at the start. He met D&B Licencing and Security Consultants through a local council event, who provide training on all the legal essentials every retailer has to be familiar with, as well as training in how to deal with violent and threatening behaviour safely and effectively. "They have proper training plans which they follow," he says. "I love the way they teach, through one-on-one sessions, and everything they train my staff on will be something that I will have already been through personally."
First month
The first week in a business is when impressions are formed and the culture of a workplace is set. It's therefore very important for Bay Bashir to see his staff meeting his minimum expectations. "In the first week, I expect new staff to be clean shaven, with a tidy appearance and be getting to work on time wearing their uniform, name badges and the Challenge 25 badges," he says.
"During that first week, things like merchandising are a priority," he adds. "We'll go through job by job and explain how we do things. On the confectionery shelves, for example, we'll explain that everything has to be put out shelf facing. It might be a tedious exercise but I'll give new starters 15 or 20 boxes of sweets and show them how I want them put out.
"I'll leave them to it and see how they get on and I'll say what I think and give recommendations for the next time they do it."
Instilling an in-depth understanding of these core categories is, like age-restricted sales, one of many areas of training where proactive retailers can seek external advice and assistance. "We work with suppliers such as Unilever on the Partners for Growth site to show staff good merchandising advice and provide examples of planograms to follow," says Dean Holborn, who owns two stores in Surrey.
Although the first week is vital for beginning these processes, every retailer we spoke to expected basic training to last between two and six weeks. "Our induction lasts three weeks," says Nisa retailer Kishor Patel. "Hopefully after that, they'll have learned the dos and don'ts and will understand the procedures behind the business," he says. Getting a true hold of these skills – from merchandising and restocking to bake off and serving – takes a little longer though and Kishor is one of many RN spoke to who said that predicting when a new member of staff was fully up to speed was a very much case-by-case judgement.
For Dean Holborn, it is over these first few weeks that his training methods diversify to reflect whether he's employed a new assistant manager or a sixth former looking to save up for holidays and university. While it is less common for him to be hiring more senior staff, he is just over a month into training a new manager. The difference in approach is immediately obvious. "She's going to go out on a Department of Health course as we recently had an inspection and want to make sure that she's up to standard too," he explains. After this she will have a basic level two food hygiene accreditation and will be in a position to train more junior colleagues.
Ongoing
Kishor Patel believes that it is essential to have a structured training programme in place, even when initial training is complete. "We have an ongoing training plan for all elements of a job, of which some parts are formal and some parts are on the job. This includes regular staff meetings and manager meetings which cover health and safety and any information on new products. These happen four times a year," he says.
Other retailers suggest that, once the first month has passed, training needs to reflect the individual staff member involved.
"It depends on the person as to when they will be fully up to speed," says Lesley Brown. Over her years in the industry, however, the award-winning store owner has seen patterns emerge. "Age definitely comes into it. Sometimes you might want to supervise them a lot longer, particularly if you take on a young person for whom this is their first job." This is particularly important when it comes to dealing with their peers, she finds. "They could be serving alcohol or cigarettes to someone of their own age group, for example, then they look for you for the nod that, yes, that person is okay."
For Vip Panchmatia, it's vital to get to know his staff and their skills, so he can then focus on areas of strength and weakness. "If they've got a flair for a particular area such as bake off or displays we can use this," he says. "Still, people have to be all-rounders because you don't know who is going to call in sick tomorrow."
"We had a junior member of staff who went off to university and is now training to be a store manager at Aldi. He said that thanks to the training he'd had with us, he sailed through their induction process."
With mistakes certain to happen and lessons likely to be forgotten by even the best new starters, Bay Bashir believes that having established a reputation for being approachable from the outset is vital at this stage. "If they don't feel comfortable with a particular part of the job this will become obvious when they have a problem, so I try to be a friendly employer so that they feel able to approach me and ask for help before that happens."
Thinking about what your staff need can also have great benefits for them long term, as Dean Holborn knows well. "We had a junior member of staff who went off to university and is now training to be a store manager at Aldi. He said that thanks to the training he'd had with us, he sailed through their induction process."
With so many staff coming from the community that Dean serves, it is also good to retain strong relationships with former and current employees, all of whom will have friends and family who count among your customers. "The parents of our junior staff will normally shop with us and mostly they will help them to learn to take the job seriously," he says.
So why is investing in staff inductions and training so important? Dean Holborn explains it well: "If you haven't got a happy workforce, you haven't got a happy business," he says.