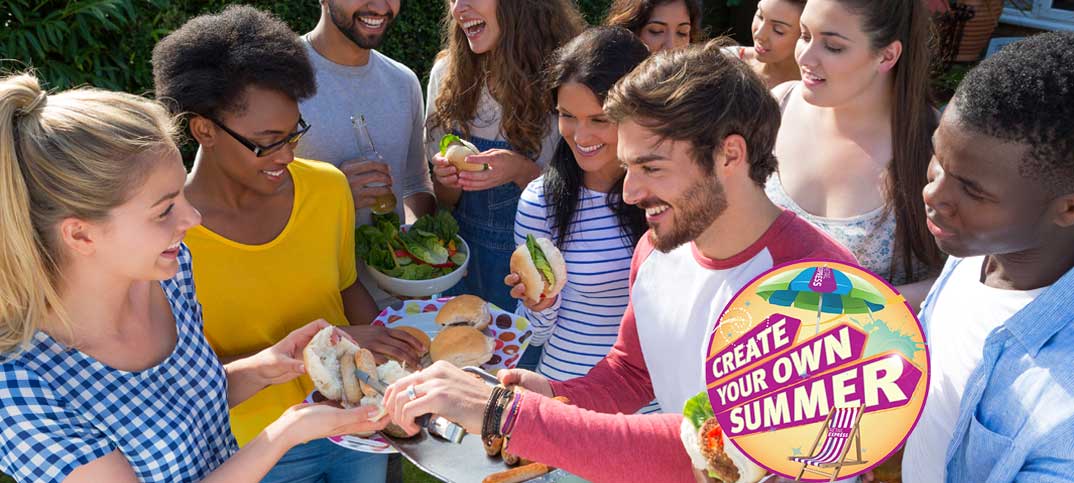 This summer we've themed our offers around the meal for tonight, linking meal deals with alcohol.
We've got a great fresh and chilled range, and we're finding more people coming to us to buy meals for tonight. But they're also buying meals from our frozen range.
We've got posters on the door advertising it and staff are talking it up at the till, so we've seen a good uplift in sales.
We've also linked some barbecue food with booze deals to try to create some in-store activity and sell more.
With the warmer weather and people doing barbecues, we bought some cheap disposable barbecues that we're giving away free when people buy a certain amount of alcohol. The barbecues only cost us £1.25 each, so we thought if we can get enough volume on alcohol, we could give them away free. We're doing it for every customer who spends £30 across beer, wines and spirits.
We started it just before the six weeks' holiday began as a lot of people are off and more likely to be relaxing in their gardens. I bought 100 of them and just thought I'd see how they go. I had a look at our EPoS data and for the first weekend we ran the offer we gave away 12 barbecues, so that's 12 sales of £30-plus. They've gone quite well, so I hope to buy another 100.
Normally we'd run events over the summer, but I'm in the process of buying another shop, so I've been a bit tied up. We did run some promotions around the Champions League, giving out free glasses with every eight cans of beer bought. We get some good quality glasses from Blakemore, and Heineken also helped us out and gave us some free glasses. Free glass promotions always work well. We're one of Heineken's star retailers, but generally, suppliers are quite good at helping out – as long as you give them enough time.